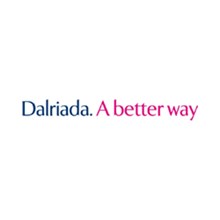 Dalriada Trustees Limited (Dalriada) has provided a focused and high quality professional trusteeship service since 2003, to become one of the leading firms of professional pension scheme trustees in the UK, helping fellow trustees and employers address what are often complex pension scheme issues.
As well as trustee representatives from locations across the UK, Dalriada has the ability to draw on the experience of over 100 pensions professionals across a range of disciplines, including specialists comprising actuaries, administrators, fund accountants, IT experts, investment and employer covenant specialists with experience across defined benefit (DB) and defined contribution (DC) arrangements.
We are one of the five trustee firms appointed to the Pension Protection Fund's Trustee Advisory Panel, our Information Security Management System is ISO 27001 certified, and we are one of a very small number of firms which have successfully completed both AAF 01/06 and AAF 02/07 audits.
Our approach is balanced with a national reputation for professionalism and excellence, collaborative and pragmatic working. We offer an innovative and executive approach to trusteeship – provided by proactive, experienced and engaged pensions professionals.