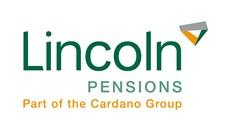 Lincoln Pensions Ltd (Lincoln Pensions) is the UK's leading specialist provider of covenant and related advisory services, advising over 300 clients with combined assets of more than £250bn, ranging from £2m to £20bn+. It is part of the Cardano Group, the purpose-built investment and pensions risk specialist, operating in the UK and the Netherlands.
It provides a range of services to trustees, sponsors (including their investors) and TPR, including covenant and insurance counterparty assessments, journey planning advice, support around corporate events and restructuring, and expert witness advice.

Lincoln Pensions helps its clients better understand, monitor, and protect their sponsor covenant, and integrate it alongside pension scheme investment and funding risks. By working with Lincoln Pensions, clients are better able to navigate uncertain scenarios and protect the financial futures of their members and supporting businesses.
IRM was first introduced by The Pensions Regulator (TPR) in its 2014 Code of Practice as "a risk management tool that helps trustees identify and manage the factors that affect the prospects of meeting the scheme objective, especially those factors that affect risks in more than one area". Since then, IRM has moved on and more and more trustees, sponsors and advisors are working together to address the interrelationships between the three fundamental risk areas: covenant, investment and funding.
We are ideally placed to offer tailored solutions utilising the risk-centric approach to IRM decision making techniques. Our solutions assist clients to deliver better and more robust financial outcomes. 
Find out more about Lincoln Pensions here. 
Find out more about IRM and journey planning here.