Pensions Aspects Live 2018
Thursday 19th April was not only the hottest April day on record but also the day of the hottest pensions events ticket in town - the annual PMI conference, which this year was titled "Pensions Aspects Live".
Delegates kept their cool inside the comfort of the air conditioned County Hall on the Southbank and enjoyed a day of listening to a variety of speakers drawn from across the pensions industry. Topics included institutional investment trends, CDC, a review of the pensions landscape, workshop sessions on DC, DB issues and pension administration and a conversation with Alan Pickering. The opening session was the keynote speech by Dr. Chris Sier, Chair FCA Institutional Disclosure Working Group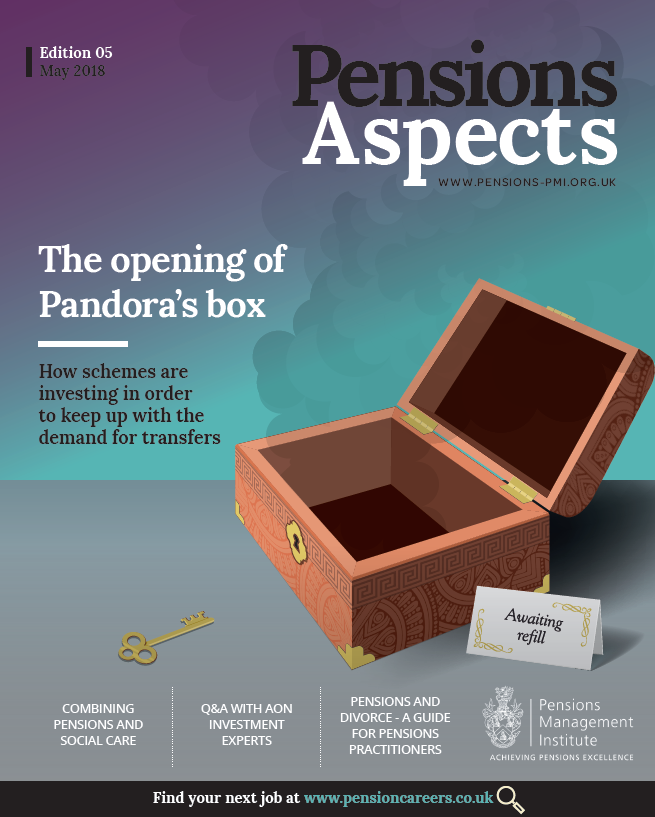 "I was pleased to be supporting one of the UK's leading pensions conferences at an exciting time for the Institutional Disclosure Working Group. While there is still work to be done, we are making significant progress and I enjoyed sharing further details on this with attendees today", he said.
One of the more livelier discussions on the day was the CDC debate, featuring Kevin Wesbroom (Aon Hewitt) and Tom McPhail (Hargreaves Lansdown), which was moderated by Sandra Wolf (Pensions Expert). The atmosphere was jovial, despite misgivings that an old fashioned "rumble" would spill out into the street outside.
The afternoon featured three very different breakout sessions - a rowdy DC pensions showdown quiz, and two panel discussions - one on DB and the other on admin & tech.
PMI President Robert Branagh commented: "I hope all delegates found the day to be one of inspiration, thought-provoking ideas, knowledge and insight."
back to Pensions Aspects Magazine
Last update: 26 February 2021

Salary: £31500 - £37000 pa
Location: Berkshire
Salary: £70000 - £90000 pa
Location: Hampshire
Salary: £55000 - £75000 pa
Location: London
You may also like: