Research from the Pensions Management Institute's (PMI) latest PMI Pulse shows a recent improvement in satisfaction towards the Pensions Regulator (TPR) and the actions it has taken. Over three quarters (76%) of respondents were satisfied with the actions of TPR over the last six months as the industry navigated the Covid-19 pandemic. This is an increase from 73% in June 2020 and 54% in January 2020 (See Fig 1.)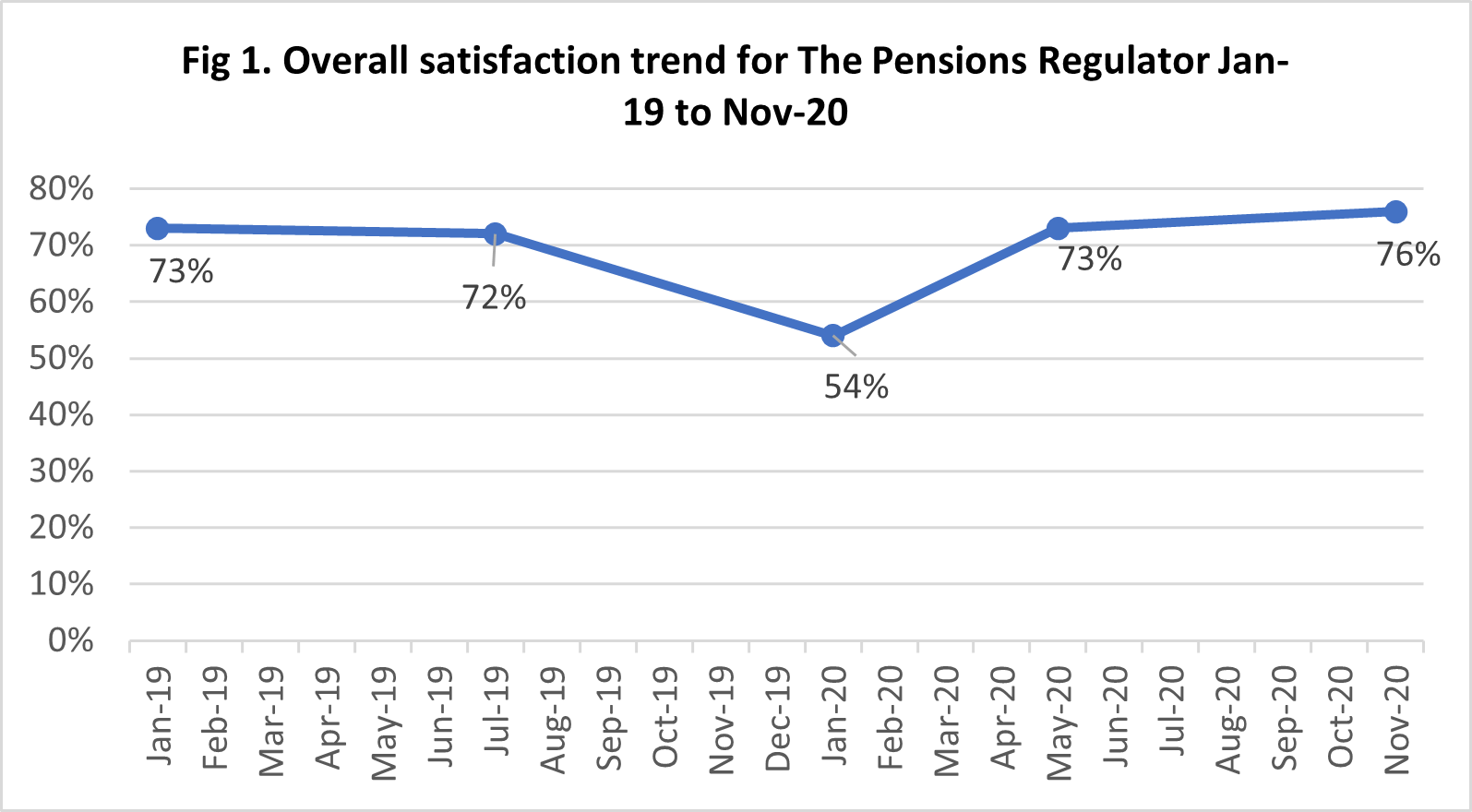 However, the last five Pulse surveys, combined to create the 'PMI Pensions Tracker', reveals that overall satisfaction on the direction of pensions policy has dropped over the last 24 months, partly due to the delays in the Pension Schemes Bill.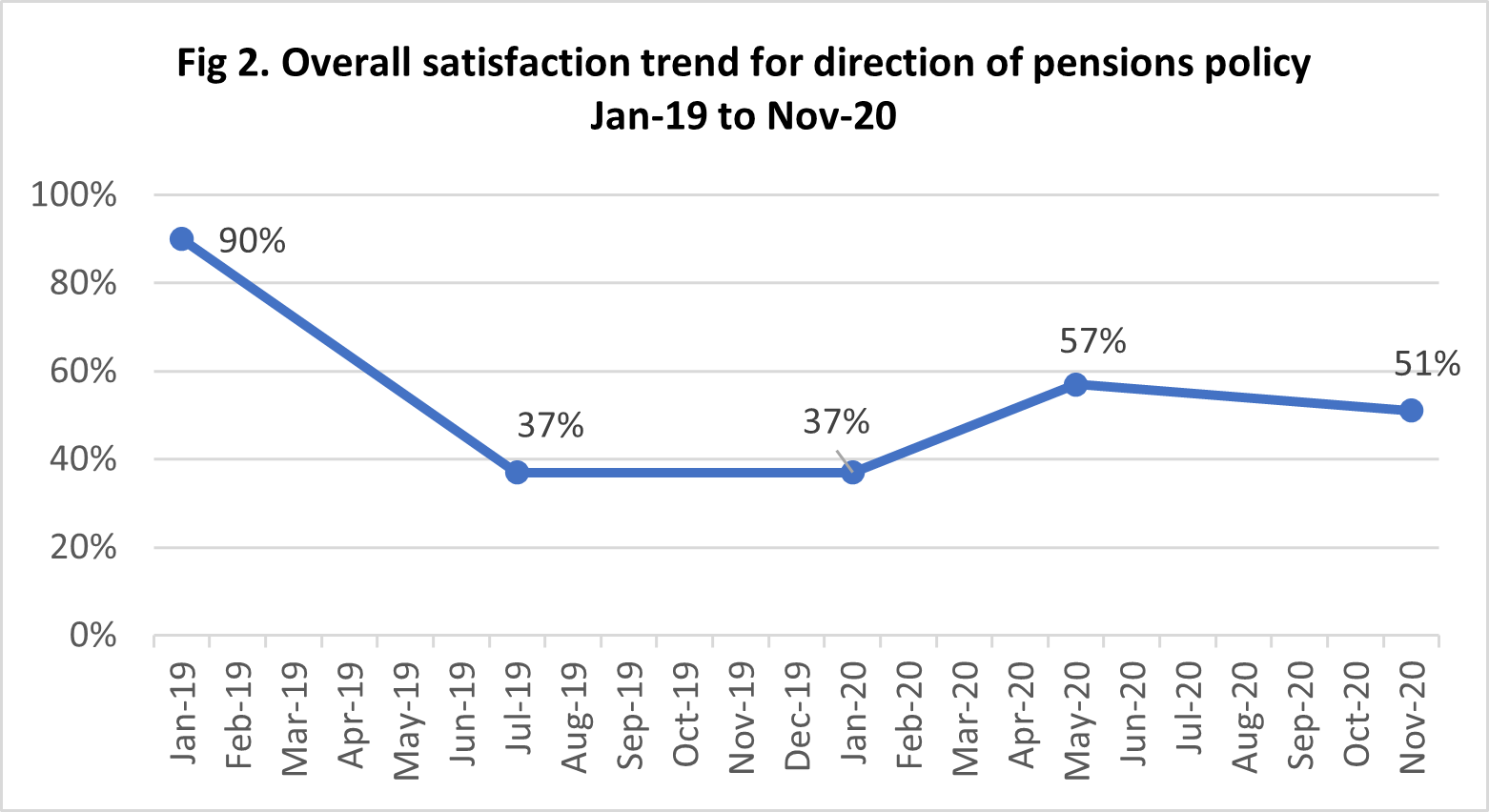 The PMI Pensions Tracker also allows us to compare how forward-looking optimism on pensions policy compared with reality.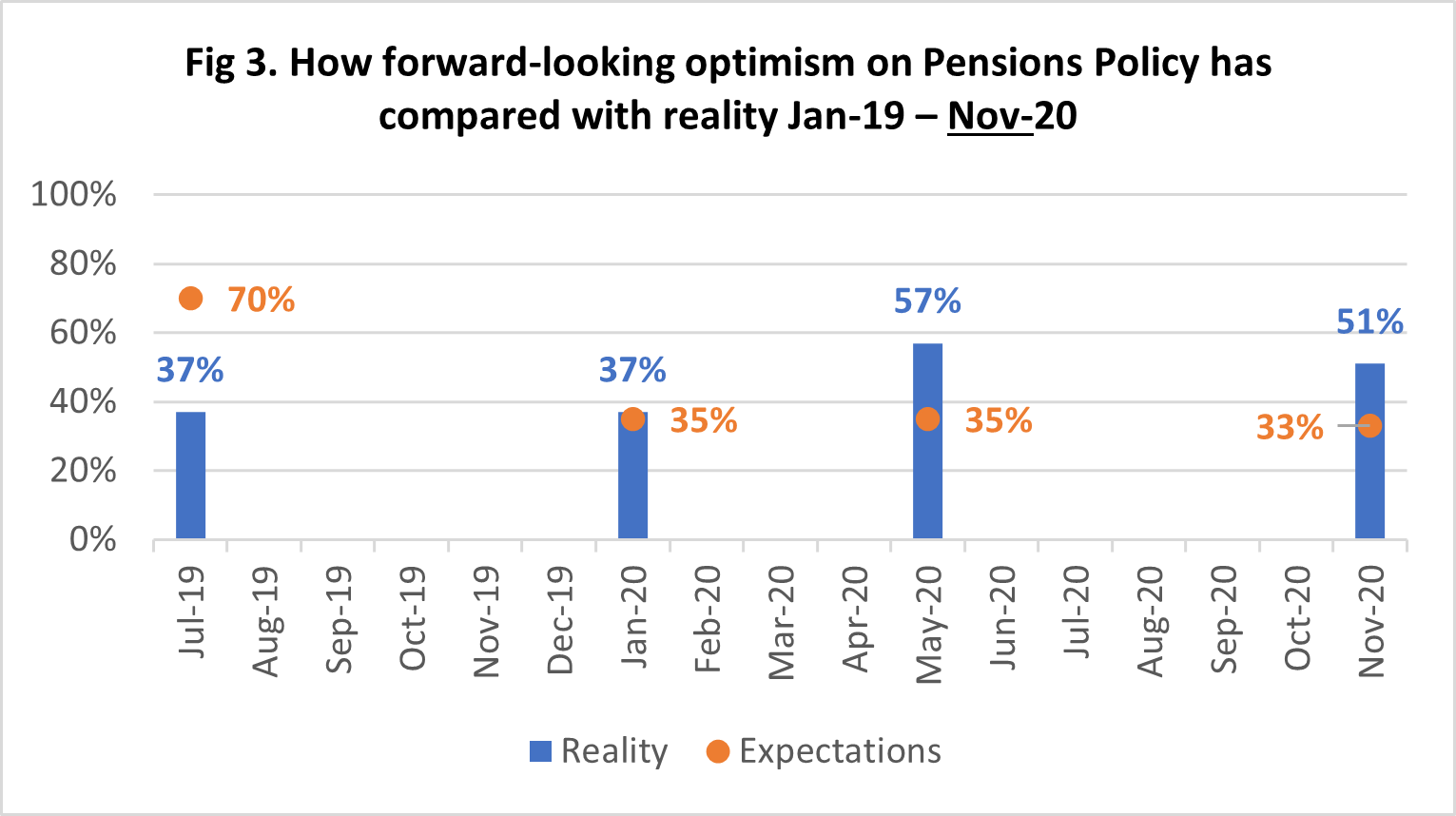 Fig 3. shows the percentage of participants who were optimistic about future Pensions Policy over the next six months (orange dots) compared to the backward-looking assessment of satisfaction, taken in the following survey (blue bars). We can see that optimism for the next six months is not significantly different from the reality i.e. satisfaction over that last six months. In the last two Pulse surveys, respondents will have been pleasantly surprised – they were more satisfied than they had expected to be. Over the course of the research period, the general theme is pessimism caused by continued delays to the pensions bills and other areas of government business taking priority over pensions.
Lesley Alexander, President of the Pensions Management Institute, said: "As we continue with our Pulse survey it has been important to understand how our members see the developments in pensions policy and where TPR's has put its focus. Given the torrid time the economy, industry and savers have endured this year due to Covid-19, it's no surprise that overall sentiment has dropped.
"It is encouraging, however, to see that satisfaction with TPR's actions over the last six months has improved. Comments centred around how TPR seemed to have struck the right balance between easing the burden on employers during the pandemic while also continuing to protect the interests of members. The guidance published on what Trustees should be doing to respond and the impact on employer covenant and funding was seen as helpful and pragmatic.
"This needs to be ongoing and, hopefully positive sentiment will only increase next year as TPR supports the industry through the current pandemic, Brexit, and recession."
back to PMI News
Last update: 17 December 2020

Salary: £31500 - £37000 pa
Location: Berkshire
Salary: £70000 - £90000 pa
Location: Hampshire
Salary: £55000 - £75000 pa
Location: London