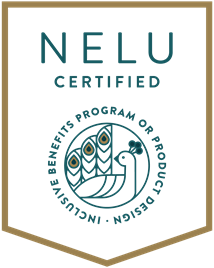 As workforce and investor attitudes change with respect to environmental, social and governance ("ESG") considerations and ED&I, the regulatory environment is evolving just as rapidly. Accelerated by the impact of the COVID-19 pandemic, employees and employers alike have higher expectations regarding inclusion and access to benefits arrangements that support diverse needs.
With a view across the globe, Nelu brings together a diverse and multi-disciplinary team of benefits strategy and administration professionals, medical doctors with backgrounds in health equity and implementation science, and legal professionals with global benefits and international human rights experience. Applying a ED&I lens to a wide range of employee benefits programs and products, Nelu is redefining how these programs are designed, delivered, and used. 
Our Vision
We envision a future in which benefits schemes and communications allow all members to access and achieve health and financial wellbeing, regardless of who they are.
Nelu DE&I in Benefits Certificate (Retirement)
Multi-module training with immediately actionable approaches to accelerating change in the workplace through benefits program design and operations. The certificate will be delivered electronically upon completion of training course. (See also Nelu Certification Suite Brochure) The certificate is evidence of completing the training modules. The certificate training can apply towards continuing professional education credits.