DC and Master Trust Symposium
11 May 2022
|
09:00 - 18:00
DC and Master Trust Symposium
This flagship event hosted by the PMI is a leading platform for discussing the latest developments in DC & Master Trusts. The event was held virtually in both 2020 and 2021 and we are very much looking forward to welcoming delegates in person at this year's conference. We will be covering a wide range of hot topics at the symposium including consolidation, ESG, opportunities for technology as well as legal and regulatory developments.
Delegates at the event will gain access to exclusive content and will also be provided with much needed networking opportunities after a long gap in face-to-face business meetings. The PMI is working closely with its partners to develop this year's agenda and we look forward to bringing you further details on our industry leading speakers.
In-person Fees

- Free for members
- Affiliate and corporate members: £300 (+VAT)
- Non-members: £600 (+VAT)

Hybrid

event

Virtual Fees

members free
affiliate and corporate members free
non-members £100 (+VAT)

10+

speakers

10 hours

CPD
Topics of discussion:
Latest developments in the DC and Master Trust market for 2022
Consolidation in DC Schemes
A different look at financial wellbeing
Auto-enrolment and 'Generation DC'
Practical steps trustees can take to improve the quality of their scheme data
Who should attend:
Pension scheme managers
Trustees
Administrators
Policy advisers
Consultants 
Lawyers
Corporate IFAs
Investment managers 
Actuaries
Communication professionals

Scheme secreta

ries
Financial directors 
HR representatives
The venue
The Knowledge Centre, British Library, 96 Euston Rd, London NW1 2DB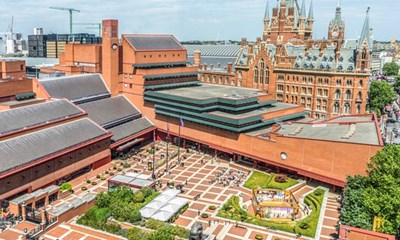 Registration & networking breakfast
Pensions Policy Framework
Performance, priorities or principles? Saver attitudes to ESG and net zero investing
Refreshments & networking break
Items to keep on your trustee board agenda in 2022
Breakout session | Panel discussion: How can providers and their clients work together to make transitions smoother
Breakout session | Pension dashboards: One year of practical steps
How to turn your DC pot into gold – does the decumulation rainbow really exist?
Refreshments & networking break
Breakout session | Panel discussion: Stronger nudges and how they will be used to improve member outcomes
Breakout session | Panel discussion: Looking at the pros and cons and the ways that portfolios are adapting to incorporate less liquid assets into a scheme's investment strategy
Auto-enrolment and 'Generation DC'
What makes the 'New Pension Saver' tick?
Drinks reception sponsored by AON
Speakers
hear from the experts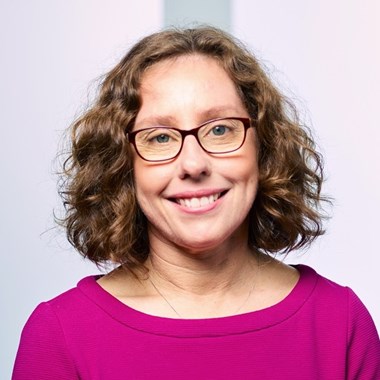 Helen Ball
Helen is a partner at Sackers advising trustees, employers and providers on all aspects of pensions law. She has a particular interest in new legislation, regulatory and policy development. As head of Defined Contribution, she has been involved in some of the most innovative work completed by the firm over the last few years.
Helen acts for a number of master trusts and is an expert on their particular design and governance issues. She monitors developments in defined contribution matters closely and liaises directly with TPR and the DWP on areas of concern to our clients, such as the master trust supervision regime and how it will work in practice.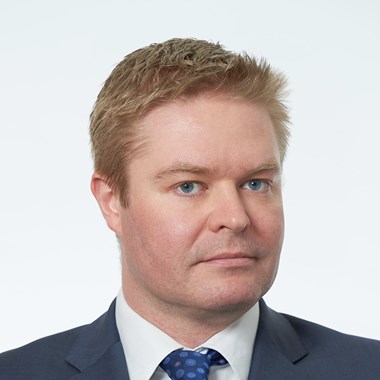 Sebastian Barling
Linklaters LLP
- Partner, Financial Regulation Group
Sebastian is an expert in financial services legislation and on the impact of regulatory change for businesses in the financial services sector. He is an authority on implementation of the Markets in Financial Instruments Directive (MiFID II) and on the Alternative Investment Fund Managers Directive (AIFMD). He offers day-to-day support to clients on their financial regulatory issues, as well as advising on the regulatory aspects of corporate M&A transactions in the financial services sector.
Sebastian has significant experience in Financial Conduct Authority (FCA) applications (including MiFID and AIFMD authorisations and passports) and in the FCA's regulatory rules and compliance procedures. He conducts multijurisdictional surveys on regulatory issues.
Sebastian is well known for working on new structures, including advising on setting the first European Market Infrastructure Regulation (EMIR)-authorised clearing house and on new Multilateral Trading Facility (MTF) platforms.
Sebastian has developed particular expertise advising investment funds, private equity houses and banks on the financial regulatory environment around funds and fund management, working closely with the firm's market-leading Investment Funds practice.
Sebastian also advises banks and other financial services institutions on the consequences and impact of Brexit, including advising on relocation, planning and new products, and on fintech, including advising a consortium on the development of a distributed ledger technology-supported settlement coin.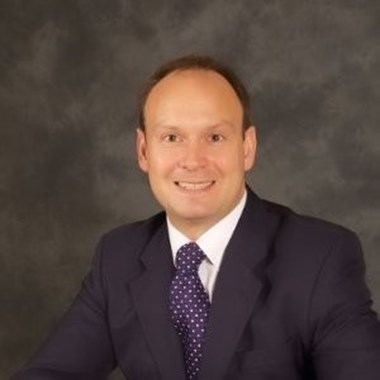 James Beaumont
Natixis Investment Managers Solutions
- Head of Multi Asset Portfolio Management & Advisory
Based in London, James Beaumont is Head of NIM Solutions Multi Asset Portfolio Management and Advisory team.
The Multi Asset PM team manages over €50b of assets across over 150 different mandates and dedicated fund ranges. Mr. Beaumont started the team in 2013 and now oversees a team of 18 portfolio managers and a 4 person Fund research team. The team runs a top down asset allocation process that drives two core model portfolios - one benchmark constrained, the other fully flexible. The process seeks to add further alpha through manager selection. James Beaumont is part of the SAA, TAA and Fund Selection Committees and has been instrumental in launching fund ranges such Selectiz, the Natixis ESG range and various alternative offerings.
The 8 person Advisory team is based across London, Paris, Singapore and Boston. Its role is to offer a wide range of risk management & portfolio construction analysis and thought leadership to clients across Europe, MENA and Asia via service known as Portfolio Clarity. The team is independent and focuses its analysis on clients' risk exposures to help improve diversification with a goal of achieving better returns with lower overall volatility. Over the last five years the team has analyzed thousands of portfolios across multiple countries and worked with the full range of clients including sovereign wealth funds, insurance companies, private banks, wealth managers and IFAs.
James Beaumont is a Qualified Accountant with 25 years financial services experience. He was previously at Standard Life Investments, where he was a Senior Investment Analyst in SLI's Fund Solutions team. Prior to that, he held roles as a Fund of Hedge Funds Portfolio Manager at Thames River Capital LLP and as a Partner at Eden Rock Capital Management.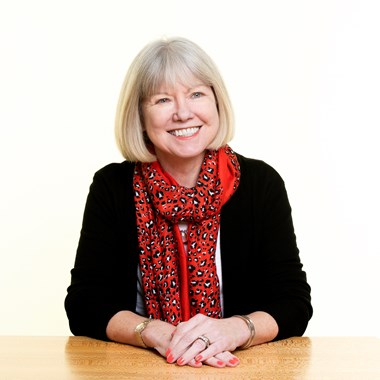 Cheryl Black
Scottish Widows Master Trust
- Trustee
Cheryl Black is an independent trustee of the Scottish Widows Master Trust, with a particular focus on Member communication and engagement. Cheryl spent her executive career in customer management in the telecoms and utilities sectors, including roles as Customer Service Director at Scottish Water and O2. She was also a Trustee on the Telefonica O2 Pension Trustee board for more than 10 years and a former Vice President of the Institute of Customer Service. For the past 10 years Cheryl has concentrated on Non Executive roles and is currently Senior Independent Director at UNUM Limited, a leading insurer in the employee benefits sector.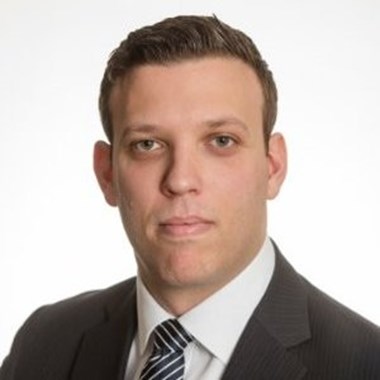 Simon Borhan
Linklaters LLP
- Managing Associate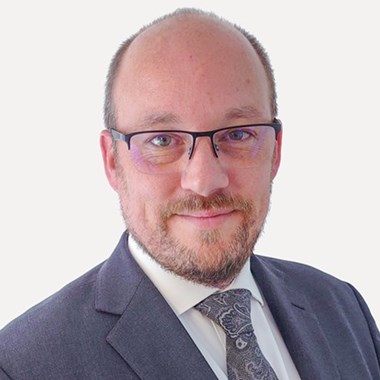 Stephen Budge
LCP
- Partner, DC Investment Consulting
Stephen is a Partner in LCP's DC team and leads the development of LCP's DC investment proposition and research.
Stephen has advised DC pensions schemes for over 20 years. During his career, he has advised some of the largest sponsored DC pension schemes in the UK. His work on private markets with several of these schemes received two innovation awards from Professional Pensions in 2018. Stephen has also advised eight different master trust arrangements, including NEST.
He is actively involved in a number of industry organisations and taskforces which share the same ambition of improving the opportunity for better member outcomes. This includes working with the DCIF on their Advisory Committee and currently the Productive Finance Working Group.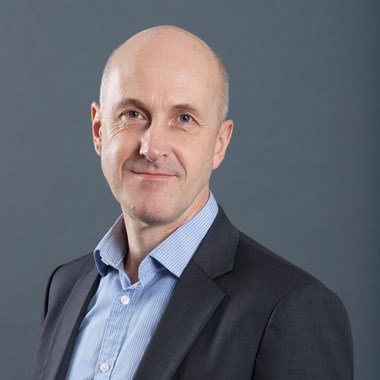 Ben Cocks
Altus
- Founding Director
With an engineering background, Ben has built a reputation in the UK financial services sector for creating innovative technology products backed by robust engineering practices. He has championed the adoption of open standards and been instrumental in the success of transformational industry initiatives. Ben is founding director of Altus Business Systems, now part of the Equisoft group.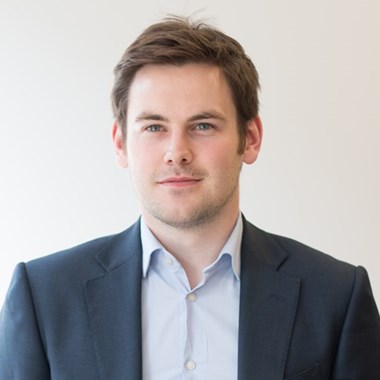 George Currie
George is a Consultant at LCP, with significant experience working with Master Trusts and large DC schemes on a range of regulatory and investment issues. He currently leads day-to-day management on projects with some of the UK's largest pension schemes on these and other issues. George is an experienced project manager, a qualified PRINCE2 Practitioner, with a reputation for delivery. He managed the initial year-long roll out the PLSA's Retirement Living Standards across the pensions industry and was central to the development of the Pensions Dashboards Programme's data standards in 2020. He also has a well-established track record of leading project work on innovative issues, like DC decumulation.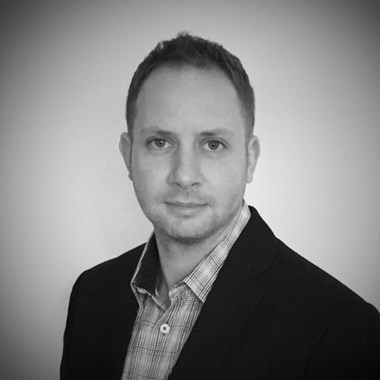 Rob Dodson
ITM
- Head of Proposition
Rob leads the proposition function at ITM, from inception to development and through to launch, Rob nurtures and progresses new ideas into products and services for our clients. He works closely with product and technology teams, as well as commercial, marketing and finance to coordinate and execute strategic business plans. Rob leads our pensions dashboards proposition and alpha testing alongside the pensions dashboards programme. He enjoys close relationships with key clients to lead and inform our approach. He has worked in financial services for the last 15-years, specialising in product development for SaaS solutions within capital markets.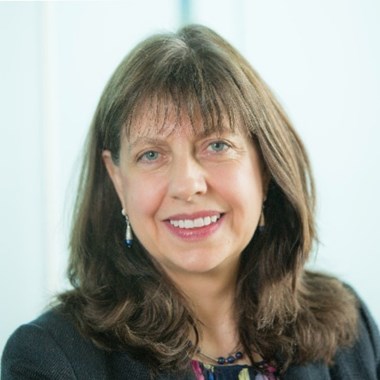 Emma Douglas
Aviva
- Director of Workplace, Savings & Retirement
Emma Douglas has joined Aviva in October 2021 as Director of Workplace Savings and Retirement business, with the accountability to deliver the best possible outcome for over 4 million customers/members and their £81bn of assets as they save for and access savings in later life. Emma is also the Chair of the Pensions & Lifetime Savings Association; having previously chaired the PLSA's Policy Board since 2018.
Before joining Aviva, Emma held the position Head of DC at Legal & General Investment Management, where Emma was primarily responsible for developing LGIM's DC business and Investment Strategy. Joining LGIM in 2014 from Mercer where she held the position of Partner and Head of Mercer Workplace Savings. Previous roles in Emma's career include the Head of DC Sales at BlackRock and Head of DC Pensions at Threadneedle Investments.
All told, Emma has more than 20 years of experience in the investment management industry, graduating from Trinity College, Oxford, and holds an MBA from Manchester Business School via a Women in Management Scholarship from the Guardian.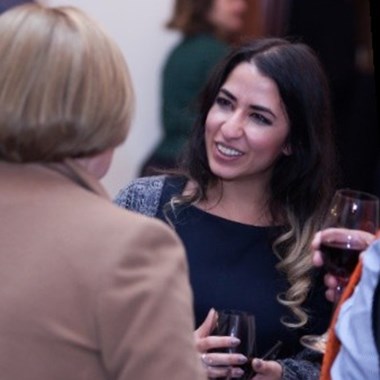 Tannaz Rastegar
WEALTH at work
- National Business Development Manager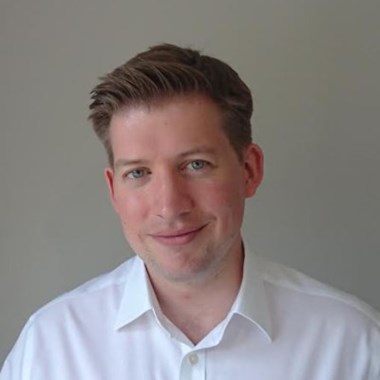 Charles Goodman
Employee Benefits Collective
- NextGen & Partner
Charlie is a Pensions and Financial Wellbeing Partner at the Employee Benefits Collective LLP and works with a mixture of start-ups, SMEs, and large multinational organisations. He has worked in financial services for over 15 years, for Broadstone, the Co-operative, Grant Thornton, and Mattioli Woods. He is a Director of the Initiative for Financial Wellbeing leading their workplace wellbeing group, Secretary of the CIPD Central London branch co-founding their consultant group, and acting Events Chair of the NextGen Pensions initiative, where he mentors too. He is an International Employee Benefits and Reward Specialist, Certified Money Coach, and non-practicing Financial Adviser. He lives in Bromley with his wife Lizzie and their two dogs.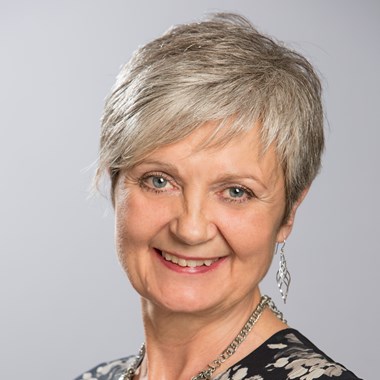 Kim Gubler
Kim set up KGC in 2002, which is now acknowledged as one of the UK's leading independent pension and management consultancies. In the last 30 years Kim has developed a deep knowledge of the pensions industry and its operation.
She designed the structured research framework which supports KGC's market review and benchmarking exercises and the FM Monitoring Framework, Scheme MOT, as well as the annual Administration and Actuarial Surveys.
She was directly involved in launching PASA's administration industry standards and accreditation process. Whilst her experience covers both DB and DC, Kim is an acknowledged DC specialist. She is a Fellow of the Pensions Management Institute (PMI) and the Pensions Advisory Service (TPAS). She is Principle Examiner for Professionalism and Governance and on the Examining Board.
Kim is a Business graduate and holds a Diploma in Business Excellence, outside of pensions she enjoys spending time with her ponies.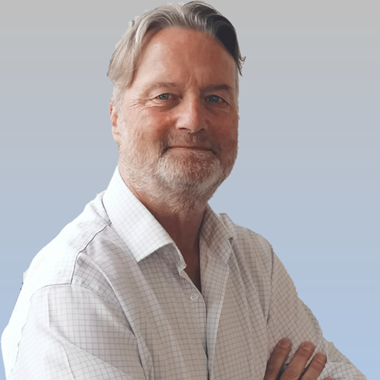 Nick Groom
Natixis Investment Managers
- Head of UK DC Sales & Strategy, Institutional Business
Nick has worked in UK pensions for many years and in different roles, mainly in DC for a number of companies including AXA, Liberty Pensions, Schroders, LGIM and now Natixis Investment Managers. He is head of strategy & sales for the DC channel and responsible for building out the DC franchise in the UK.
His remit extends to creating appropriate solutions from the huge range of affiliate public and private strategies in the Natixis IM stable that are fit-for-purpose, and subsequently leverage opportunities in emerging DC markets internationally.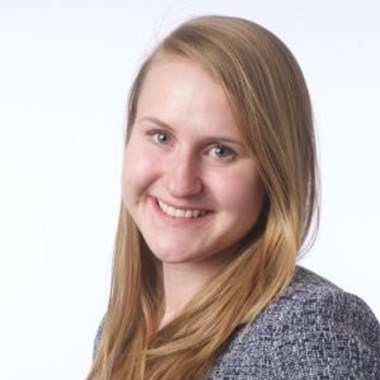 Karina Klimaszewski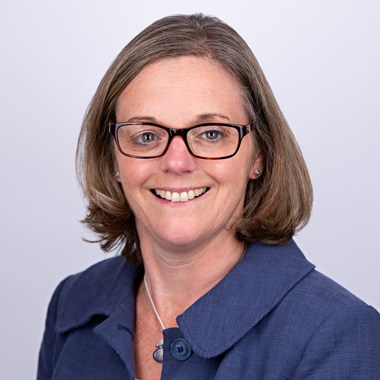 Rosie Lacey
Pensions Management Institute
- Vice President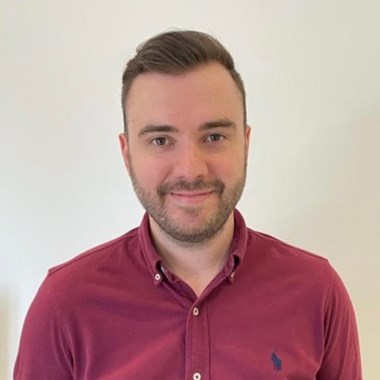 James Lawrence
SMART Pension
- Head of Investment Proposition
James is the Head of Investment Proposition for Smart Pension. He is responsible for building and running Smart Pension's £2bn investment solution for its master trust. As part of this role, James and the investments team will be delivering Smart Pension's net zero pledge for its members, using leading and innovative ESG investment products.
Prior to joining Smart Pension, James spent nine years at Mercer, where he was the lead investment strategist for Mercer's UK DC delegated investment business, including the Mercer Master Trust. In this role he was responsible for the strategic direction of the delegated investment solution, Mercer SmartPath.
James is also a CFA Charterholder.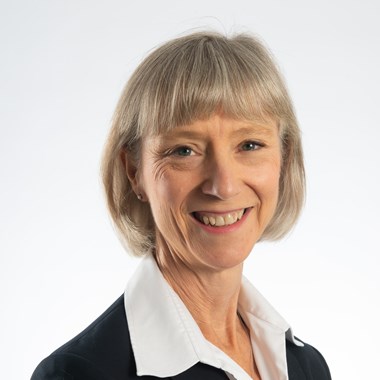 Sarah Luheshi
Sarah Luheshi joined the Pensions Policy Institute (PPI) in 2015 and is the Deputy Director with responsibility for the PPI's research programme, delivered through the Policy Research and Modelling Teams. She also supports the PPI's Director. Since joining, she has presented and spoken at numerous events on a range of topics, including the self-employed, lessons from around the international pensions world, tax relief, complexity of consumer decision making and consumer engagement. For more information about the PPI's current research plans or in commissioning research, please contact her at sarah@pensionspolicyinstitute.org.uk.
She brings over thirty years' experience in financial services having started in the corporate world working for a FTSE 100 composite insurance company before moving into management consultancy. She has held senior roles in strategy, marketing and customer services. Throughout her career, both in the UK and overseas, and whether in a marketing or product development role, Sarah has used qualitative and quantitative research to ensure that outcomes are customer focused.
In January 2021 Sarah was appointed to the PLSA's Policy Board.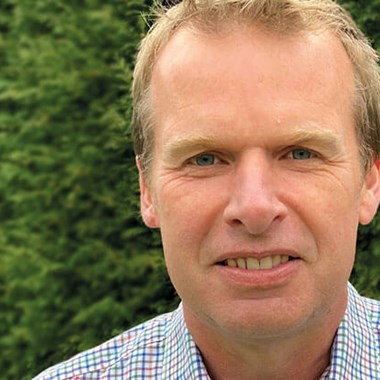 Geoff McKenzie
Ross Trustees
- Senior Trustee Manager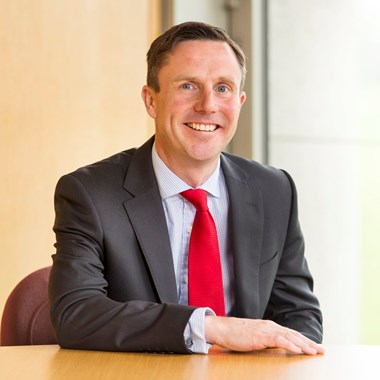 Stuart Murphy
Legal and General Investment Management
- Co-Head of DC
Stuart is Co-Head of DC. His responsibilities include client management, client proposition, relationship management strategy and managing the support for the Legal & General Mastertrust and IGC, which includes chairing the Mastertrust Scheme Strategist Forum. Stuart has been with Legal & General for over 20 years, fulfilling a number of roles within the bundled DC business.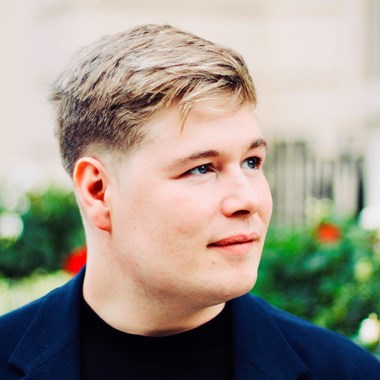 Jack Parsons
The Youth Group
- Chief Executive Officer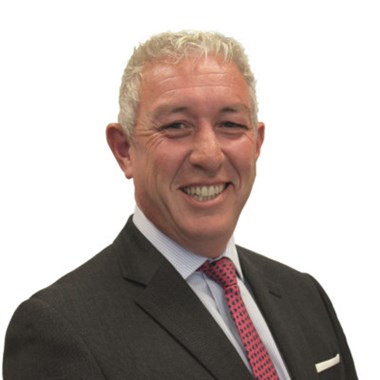 David Porter
Mobius Life Limited
- DC Director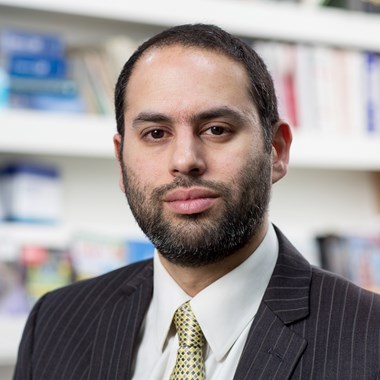 Imran Razvi
The Investment Association
- Senior Policy Adviser, Pensions & Institutional Market
Imran is Senior Policy Adviser – Pensions & Institutional Market at The Investment Association, working primarily on public policy and regulation affecting the market for pension scheme investment. In recent years Imran has worked on a number of salient pensions investment issues, including: pension scheme investment governance; DC investment regulation and access to illiquid assets; cost transparency for pension schemes; Local Government Pension Scheme investment reform; CMA investment consultants and fiduciary management market investigation: policy development of the Pan European Personal Pension; and retirement income market reforms.
Imran holds a BSc in Economics from the London School of Economics and an MSc in Economics from University College London.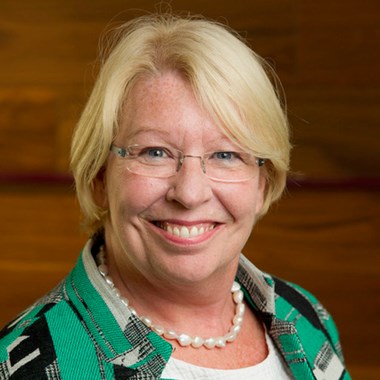 Elizabeth Renshaw-Ames
Aviva
- Chair Aviva Master Trust
Elizabeth was appointed chair of the Aviva Master Trust in May 2020, and brings extensive experience in pensions and professional services together with commercial, consulting and leadership skills.
Elizabeth is also the non-executive Chair of Barnett Waddingham LLP's Management Board and an independent non-executive Director of Sarasin & Partners LLP. Elizabeth has gained her experience through a variety of former roles including Trustee CEO of the HSBC UK pension scheme, senior partner at Mercer and UK Head of Client Management. Elizabeth is also fellow of the Institute of Chartered Accountants in England and Wales.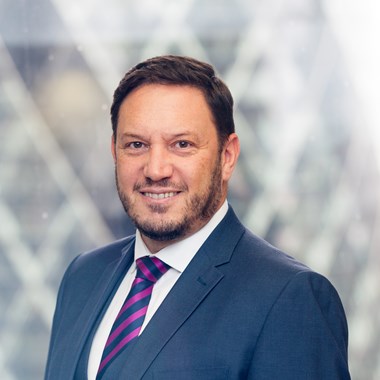 Gareth Tancred
Pensions Management Insitute
- CEO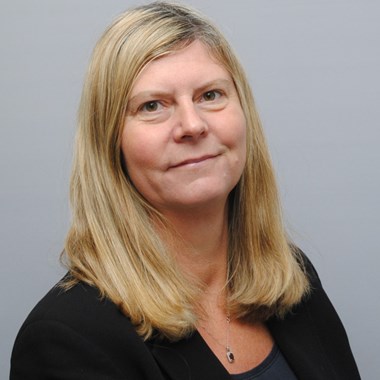 Janette Weir
Ignition House
- Managing Director
Janette is one of the founding directors of Ignition House. Ignition House is specialist financial services research agency which has a reputation for excellence built around the skills, knowledge and experience of our senior team who have a unique combination of skills drawn from our backgrounds in financial research, economics, public policy and management consulting.
Janette is an industry expert in pension, saving and investing and behavioural finance, working for a variety of clients which include the FCA, tPR, insurers, asset managers, plan sponsors and consultancies. She has helped some of the largest DC pension providers to understand the voice of their members when developing new products, investment solutions and how to communicate effectively, particularly in the at retirement space. She has spent time looking into how automated advice can help fill the advice gap and Ignition House regularly produces the consumer insights to inform the FCA's regular FAMR/RDR review. Janette has a personal and professional interest in the wider issues of sustainability. She has helped a large national standards body bring 14001 to various international markets, contributed to the Law Commission review on ESG, and is currently working to help DC pension schemes better understand ESG and the impact it can have on member engagement. She is a regular speaker at industry events, roundtables and expert panels.
Thank you to our sponsors and insight partners for their continued support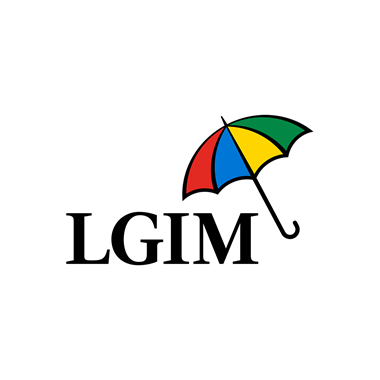 Legal and General Investment Management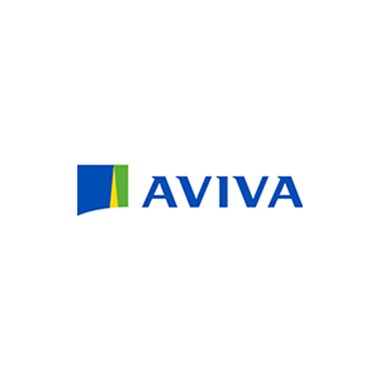 Aviva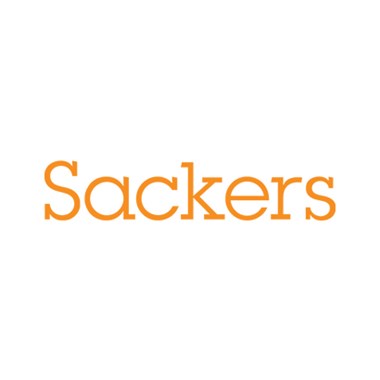 Sackers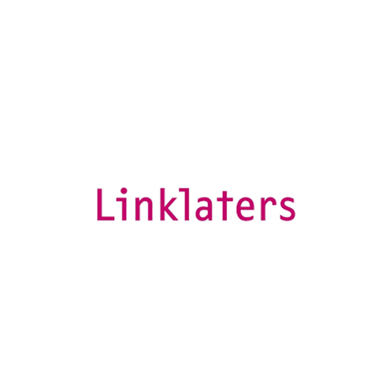 Linklaters LLP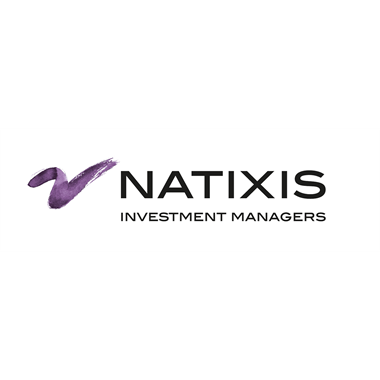 Natixis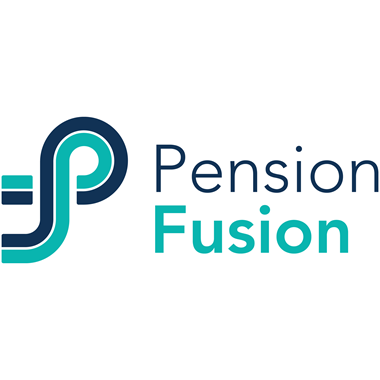 Pension Fusion
As two independent technology leaders Altus and ITM have pooled their specialist resources, skills and technical capabilities to develop an open-market pension dashboards connection, suitable for any scheme or data provider. Utilising their respective strengths in business critical systems, data management and the combined experience of over 30 years' working with UK pension schemes, Pension Fusion provides:
High speed, high volume, resilient, secure & responsive systems, capable of managing the scale and demand of multi-million dashboard users with a long-term track record of delivering to the Life & Pensions market
Flexible, seamless data connections to all scheme types and all data providers, agnostic of platform or software, with additional integration where possible
Superior data management, analysis and cleansing – acknowledged market-leading & robust automated pension data matching along with flexible client-driven matching capability, ensuring complete data security and client confidence
Support for the complexities of displaying retirement income.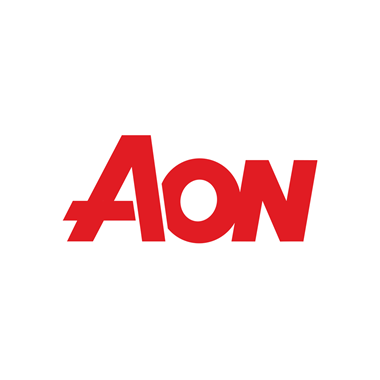 AON
Drinks Reception Sponsor
-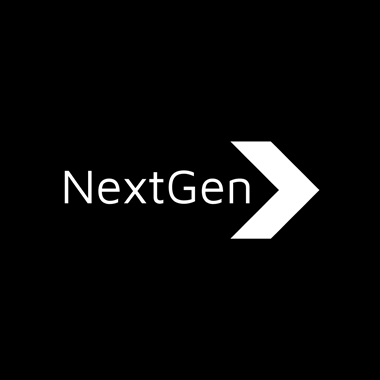 NextGen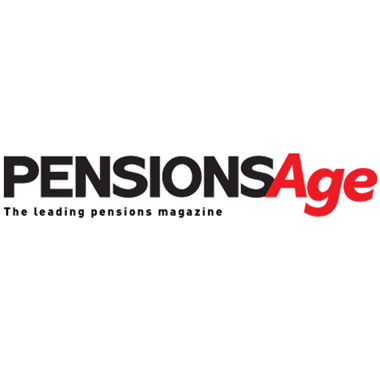 Pensions Age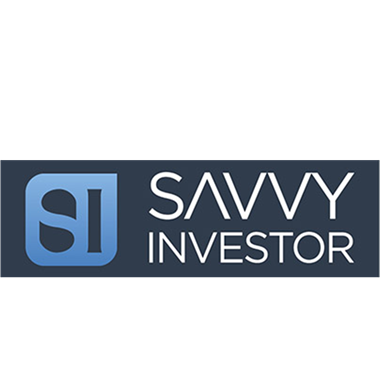 Savvy Investor