Diversity and Inclusion Conference
24 February 2021
|
9:00 – 16:00
Free
Diversity and Inclusion Conference
As the professional body for the UK pension industry, we recognise that our people are our most important asset. We also recognise that diversity and inclusion are essential to the institute's ability to effectively carry out its mission of promoting pension excellence. These fundamental and value-enhancing elements of our culture dictate that we continuously work to promote and attract diverse talent. Doing so allows the industry to build and maintain a workforce that reflects a diversity of backgrounds and experiences. We also must strive to cultivate and promote an inclusive work environment in which all employees are meaningfully engaged and have the opportunity to develop and succeed.
Fees

free for members and non-members

Online

BrightTALK

4.75 hours

of CPD

15

speakers
Topics of discussion:
Regulator actions to promote diversity and inclusion in pensions

Aviva's diversity and inclusion journey

Diversity and inclusion in pensions: The NextGen approach in collaboration with the PMI
Trustee voices: hearing, listening and seeing diversity
LGBT+ and diversity
Aon's approach to diversity and inclusion
Who should attend:
Pension scheme managers
Trustees
Pension administrators
Policy advisers
Consultants
Lawyers
Corporate IFAs
Investment managers
Actuaries
Communication professionals
Scheme secretaries
Financial directors
HR representatives
The venue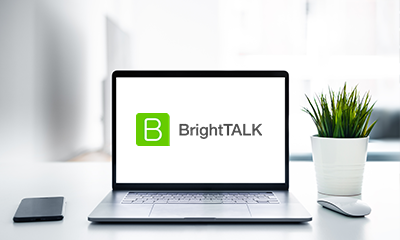 Regulator actions to promote diversity and inclusion in pensions
Aviva's diversity and inclusion journey
Diversity and inclusion in pensions: The NextGen approach in collaboration with the PMI
Trustee voices: hearing, listening and seeing diversity
A New World: LGBT+ Inclusion – What, Why and How?
Aon's approach to diversity and inclusion
Speakers
Hear from the experts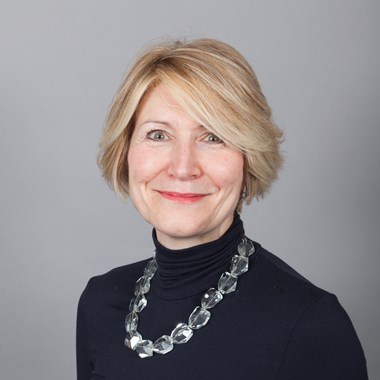 Lesley Alexander
Lesley's career in pensions has spanned nearly forty years and she has held a number of senior pensions management roles with organisations including HSBC, EMI, Motorola and Reed Elsevier. Lesley is a Fellow as well as President of the Pensions Management Institute. She is a former independent member of Prudential's Independent Governance Committee and Master Trust Board and former Chair of UKSIF.
Lesley's particular interest is in demonstrating how strong governance and engaging communications contribute to better outcomes for members of workplace pension schemes.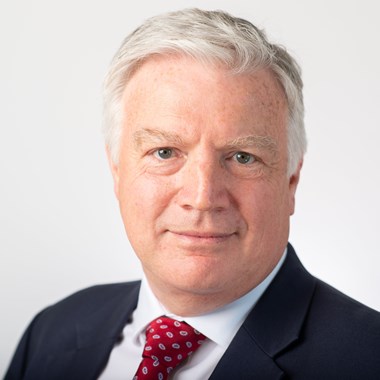 David Fairs
The Pensions Regulator
- Executive Director
David was appointed Executive Director of Regulatory Policy, Analysis and Advice on 2 July 2018, having previously been a senior partner in KPMG's Pension Practice. He is responsible for the development of policy for TPR and has oversight of TPR's professional advisers including lawyers, actuaries, investment advisers and business analysts.
He is co-chair of TPR's Diversity and Inclusion Committee and a member of the cross-Government Portfolio Committee overseeing the introduction of the Pensions Dashboard. He is the responsible Executive for climate change and ESG within TPR and a member of HM Treasury's TCFD Senior Steering Board, the Stakeholder Stewardship Working Group, the Working Group on Productive Finance and the Climate Financial Risk Forum. He is also a member of the Joint Forum for Actuarial Regulation and chairs the Pensions Working Group.
David is a former Chairman of the Association of Consulting Actuaries and Director of the Association of Consulting Actuaries Limited, a former Council member of the International Actuarial Association and the inaugural Chairman of the Joint Industry Forum for Workplace Pensions. He was also a Council member of the Society of Pension Consultants and a former Chairman of the Actuaries Club.
David is also a Chair of the Genomics Development Board for Sarcoma UK and an advisory Board member of the Association for Business Psychologists and the Department of Mathematical Sciences at Essex University. He is a Governor of the Pensions Policy Institute.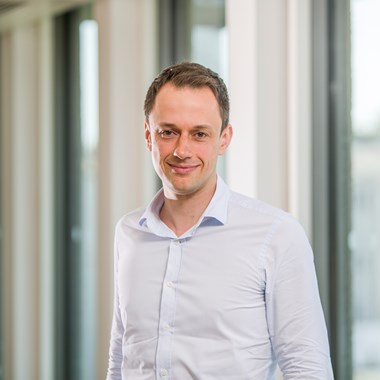 Tim Phillips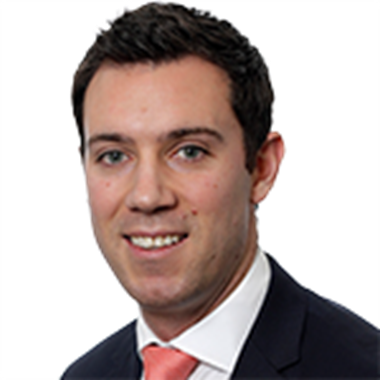 David Whitehair
David Whitehair is the Chair of NextGen. NextGen is a membership organisation, run by pension professionals, promoting fresh ideas and new talent across pensions, savings, and investments. 
In his professional capacity, David is a Director of Institutional Business - Defined Contribution, at Janus Henderson Investors. David is responsible for identifying opportunities to further develop Janus Henderson's offering to DC investors; providing strategic input to product development and marketing initiatives and build on existing links with DC investment platforms, trustees, and consultants.
Prior to joining Janus Henderson, David was Director of DC Strategy at Franklin Templeton. David began his career at Fidelity International where he spent over 10 years, latterly as a Senior DC Business Development Manager.
David is a graduate of University College London and holds the Investment Management Certificate.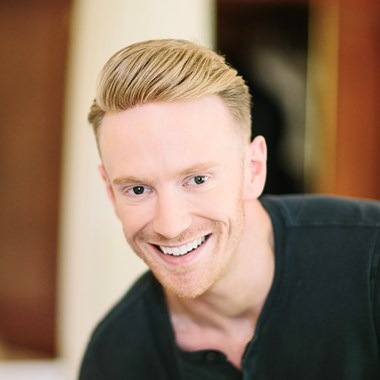 Matthew Cameron
LGBT Great
- Global Managing Director
Matt is an experienced talent management, diversity and organisational development leader with extensive experience within the investment and savings industry. A proven track record in inspiring others, developing effective strategies, programme execution, managing diverse teams and building effective partnerships. 
Originally from Lancashire in northern England, he holds a BA (Hons) degree in Modern & Medieval History with Italian from the University of Birmingham and was the first in his family to go to university. Matt takes a key role in the development and delivery of LGBT Great's programmes and is responsible for the organisation's strategic direction. His vision for the investment and savings industry is to achieve LGBT+ equality and inclusion maturity to deliver on the expectations of employees, clients and investors. His team advises a broad range of global investment, savings and wealth management firms as well as, pension trusts, hedge funds, asset owners and investment consultancies.
Matt is a member of the Diversity Project's Steering Committee and was awarded the 2019 Diversity Champions Award for his work on 'Role Modelship' and contributions to the industry diversity and inclusion agenda. You can follow Matt and LGBT Great on Twitter:@MattJCam
@LGBTGreatandLinkedIn.
Specialities:
Recruitment: diversity awareness, bias, search and selection.
LGBT+ inclusion and equality: the business case, employee and client engagement.
Learning & development: awareness building, leadership, allyship and role modelling.
Marketing: developing impactful communications and social media campaigns.
Data: developing diagnostics and benchmarking systems.
Facilitation: leadership, coaching and presenting.
LGBT Great
LGBT Great is a global membership programme, specialist in developing LGBT+ diversity and inclusion within the investment and savings industry. The programme works by developing innovative insights, visibility, and outreach initiatives and by also measuring progress with its LGBT+ benchmarking tool called the iiBT. LGBT Great is the first organisation to focus exclusively on the LGBT+ agenda specifically for the sector and works collaboratively with a range of international organisations and partners.
Contacts:
Matt Cameron(He, Him, His), GlobalManaging Director
Warnford Court, 29 Throgmorton Street, City of London, EC2N 2AT
T: +44(0)203 909 8640 | M: +44(0)7793 362 291 | E: matt@lgbtgreat.com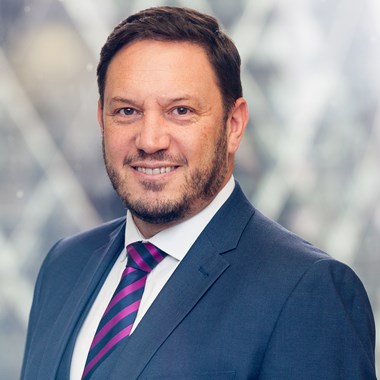 Gareth Tancred
PMI
- Chief Executive Officer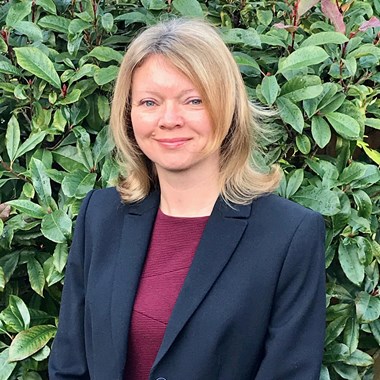 Sarah Brough
Dalriada Trustees
- Professional Trustee
Sarah joined Dalriada from the Government Actuary's Department where she was Deputy Chief Actuary of Funded Schemes for 10 years. She has more than 25 years' experience in providing advice to public sector bodies, sponsors and trustees of DB schemes of all sizes. Sarah's expertise is as a scheme actuary and corporate advisor delivering pension solutions on funding, IRM and benefit design.
Sarah is chair of the IFoA's Pensions Lifelong Learning Sub-committee and a member of the IFoA's Pensions Board and often chairs IFoA conferences and other events.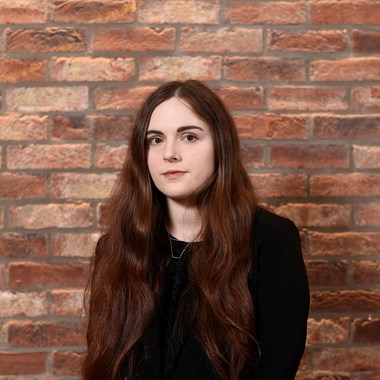 Lena Wyszynska
Dalriada Trustees
- Accredited Professional Trustee and Pension Scheme Consultant
Lena is an Accredited Professional Trustee and Pension Scheme Consultant with experience in administration. She works with trustee boards and employers providing consultancy and trustee secretarial services to a number of schemes.
Lena joined the pensions industry in 2015 as an administrator for a consultancy in Bristol. Before joining Dalriada in February 2018, she was working as an assistant consultant on a number of Defined Benefit and Hybrid schemes. Lena is a Diploma Member of the PMI and is working towards becoming an Associate Member.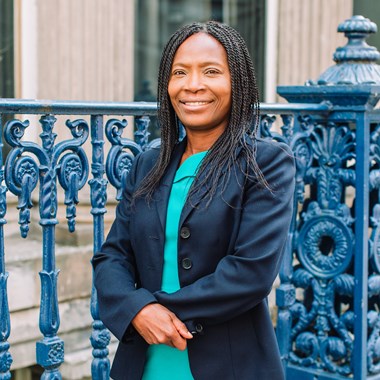 Shola Salako
Dalriada Trustees
- Accredited Professional Trustee
Shola is an Accredited Professional Trustee. She acts as a traditional non-executive trustee and supports other senior team members on their appointment.
Shola joined Dalriada in June 2018 and has over 25 years' experience managing pension schemes and running trustee boards. Prior to joining Dalriada, she was Pension Fund Manager for a large multinational with the main scheme having £1.3 billion assets under management. She has also held the roles of Secretary to the Trustees and Chair of Trustees, as well as being a member of various subcommittees.
Shola is a Fellow of the Pensions Management Institute (PMI) and a Principal examiner for the PMI.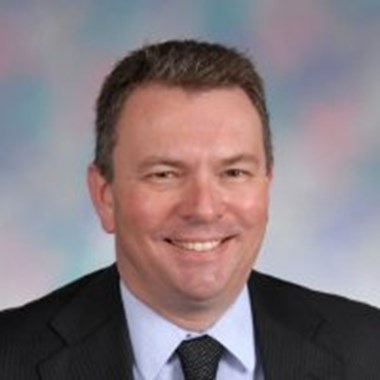 Tim Middleton
PMI
- Director of Policy and External Affairs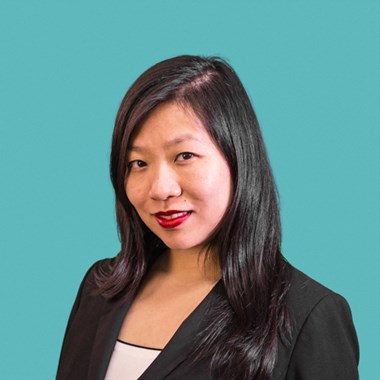 Tiffany Tsang
Head of DB, LGPS and Investment
- Pensions and Lifetime Savings Association
Tiffany joined the Governance & Investment team in February 2018, as the Policy Lead for Defined Benefit (DB) and for the Local Government Pension Scheme (LGPS). She is an economist and pensions policy specialist with over 15 years of public policy experience.
Prior to the PLSA, she was a Policy Adviser for the Association of British Insurers (ABI), where she focused on the UK retirement market and tax relief. She also managed all research projects for the Retirement & Savings team.
 
Before the ABI, she led programme evaluations and research on labour market churn for The Work Foundation. As a Researcher at the London School of Economics (LSE), her work included analysing consumption patterns, national taxation levels and inequalities. For Euromonitor International, Tiffany published reports on emerging markets' business environments. Her career started with international development in Southern Africa.
 
Tiffany has an LSE MPA in Public and Economic Policy and an International Studies Bachelor's from Vassar in her native New York.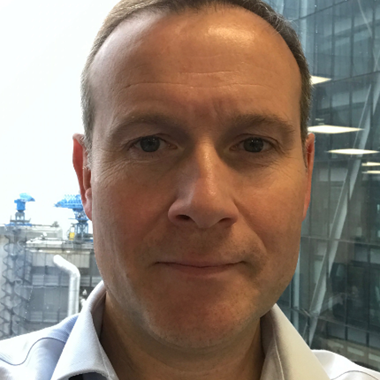 Jonny Briggs
Aviva
- Global Executive Resourcing & Inclusion Director
Jonny joined Aviva as the Group Head of Talent Acquisition in January 2016 with responsibility for global recruitment, in 2018 he additionally took on the global Inclusion function. In 2020 he became the Global Executive Resourcing and Inclusion Director. Aviva is committed to moving D&I from being initiative led to having an inclusive culture. He was previously Head of Talent Acquisition at Thomson Reuters (IP&S) for three years where he established a central sourcing hub, resulting in record time to hire, quality of hire and agency hire of under 5%.  Jonny joined Thomson Reuters after six years at RBS, working in Group, their Corporate Bank and finally as Head of Resourcing at Coutts. Jonny currently lives in  West London with his wife and three children.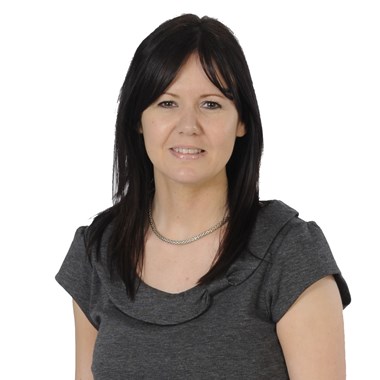 Susan Hoare
Aon
- Partner and Scheme Actuary
Susan is a member of Aon's Retirement Practice, she is a Partner and Scheme Actuary, advising a range of trustee boards. She also leads Aon's thinking on governance and is responsible for the development of the Aon Trustee Effectiveness web hub. In addition, Susan is also a Company Trustee for one of the Aon Pension Plan's which provides her a useful perspective when developing tools to enhance trustee effectiveness. Before joining Aon, Susan worked for a general insurance company where she became an Associate of the Chartered Insurance Institute. Outside of work, Susan enjoys spending time with her family, reading Scandinavian crime novels and drinking skinny lattes.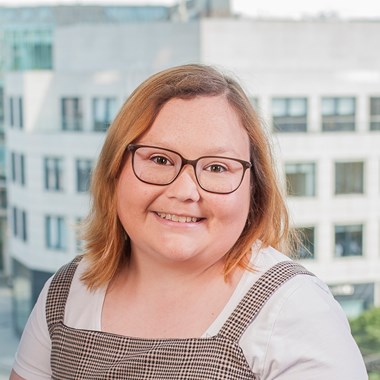 Maria Espadinha
Maria joined Pensions Expert as deputy editor in November 2019 and was promoted to editor in January 2021. Previously, she worked as a senior reporter for Financial Adviser and FTAdviser covering workplace pensions, receiving the Personal Finance Society Trade Press Personal Finance Journalist award in 2018-19. She has 17 years' experience in business journalism, working for several titles in Lisbon and more recently in London.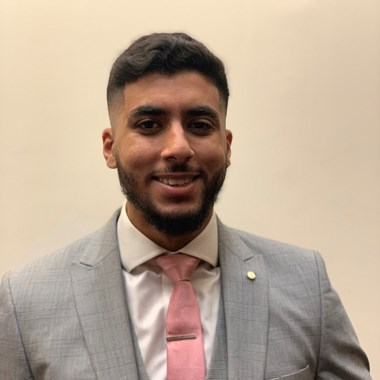 Girgis Kamal
Girgis joined Aon in August 2018 as an investment analyst for Aon's Global Investment Management Research Team, where he is responsible for assisting the Fixed Income team. Girgis' role includes sourcing, evaluating, conducting due diligence, and monitoring Fixed Income Funds on a global basis. Girgis is a member of Aon's UK Retirement & Investment DE&I Group and is passionate about improving social mobility and accessibility in the investment management industry. Girgis has a BSc Economics degree from the University of Bristol and is currently studying towards the CFA qualification.
Thank you to our sponsors and partners for their continued support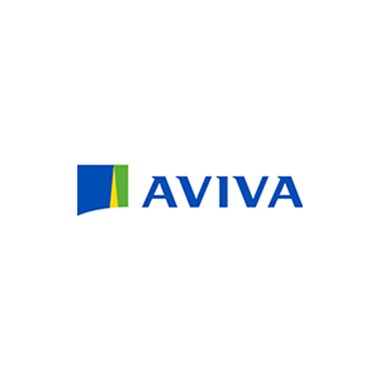 Aviva
Aviva is an international Savings, Retirement and Insurance business serving over 33 million customers. Aviva has been taking care of people for more than 300 years. Our customers are making choices about the most precious aspects of their life. They are deciding how to look after their family, their health, how to save and invest their money and how they will pay for the life they want as they get older. We want to be the best possible partner, every step of the way.
We are committed to ensuring our people are a reflection of the customers and communities we serve. We believe everyone at Aviva should be able to be themselves. Creating a diverse, inclusive organisation is a fundamental part of living up to our purpose of being with you today, for a better tomorrow. It means being there for all our people, serving all our customers well, and helping to contribute to fairer, more equal communities. We are determined to keep challenging ourselves to do more to build a workplace – and society – that works for all.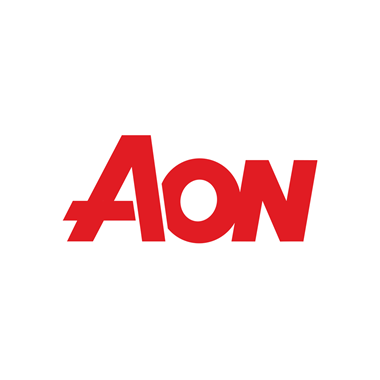 Aon
Aon plc (NYSE:AON) is a leading global professional services firm providing a broad range of risk, retirement and health solutions. Our 50,000 colleagues in 120 countries empower results for clients by using proprietary data and analytics to deliver insights that reduce volatility and improve performance. For further information on our capabilities and to learn how we empower results for clients, please visit: http://aon.mediaroom.com
Follow us on Twitter: @AonRetirementUK
Join us on LinkedIn: AonRetirementUK