ESG and Climate Change Seminar
ESG and Climate Change have been a hot topic for pension schemes in recent years and their profile has been further accelerated by the current crisis. We know that ESG is of great interest to a large number of our members and this seminar is an opportunity for the PMI to cover an important topic outside of our normal event schedule.
The insight and knowledge shared by our top ESG speakers will highlight the latest developments in this topical and fast-moving area and we look forward to creating a platform for in-depth and constructive discussions.
Fees in-person

Free for members
£360 for Affiliate and Corporate members
£720 for non-members

10+

speakers

Fees virtual

Free for all member types
Free for non-members

10 hours

of CPD

Hybrid event
Topics of discussion:
Sustainable investing with a focus on equity
Fiduciary duty is more than just about return 
ESG through the lens of a professional trustee
Latest developments from COP 26 in Glasgow
Who should attend:
Pension scheme managers
Trustees
Administrators
Policy advisers
Consultants 
Lawyers
Corporate IFAs
Investment managers 
Actuaries
Communication professionals
Scheme secretaries
Financial directors 
HR representatives
The venue
Barnett Waddingham, London Wall Place 2, 123 London Wall, London, EC2Y 5AU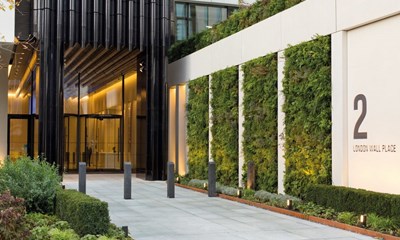 Barbican station
Moorgate station
St Paul's station
Liverpool station
Welcome & Chair's Opening Remarks
Session delivered by abrdn
Fiduciary duty is more than just about return
ESG and climate aligned investing
Things do not happen, they are made to happen (John F Kennedy)
ESG through the lens of a professional trustee
Welcome & Chair's Opening Remarks
Latest developments from COP 26 in Glasgow. What does it mean for pensions?
Turning up the heat: climate change requirements for pension schemes
Keynote speech: Building ESG engagement in Pensions
Leveraging ESG metrics in total portfolio management
An in-depth look at TPR's consultation paper on TCFD reporting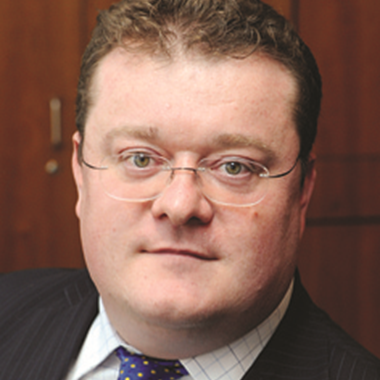 Pádraig Floyd
Money Journey Media
- Freelance Journalist
Pádraig Floyd is an award winning freelance journalist and writer, covering pensions, investment, wealth and personal finance matters.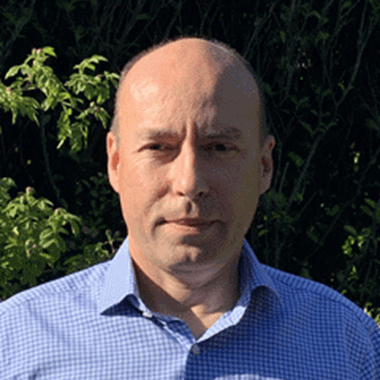 David Fogarty
Dalriada Trustees Limited
- Director
David is a Director of Dalriada Trustees Limited based in London. He is an experienced Accredited Professional Trustee and pensions actuary, whose focus over recent years has been on investment strategy and risk management.
Before joining Dalriada, David spent over 30 years at Mercer in a range of actuarial and investment roles, including leading the combined actuarial and investment business from 2017 to 2019.
David's great strength is his ability to discuss with decision makers the appropriateness of particular approaches in a non-technical way, drawing out the key virtues of a proposal and ensuring that any challenges are well understood. This means he can both drive solutions and challenge them.
In his role as a Professional Trustee, David is a passionate believer that trustee decisions need to be active, based on a full understanding of the approach, rather than on adviser recommendations that are approved without deliberation and challenge.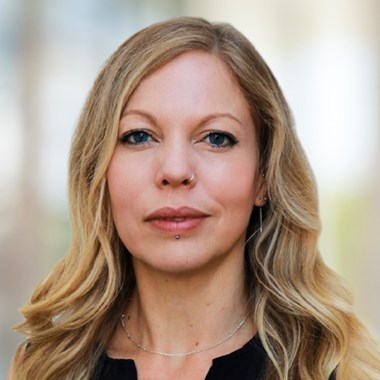 Amanda Latham
Barnett Waddingham Associate
- Policy and Strategy Lead
Amanda is responsible for the development and delivery of Barnett Waddingham's overall policy, strategy and specific business area policies in relation to strategic industry issues with a focus on sustainability, governance and consolidation (particularly in the pensions market). She previously worked for The Pensions Regulator in a number of policy and stakeholder roles and has led cross-disciplinary teams delivering significant changes to regulation and legislation. Amanda has also held specialised roles at the British Medical Association and the Environment Agency.
Amanda chairs the Stewardship workstream of the Investment Consultants Sustainability Working Group (ICSWG), a group of consulting firms aiming to support sustainability across the investment industry, and is a member of the Institute and Faculty of Actuaries Sustainability Board providing diversity of thought as a non-actuary.
She is also a charity trustee and is Vice Chair of trustees for Age UK West Sussex, Brighton & Hove where she contributes to the governance and oversight of a local charity providing safe and sustainable services to older people. Amanda holds an MSc in Public Policy and Management focusing on corporate governance and business ethics, pension fund governance and investment as well as undergraduate qualifications in Law, Sociology and Politics.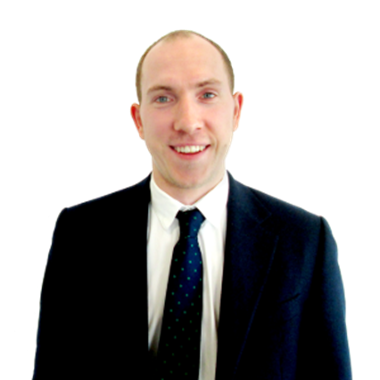 Callum Stewart
Hymans Robertson
- Senior Investment Consultant
Callum joined Hymans Robertson' Investment practice in 2015 and is a Fellow of the Institute and Faculty of Actuaries. He has more than eleven years' of pensions, actuarial and investment experience including the delivery of strategic investment advice. Callum is an FCA-regulated investment consultant responsible for some of our largest Master Trust and single-employer trust clients and is a member of the Governance Committee to our own pension plan.
Callum leads the responsible investment research and development within our DC team and is a member of our Responsible Investment and Climate Change working groups. More recently, Callum has been heavily involved in the development of our innovative 'member outcomes tracker'.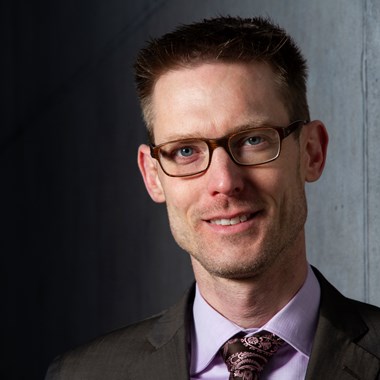 Manuel Adamini
BMO Global Asset Management
- Director, Responsible Investment (RI) Strategist
Manuel Adamini is an expert in institutional responsible investing, with a deep understanding of the climate crisis and related investment risks and opportunities. He is a frequent speaker and moderator at large high-level conferences as well as smaller roundtable working sessions. He regularly contributes to publications in international and Dutch media, both mainstream and specialised.
Presently, Manuel works as Director, Responsible Investment (RI) Strategist with BMO Global Asset Management (BMO GAM). His prime responsibility is to structurally embed RI-risk and return considerations into the fiduciary investment process, to unlock BMO GAM's RI-expertise for strategic investment advice for its clients, and to help position the firm as a thought leader.
From 2015 to early 2021, Manuel worked with the Climate Bonds Initiative (CBI), a London-based not-for-profit organization and international opinion leader with the mission to mobilise global capital for climate solutions. Manuel worked in various roles at CBI, lately as Head of Investor Engagement and Senior Advisor. He enhanced and expanded a global partnership model, bringing in core funding from corporate stakeholders, and engaged market players - focusing on investors - in green bonds markets.
From 2008 to 2015, Manuel served as Head of Responsible Investing at Dutch EUR 55bn asset manager ACTIAM. In a short period of time, Manuel brought his company international credibility as a RI leader, notwithstanding its limited size. Further, he served as a (pro bono) member of the Extractive Industries Transparency Initiative's (EITI) International Board, representing 90 investors globally worth USD19 trillion.
Earlier in his career, Manuel worked with Fortis, at the time a major international bank-assurance company. He initiated and implemented a climate strategy for carbon neutrality on a global scope, including business opportunities like carbon and green banking.
Manuel is a German citizen living in the Netherlands. He holds an MSc in Economics / International Management from Maastricht University, and also studied at Université de Montréal in Canada and at Aachen University in Germany. He is fluent in Dutch, German and English, and has a conversational proficiency in French.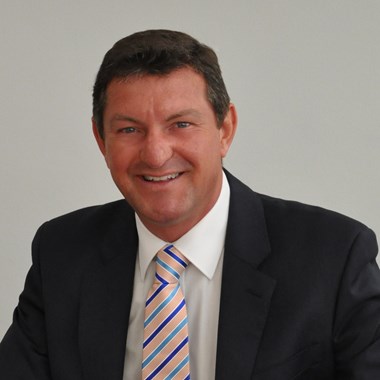 Ruston Smith
Tesco PLC Pension Scheme
- Chairman
Ruston has over 35 years of experience in the pension fund and investment industry.
He was the former Group Pensions, Insurable Risk and a People Director at Tesco and CEO of Tesco Pension Investment Ltd - FCA approved in-house investment manager.
Ruston is now the Chair of the Tesco Pension Fund (DB and DC) and Tesco Pension Investment Ltd, Non-Exec Chair of JP Morgan Asset Management (EMEA), Non-Exec Chair of Smart Pension Ltd, Non-Exec Chair of PTL Ltd, Non-Exec Chair of the Pensions Management Institute, Independent Trustee and Chair of the Funding and Investment Committee for the BAE Pension Fund, Governor of the PPI and Chair of GroceryAid.
Ruston is on the Bank of England, Treasury and FCA's Steering Group on Investment in Productive Finance and is also involved with other industry initiatives. He was Co-Chair of the DWP's 2017 Auto Enrolment Review Board, led the Simpler Annual Statement initiative launched in 2018, chaired the cross regulator and industry 'Standardised Assumptions Group', was on the Treasury's Patient Capital DC Steering Group. He's also a former Chair of the Pensions and Lifetime Savings Association.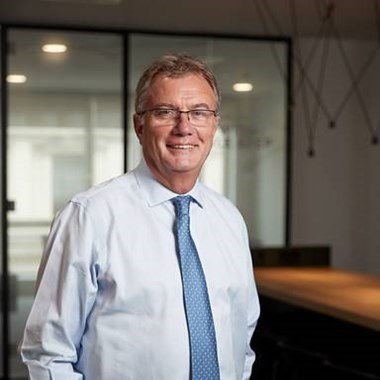 Rory Murphy
Merchant Navy Officers Pension Fund
- Chair of the Board of Trustees
Rory Murphy is one of the emerging figures in the pensions industry and is a well-known voice championing the improvement in quality standards and performance of pension trustees and the funds they represent.
As Chair of two maritime industry pension schemes, the MNOPF and the Ensign Retirement Plan, Rory is experienced in the challenges facing trustees with both DB and DC pension provision. During Rory's time at the MNOPF, the fund has bucked the trend of many UK pension schemes, seeing significant increases in funding through the innovative use of Fiduciary Management, buy-ins, buyouts, and longevity swaps. Rory is also championing the next generation of pension provision, leading the maritime industry's not-for-profit DC master trust, the Ensign Retirement Plan.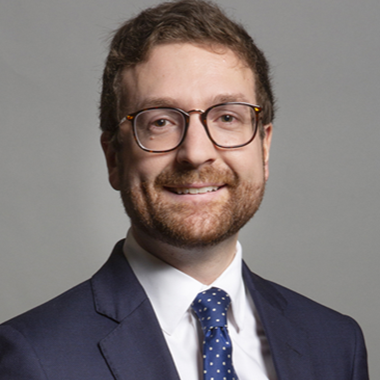 Alexander Stafford MP
Environmental, Social and Governance
- Chair of the APPG
Alexander Stafford is the Conservative MP for Rother Valley and Chair of the ACCPG for ESG. His election in December 2019 marked the first time the seat had been won by a non-Labour candidate since the constituency's creation in 1918. 
In Parliament, Alexander consistently champions the green recovery, having previously worked for both the World Wildlife Fund and Shell. As a member of the Business, Energy and Industrial Strategy Select Committee, chair of the APPG on ESG, vice-chair of the APPG on Hydrogen, and vice-chair of the APPG for Critical Minerals, he is a leading voice for the role of hydrogen, green finance, ESG, and critical minerals in Britain's drive to reach net-zero and to level up communities across the country.
As Chair of the APPG on ESG, Alexander hopes to help Britain stay ahead of the curve on the understanding, assessment, and implementation of ESG, by engaging with a group of cross-party politicians and British business leaders, to highlight the value of a holistic adoption of its principles.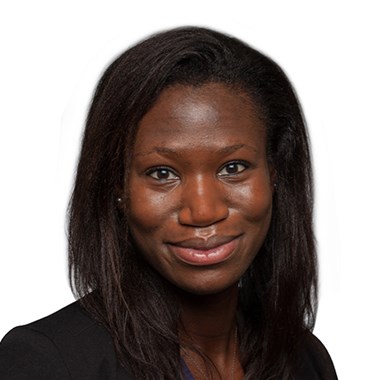 Frances Trousdell
Aberdeen Asset Management
- Sales Specialist, Quantitative Solutions EMEA
Incorporating considerations around ESG factors into investments has become one of the hottest topics for institutional investors in recent years. But how can DC schemes deliver on performance, sustainability and cost? In this session, Frances will look at the different options for DC schemes that best balance returns with avoiding the bad, improving the good and driving change for the better.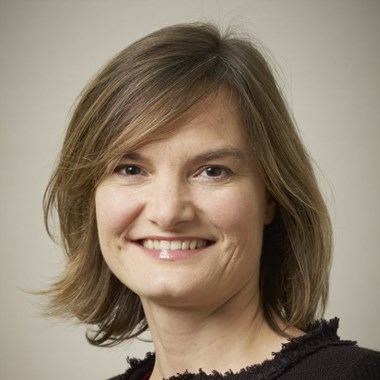 Jessica Fries
Accounting for Sustainability
- Executive Chairman
Jessica Fries is Executive Chairman of The Prince's Accounting for Sustainability Project (A4S), established by His Royal Highness The Prince of Wales in 2004. She has led A4S since 2008, working with the finance community to catalyze a shift to a sustainable economy, with a focus on practical actions and targeted interventions capable of achieving global change. While at A4S, Jessica has been responsible for establishing the International Integrated Reporting Council (IIRC), as well as A4S's CFO Leadership Network and capital markets programme. Previously, Jessica held a number of roles at PwC advising a wide range of companies, governments, investors and not-for-profit organizations.
Jessica has written extensively on ways to integrate sustainability into business and finance, and has been a member of a number of International, European and UK Government Committees, including the UK Treasury's Sustainability Reporting Steering Committee, the European Commission's Expert Group on Non-Financial Disclosure and the UN Sustainable Stock Exchange Advisory Group.  She is currently a member the IIRC Council, the Smith School Global Sustainable Finance Advisory Council, the UN Global Assessment Report Advisory Council and Vice Chair of the Global Reporting Initiative. Jessica is a chartered accountant, a fellow of the Royal Society of Arts, has an MSc in Economics from the London School of Economics and a BA in Economics from the University of Cambridge.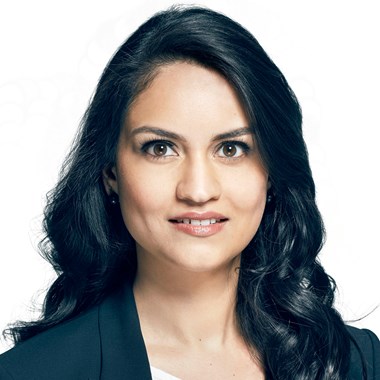 Jihan Diolosa, FIA
Russell Investments
- Head of Responsible Investing
Jihan is Head of Responsible Investing based in London. She has 20 years of industry experience providing strategic investment solutions to institutional clients across Europe, the Middle East and Africa (EMEA) advising clients in the areas of governance, investment strategy and the design of growth and hedging portfolios.
Jihan joined Russell Investments in 2008, and in March 2020 she was appointed Head of Responsible Investing. In this role, Jihan helps clients achieve their responsible investing goals, whilst integrating Russell Investments' approach to ESG across the investment process.
At the company level, Jihan helps ensure our corporate governance and sustainability efforts are reflected in our business strategy. She chairs Russell Investments' Global Responsible Investing Steering Committee working alongside the Head of EMEA and our Global CIO who are the firm's co-executive sponsors for this initiative. 
The group's key purpose is to facilitate and maintain the ability of Russell Investments to provide a world-class and harmonised approach to responsible investing solutions and sustainability, with a clear focus on creating investment value.
Jihan is a passionate champion of diversity and inclusion (D&I) and is a member of Russell Investments' global D&I council which is responsible for driving a culture of inclusion to meet the firm's diversity goals. She is also a steering group member of the finance industry's Diversity Project.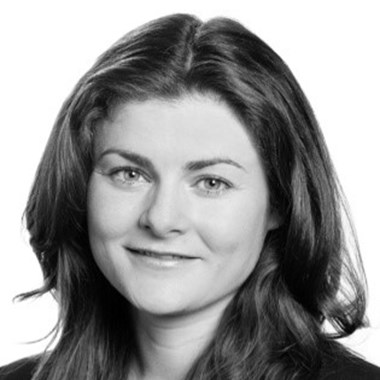 Emily Steinbarth
Russell Investments
- Senior Quantitative Research Analyst
Emily Steinbarth is a quantitative research analyst at Russell Investments focusing on the research and development of the firm's Direct Investment equity strategies. In this role, Emily is involved in the continual development of global quantitative equity portfolios with a focus on ESG and decarbonisation strategies. Most recently, these projects have involved leading the research to convert Russell Investments' existing low carbon strategies to an enhancement, Decarbonisation 2.0, as well as building proprietary company-level ESG scores. Emily is a member of the ESG Knowledge Specialists (EKS) team at Russell Investments.
Emily joined Russell Investments in January 2016. Prior to her current role, she worked as a research analyst for a cross-asset systematic hedge fund where she was part of the team developing quantitative trading strategies. In addition to this role she has worked on the Quantitative Risk Management team for a macro hedge fund advisor. Prior to joining Russell Investments, Emily was located in Los Angeles where she completed her Masters in Financial Engineering and Masters in Economics at UCLA.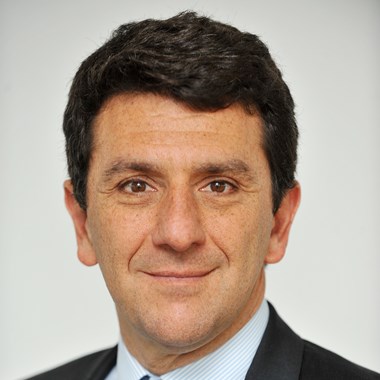 Julien Halfon
BNP Paribas Asset Management
- Head of Pension and Corporate Solutions
Julien S. Halfon is Head of Pension & Corporate Solutions within BNP Paribas Asset Management's Multi-Asset, Quantitative & Solutions investment group (MAQS). Based in London, Julien is responsible for constructing customised solutions for institutional clients, including balance sheet management, multi asset solutions and overlays.
Julien has extensive financial industry experience, gained within asset management, investment banking and investment consulting. He joins from Mercer, where he was a Senior Consultant in the Structured Solutions Group. Previous roles include Head of UK & European Coverage at P-Solve, Head of European Solutions at Lazard, Senior Consultant at Hewitt, Bacon & Woodrow and Senior Associate within European Pensions & Insurance Strategy at Goldman Sachs. He began his career as an economist at the French Finance Ministry, before working for the European Commission.
Julien holds a Masters in Banking, Finance & Insurance and a Masters in International Economics & Finance, both from Paris Dauphine University, an MBA from Wharton School at the University of Pennsylvania and an MA from the School of Advanced International Studies at Johns Hopkins University.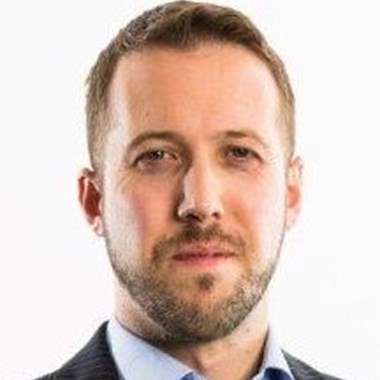 Alex Darsley
The Pensions Regulator
- Pensions Actuary
Alex Darsley is an actuary in TPR's Regulatory Policy, Analysis and Advice team. He has a special interest in climate change and sustainability issues for pension schemes and is currently helping to develop TPR's policy approach. 
He also sits on the IFoA working party on Biodiversity and Natural Capital risks. Prior to joining TPR, Alex worked in consulting for 13 years at Willis Towers Watson and Hymans Robertson, advising Trustees and sponsors of pension schemes on a range of matters.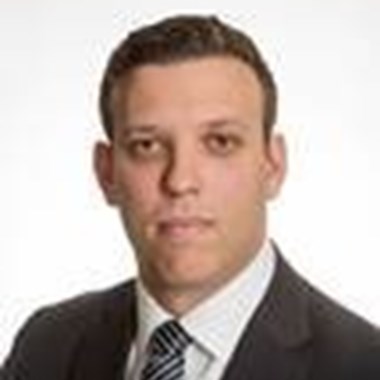 Simon Borhan
Linklaters
- Pensions Managing Associate
Simon is a Managing Associate in Linklaters pensions practice. Simon advises on all areas of pensions law including all aspects of pension scheme regulation and compliance, de-risking and liability management, investment and funding matters, disputes and corporate transactions and restructurings.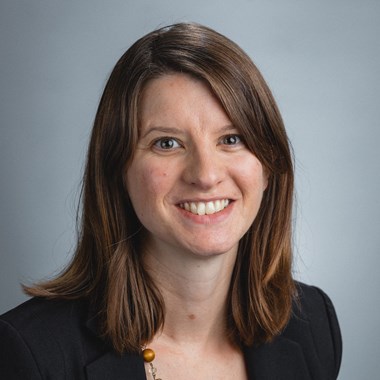 Vanessa Hodge
Mercer
- UK Sustainability Integration Lead
Vanessa is a Principal within Mercer's investment consulting business and is a qualified actuary. She advises clients on a wide range of issues including investment strategy, manager selection and performance monitoring. Vanessa is Mercer UK's ESG Integration Lead, developing Mercer's delivery of responsible advice to our investment clients.
Vanessa has over eighteen years of experience within the pensions and investment industry. Prior to joining the investment consulting business in 2007, she worked as an actuarial assistant in Mercer's retirement business.
Vanessa is the Chair of the Investment Committee for the Association of Consulting Actuaries.
Vanessa was the Technical Lead in Mercer's 2015 report, 'Investing in a time of climate change' and has specific focus on sustainability and responsible investment.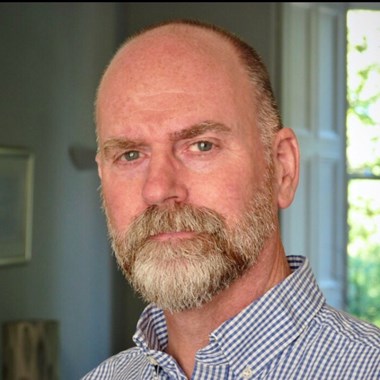 Brian Henderson
Mercer
- Director of Consulting
Brian has over 25 years consulting experience as lead advisor to some of the largest UK Pension Schemes and Employers. Known for developing innovative and award winning wealth solutions. Regularly speaks at conferences and quoted in the press.
Before joining Mercer in 2008, Brian was a Senior Investment Consultant within the Investment Practice of Hymans Robertson LLP. Prior to that, an executive director of The WM Company, the specialist performance measurement firm latterly owned by Deutsche Bank.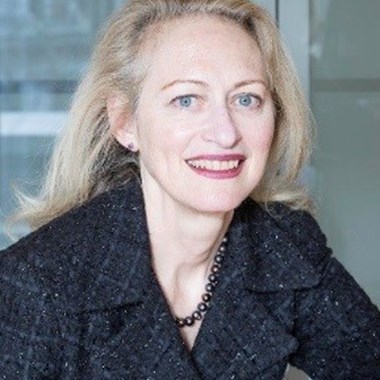 Ida Levine
Impact Investment
- Board Director and Lead Expert on Policy
Ida Levine is a principal with Two Rivers Associates Ltd, consulting on policy, strategy and governance. She is also on the Board of the UK Impact Investing Institute and serves as Lead Expert on Policy and Regulation.
Previously Ida was Board Director, Senior Vice President and Senior Counsel for the Capital Group/American Funds (CG), and also founded its European Public Policy function.
Before CG, Ida was European Counsel for JP Morgan Investment Management.
Prior to this, she was a Partner at the international law firm Jones Day (London and New York) specialising in Corporate, M&A and International Securities Law.
Ida is a founding Board Director of the UK Investor Forum. She also sits on the Financial Markets Law Committee (FMLC), Advisory Board of the UCLA Institute for Carbon Management and is Chair of the International Securities Regulation Committee of the International Law Association.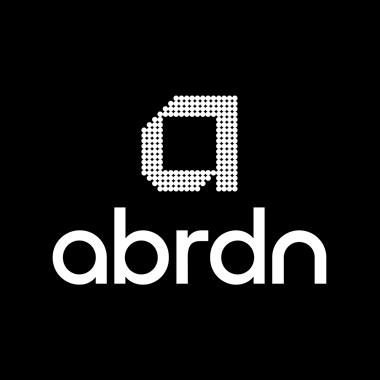 abrdn
We invest to help our clients create more
More opportunity. More potential. More impact. We offer investment expertise across all key asset classes, regions and markets so that our clients can capture investment potential wherever it arises.
By combining market and economic insight with technology and diverse perspectives, we look for optimal ways to help investors navigate the future and reach their financial goals.
And by putting environmental, social and governance (ESG) considerations at the heart of our process, we seek to find the most sustainable investment opportunities globally. By ensuring the assets we invest in are ready for and resilient to a world in transition, we act as guardians of our clients' assets.
Operating in over 30 locations worldwide*
Keeping us close to our clients and ensuring first-hand insight into companies, industries and markets.
Managing £465.3bn in assets for our clients*
On behalf of individuals, governments, pension funds, insurers, companies, charities and foundations across 80 countries.*
Focus on fundamental research
The combination of our research, thematic thinking, ESG best practice and extensive on-the-ground analysis helps us find the most sustainable future-fit investment opportunities globally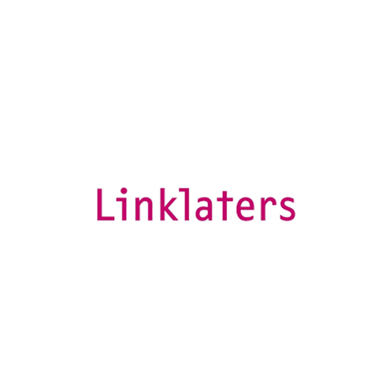 Liklaters LLP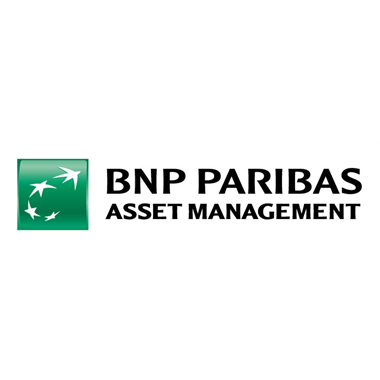 BNP Paribas Asset Management
BNP Paribas Asset Management ('BNPP AM') is the investment arm of BNP Paribas, a leading banking group in Europe with international reach. BNPP AM aims to generate long-term sustainable investment returns for its clients, based on a unique sustainability-driven philosophy. BNPP AM's investment capabilities are focused around five key strategies: High Conviction Strategies, Private Debt & Real Assets, Multi-Asset, Quantitative & Solutions (MAQS), Emerging markets and Liquidity Solutions, with investment processes incorporating quantitative and fundamental analysis. Sustainability is embedded within BNPP AM's strategy and investment decision-making. Among the leaders in thematic investment in Europe, BNPP AM contributes to the energy transition, environmental sustainability and the promotion of equality and inclusive growth. BNPP AM currently manages EUR 489 billion of assets (EUR 625 billion of assets under management and advisory) and benefits from the expertise of around 500 investment professionals and over 400 client servicing specialists, serving individual, corporate and institutional clients in 69 countries.
Source: BNPP AM, as at 30 June 2021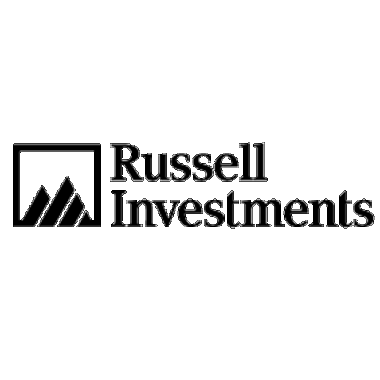 Russell Investments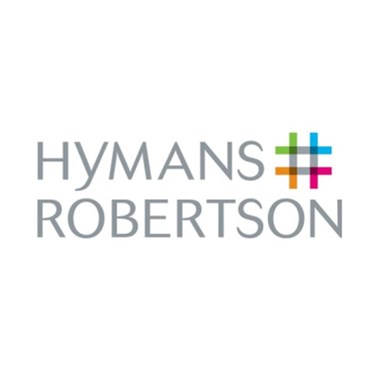 Hymans Robertson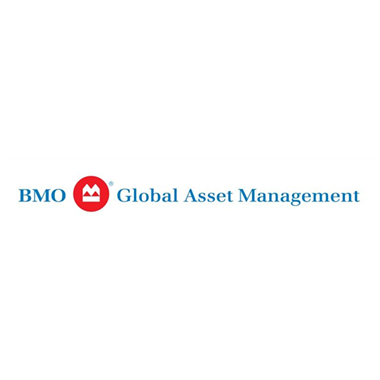 BMO Global Asset Management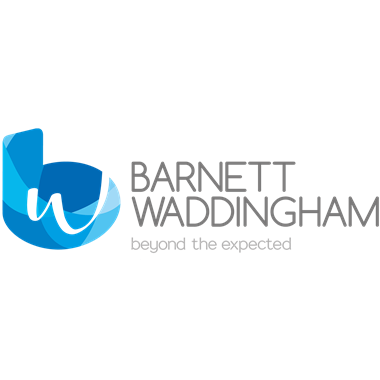 Barnett Waddingham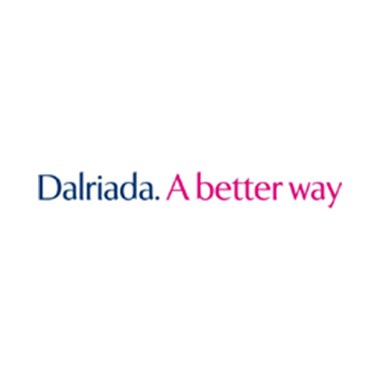 Dalriada Trustees Limited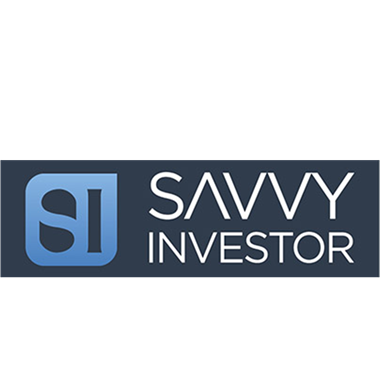 Savvy Investor
Savvy Investor is a world-leading content hub for the pensions and investment industry, curating the world's best investment articles and white papers, and displaying them according to the unique professional interests of each member.
Our site is divided into over 50 investment topics, with sections on UK Pension Funds, DB & DC Pensions, Pensions Administration and more.
Visit www.savvyinvestor.net today to gain free access to a library of over 10,000 white papers, and to network with our 53,000 members.