ESG Seminar
19 November 2020
|
20 November 2020
Free
ESG seminar
ESG has been a hot topic for pension schemes in recent years and its profile has been further accelerated by the current crisis. We know that ESG is of great interest to a large number of our members and this seminar is an opportunity for the PMI to cover an important topic outside of our normal event schedule. The insight and knowledge shared by our top ESG speakers will highlight the latest developments in this topical and fast-moving area and we look forward to creating a platform for in-depth and constructive discussions.
Fees

free for members and non-members

Online

BrightTALK

5.25 hours

of CPD

16

speakers
Topics of discussion:
Integrating ESG into DC defaults
Divesting from fossil fuels: how can trustees make a difference?
Lessons learned
Securities lending best practice and meeting the expectations of the 2020 UK Stewardship Code
ESG and barriers to future engagement
Panel Discussion: ESG is in post-Covid economy
Fiduciary duties and ESG
ESG metrics to use to help select fund managers. How schemes with relatively small investments can make a difference?
Who should attend:
Pension scheme managers
Trustees
Administrators
Policy advisers
Consultants 
Lawyers
Corporate IFAs
Investment managers 
Actuaries
Communication professionals
Scheme secretaries
Financial directors 
HR representatives
The venue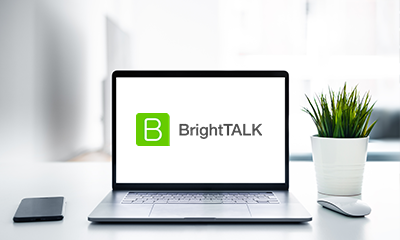 Panel discussion: Divesting from fossil fuels. How can trustees make a difference?
Implementation statements
Securities lending best practice and meeting the expectations of the 2020 UK Stewardship Code
ESG and barriers to further engagement
Integrating ESG into DC defaults
Hear from the experts
Speakers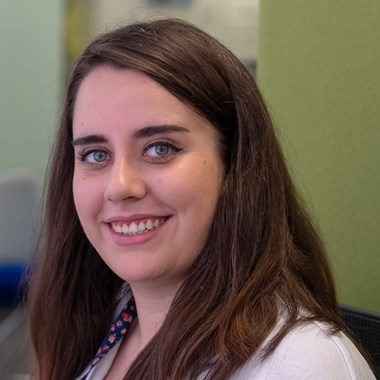 Lauren Wilkinson
Pensions Policy Institute
- Senior Policy Researcher
Lauren is a Senior Policy Researcher at the Pensions Policy Institute, having joined as a Policy Researcher in September 2016. During her time at the PPI, Lauren has produced research on a range of topics, including Defined Benefit, consumer engagement, pension freedoms and Collective Defined Contribution. Alongside producing and presenting research, Lauren also delivers training as part of PPI's Knowledge Sharing Seminars, providing an introduction to the pensions landscape for new members of the industry. Prior to joining the PPI, Lauren studied Politics and Philosophy at the University of Glasgow, followed by a Masters in Public Administration and Public Policy at the University of York.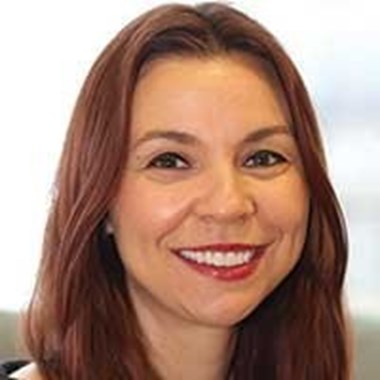 Adrienn Sarandi
Janus Henderson Investors
- Director of Fixed Income ESG
Adrienn Sarandi is Director of Fixed Income ESG and Client Portfolio Manager at Janus Henderson Investors, positions she has held since 2020 and 2018, respectively. Prior to joining the firm, Adrienn was a fixed income investment director at Schroders, London, where she covered active credit and other fixed-income solutions. Before that, she was a fixed income product specialist at Legal & General Investment Management, London, a fixed-income investment analyst at Colonial First State GAM, Sydney, and a senior associate at PIMCO Europe Ltd. She started her career in 1999 in investment banking, working in research roles at ABN Amro Bank and Merrill Lynch.
Adrienn received her MSc in economics from the University of London, Birkbeck College. She has 21 years of financial industry experience.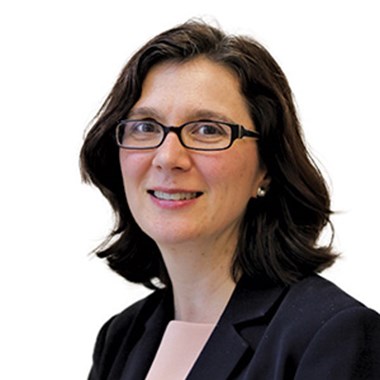 Vicki Bakhshi
BMO Global Asset Management
- Director, Responsible Investment
Vicki is a responsible investment specialist at BMO Global Asset Management. Her focus is on advising the firm on climate change and impact investing strategies. She also engages with investee companies in the utilities sector, encouraging best practice in sustainability and governance issues. Prior to working at BMO, she spent five years in the UK government, including as Prime Minister Tony Blair's policy adviser on climate change, and as a senior member of the team responsible for the Stern Review on the Economics of Climate Change.
She spent three years at the Financial Times as a leader writer, and two years as an economist at the Bank of England. Vicki chairs the UKSIF Policy Committee, and co-chairs the climate scenarios working group of the Institutional Investors Group on Climate Change. She holds an MSc in Economics from Warwick University and a BA in Philosophy, Politics and Economics from Oxford University.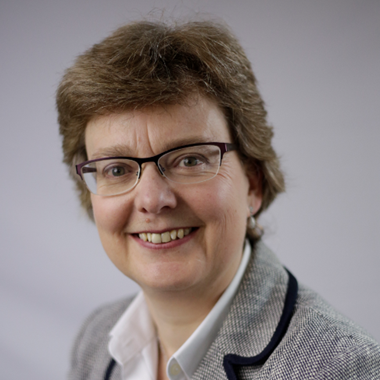 Joanne Etherton
ClientEarth
- Climate Finance Lead
Joanne Etherton joined our London office in November 2017 after a career in private practice spanning over 29 years. Joanne leads the climate finance project, and her work focuses on developing and implementing legal strategies to drive improved disclosure and management of climate-related financial risks by corporates, and greater integration of such risks into the investment decisions of institutional investors (including pension trustees) and other public and private financial institutions.
Prior to joining ClientEarth, Joanne was a pensions partner in the London office of international law firm, Weil Gotshal & Manges LLP, having previously trained and practised pensions law at Clifford Chance LLP.
She is qualified as a solicitor in England and Wales and a Fellow of the Pensions Management Institute, holds a law degree (LLB) from the University Of Warwick and a diploma in International Employee Benefits (DipIEB) from the Pensions Management Institute.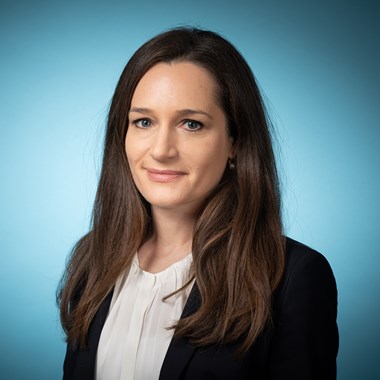 Blanca König, CFA
Insight Investment
- Client Director, Client Solutions Group
Blanca joined Insight in December 2018 as a Client Director. Prior to Insight, Blanca spent three years at DWS, latterly as the Head of Index Investment Specialists, where she also oversaw the structuring of the fixed income ETF range. She started her career in financial services at BlackRock (formerly BGI) in 2003 in business development.
She went on to hold various roles including Fixed Income Investment Specialist and Senior Sales Strategist. Blanca graduated from Berufsakademie Berlin, Germany, with a Diplom Betriebswirt (BA equivalent) in Business Administration and Finance. She is also a CFA charterholder.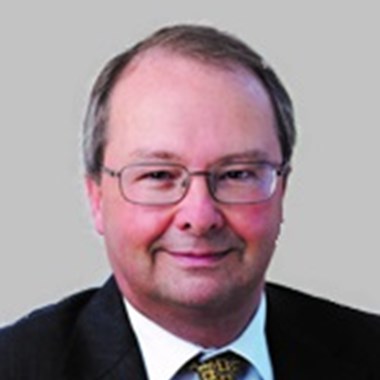 Andrew Cheseldine
Capital Cranfield
- Professional Trustee
Andy joined Capital Cranfield Trustees in 2017.  He is Chair or Trustee at a number of pension schemes ranging from small DB schemes to a 700k member Master Trust.
Before that, Andy acted as adviser to trustees and employers at Watson Wyatt, Hewitt Bacon & Woodrow and latterly as a partner at LCP.
Andy has a long record of advising on regulatory, governance, change management, investment (particularly asset security), provider selection and communication issues.  He sits on PASA's DC Governance Group and the Asset Security in DC Working Group.
He was elected to the DC Council of the PLSA in 2013 and re-elected in 2016 till its winding up in 2018: he now sits on its PQM Standards Committee.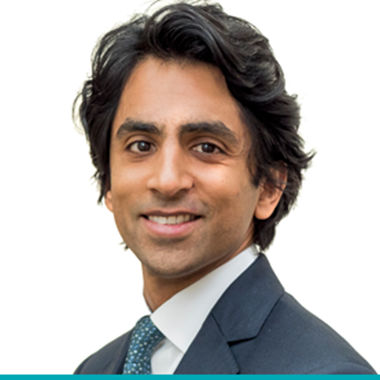 Pavan Bhardwaj
Ross Trustees
- Chair, Trustee Director
Pavan is a Trustee Director and investment lead at Ross Trustees.
Pavan is an experienced financial markets professional with a background in investment banking. He has over ten years' investment experience across a range of markets and brings a strong understanding of valuation, portfolio management and risk mitigation across asset classes.
Pavan spent much of his career at BNP Paribas and ING, having previously completed internships with Linklaters and Goldman Sachs.
Pavan acts as a professional trustee on a number of schemes. His investment background means that he is able to provide a rigorous analysis of scheme investment strategy and covenant in the context of recent market developments, as well as work with boards to interpret asset/liability modelling.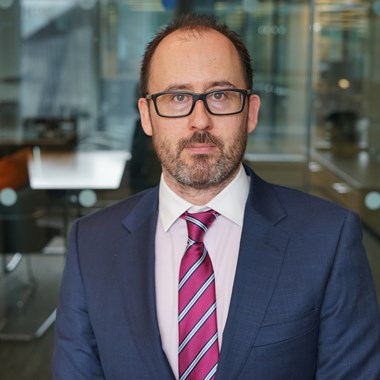 Oliver Madden
IHS Markit
- Director, Securities Lending
Oliver leads EMEA Sales for IHS Markit's independent securities lending programme management and governance solutions for asset managers and asset owners.
Prior to joining IHS Markit in March 2020, Oliver spent 14 years at RBC Investor & Treasury Services in a variety of roles including leading their Technical Sales and Operations Business Management functions for securities lending, foreign exchange and cash management.
Oliver is also UK President of the ACI Financial Markets Association, a global trade association that promotes best practice and ethical conduct in the FX and money markets.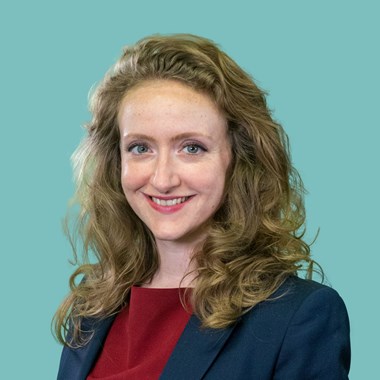 Caroline Escott
RPMI
- Senior Investment Manager
Caroline is a Senior Investment Manager and leads our active ownership work globally.
Caroline joined RPMI Railpen in September 2020, having previously been in charge of the investment, stewardship and collective engagement programme at the Pensions and Lifetime Savings Association (PLSA). Prior to this, she was Head of Public Policy at the UK Sustainable Investment and Finance Association (UKSIF).
She is a trustee at the Standard Life Master Trust, winner of Investment Week's "Investment Woman of the Year 2019" award and was one of Financial News' 2020 "Top 25 Rising Stars of Asset Management in Europe".
She has a Master's degree (with Distinction) in International Political Economy from the London School of Economics, where she graduated top of her year, and holds the Investment Management Certificate (IMC).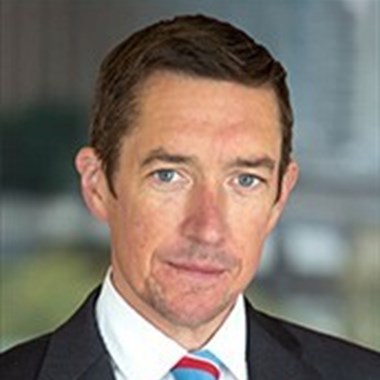 Paul Williams
Baker McKenzie
- Senior Associate, Pensions
Paul is a Senior Associate in the Pensions Department who has extensive practice experience in both the UK and South Africa. His client base comprises both pension trustees and employers of pension plans. 
Paul's practice encompasses all pensions-related legal issues, but his particular interests are in the consolidation of the industry (he recently advised on, and drafted the legal documentation of, a novel multi-employer DB pension plan) and sustainable investment by pension funds (where he is currently involved in multiple ESG initiatives). 
He speaks regularly at seminars and conferences and is a former President of the Pension Lawyers Association of South Africa and member of the Legal & Technical Committee of the Institute of Retirement Funds Africa.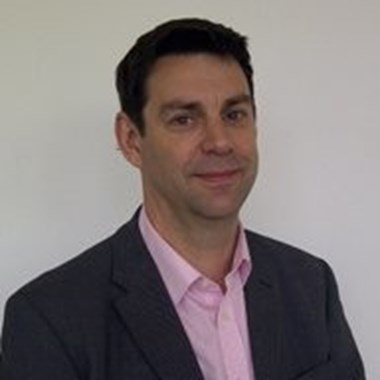 Mark Gull
Pension Insurance Corporation
- Head of Fixed Income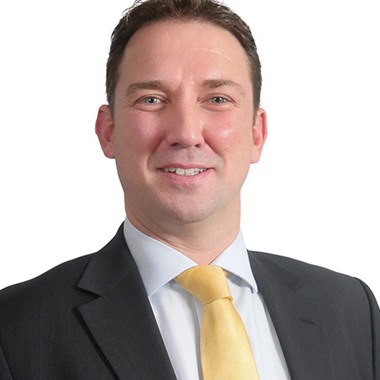 Mark Foster
Aberdeen Standard Investments
- Global Head of Pensions Solutions
Mark leads the Pension Solutions team where he is globally responsible for driving innovation and product strategy across LDI, CDI and looking to identify opportunities across regions and client types. Mark joined Aberdeen Standard Investments in early 2011 and is leading the continued development of our Liability Aware investment capability. He began his career at Aegon and was involved in advising pension schemes on a range of investment and actuarial issues. Mark then moved to Mercer's Edinburgh office where he was a senior investment consultant. He was also part of their UK Strategy team, Financial Strategy Group and was leader of the Edinburgh team for his last two years. Mark has 20 years' experience in the industry and 9 years' experience at Aberdeen Standard Investments.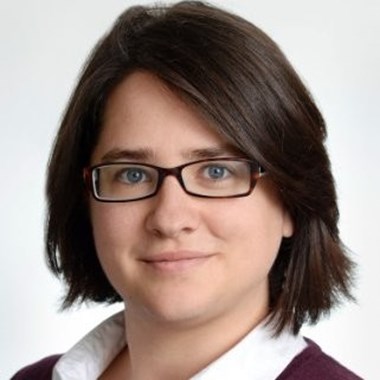 Jen Sisson
The Financial Reporting Council
- Deputy Director of Stakeholder Engagement and Corporate Affairs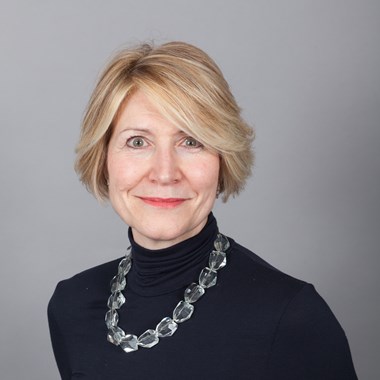 Lesley Alexander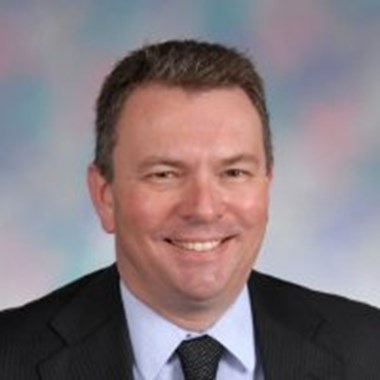 Tim Middleton
PMI
- Director of Policy and External Affairs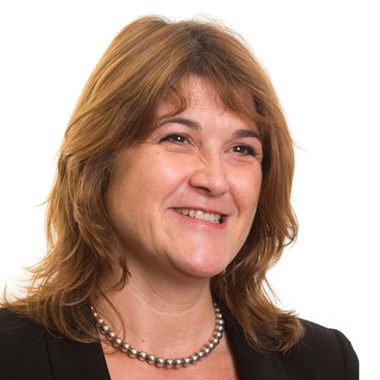 Sara Cook
Thank you to our sponsors and participating organisations for their continued support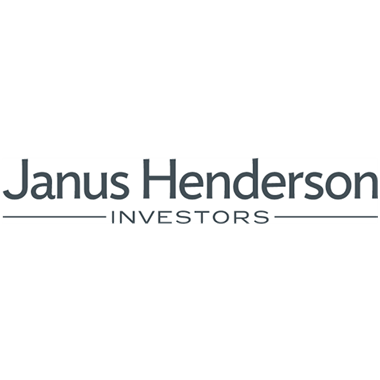 Janus Henderson Investors
Janus Henderson Investors exists to help clients achieve their long-term financial goals. Formed in 2017 from the merger between Janus Capital Group and Henderson Global Investors, we are committed to adding value through active management. For us, active is more than our investment approach – it is the way we translate ideas into action, how we communicate our views and the partnerships we build in order to create the best outcomes for clients. At Janus Henderson, we believe in the sharing of expert insight for better investment and business decisions. We call this ethos Knowledge. Shared. It is reflected in the flow of ideas between our investment professionals, how we work with clients to understand their requirements, and in our commitment to making our expertise and insights widely available. What is Knowledge. Shared?
• Timely and relevant expert insight – shared internally between investment teams and externally with clients for well-informed investment and business decisions.
• An ongoing dialogue – we listen to client needs, and make our expertise and solutions available to help achieve success. • Openness and transparency – when explaining how we think, invest, and translate our insight into portfolio positioning.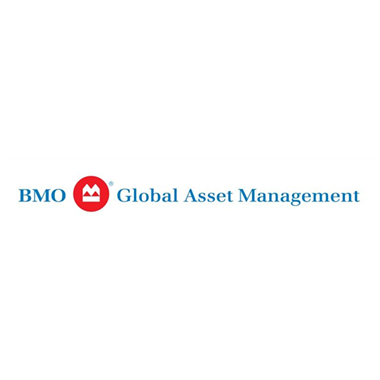 BMO Global Asset Management
At BMO Global Asset Management, we believe that our role is to successfully connect our clients with the outcomes they want to achieve.
In a complex and interconnected world, identifying the right investments can be a daunting task.
Whatever your reasons for investing, an awareness of the wider world and the interconnections between economies and markets is essential to achieving your end goal.
At BMO Global Asset Management, our aim is to bring this broader perspective into focus. Through 20+ offices in 14 countries we can get closer to you, listen and understand your needs.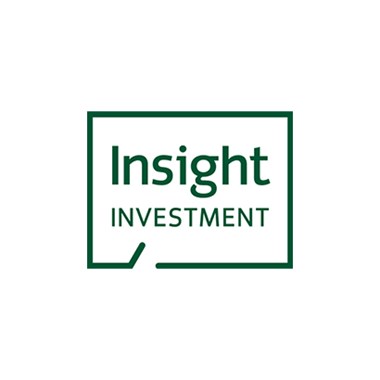 Insight Investment
Insight Investment is a global investment manager committed to a single goal: partnering with our clients to help them achieve their objectives with the greatest certainty. To serve this goal, our investment platform focuses on risk-management solutions, including liability-driven investing (LDI) and currency risk management; a full spectrum fixed income capability; and a range of multi-asset and absolute return strategies.
We partner with our clients from offices in London, Frankfurt, New York, Sydney and Tokyo. We take responsible investment seriously. Insight was a founding signatory to the Principles for Responsible Investment (PRI) and we have been successfully integrating environmental, social and governance (ESG) considerations into our decision-making processes for over a decade.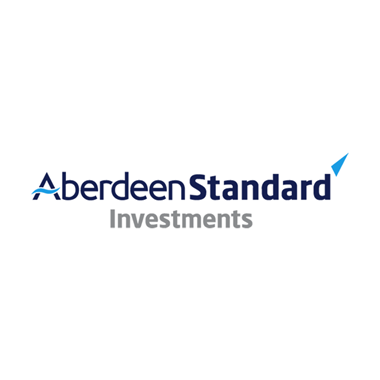 Aberdeen Standard Investments
Aberdeen Standard Investments is dedicated to helping investors around the world reach their desired investment goals and broaden their financial horizons.
We seek to provide world-class investment expertise across a breadth of markets and asset classes. Our full range of solutions span equities, multi-asset, fixed income, liquidity, sovereign wealth funds, real estate and private markets. Coupled with a range of investment approaches, from quantitatively-managed 'smart beta' to highly active alpha-seeking strategies, we transform new investment ideas into practical investment products designed to deliver real value for money to investors.
We have one of the world's largest teams of investment professionals with approximately 1,000 portfolio managers, analysts and product, risk and trading specialists located globally ensuring close proximity to our clients and the markets in which we invest. In addition, we have 500 client specialists working closely with investors and professional advisors to understand their goals and deliver innovative, world class investment solutions. Today, we manage £525.7 bn (€587.6bn bn/US$669.1 bn) of assets on behalf of governments, pension funds, insurers, companies, charities, foundations and individuals across 80 countries (as at 30 June 2019). The largest active asset manager in the UK, we are also one of the top five asset managers headquartered in Europe and one of the biggest active asset managers worldwide not owned by a bank.

As a responsible global investor, we leverage our scale and market leadership to raise standards in both the companies and industries in which we invest, and drive best practice across the asset management industry.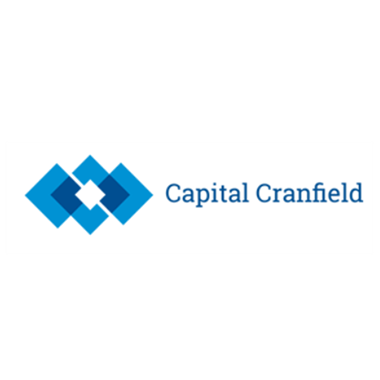 Capital Cranfield
apital Cranfield Trustees provides professional independent trustee services to occupational pension schemes. Established in 1992, we bring experience, judgement and the relevant skills that ensure fairness, efficiency and good governance.
The company is wholly owned by its Directors, all of whom are actively involved with clients. Pension schemes throughout the UK are serviced from our offices in London, Nottingham and Edinburgh. To maintain the highest professional and ethical standards we guarantee our total independence by precluding the company or its subsidiaries from offering any services other than trusteeship.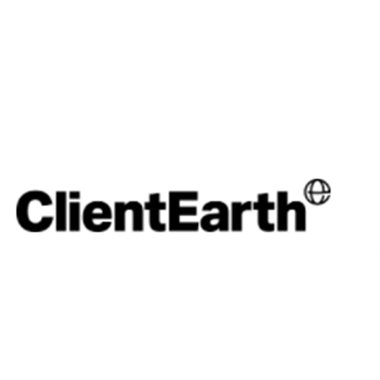 Client Earth
Client Earth is a non-profit using the power of the law to bring about end-to-end systemic change: informing, implementing and enforcing the law, drafting and advising decision-makers on policy, building legal expertise, and ensuring citizens' access to the laws that defend them.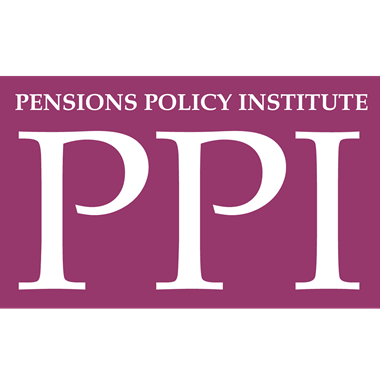 Pension Policy Institute
The PPI is an educational, independent research organisation with a charitable objective to inform the policy debate on pensions and retirement income provision. The PPI's aim is to improve information and understanding about pensions and retirement provision through research and analysis, discussion and publication. It does not lobby for any particular issue or reform solution but works to make the pensions and retirement policy debate better informed.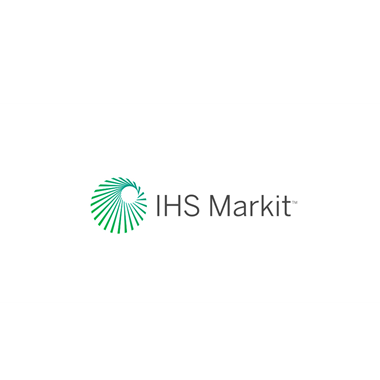 IHS Markit
We bring together the deepest intelligence across the widest set of capital-intensive industries and markets. By connecting data across variables, our analysts and industry specialists present our customers with a richer, highly integrated view of their world.
That is the benefit of The New Intelligence. We're able to isolate cause and effect, risk and opportunity in new ways that empower our customers to make well-informed decisions with greater confidence.
IHS Markit is a dynamic team that includes more than 5,000 analysts, data scientists, financial experts and industry specialists. Our global information expertise spans numerous industries, including leading positions in finance, energy and transportation.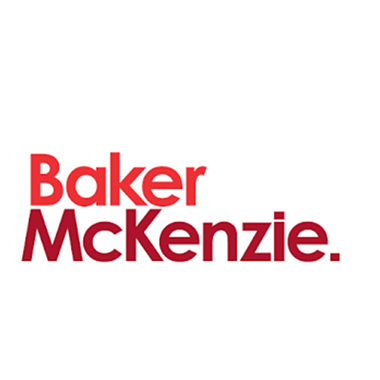 Baker McKenzie
Helping clients overcome the challenges of competing in the global economy through a new type of thinking and a different mindset. We understand that in a rapidly changing legal market, clients have new expectations, constantly evolving choices and operate in an environment of heightened reputational and commercial risk.
Our strength is our ability to solve complex legal problems by collaborating across borders and practice areas, using transformative technology and dealing with people with empathy.
We are The New Lawyers.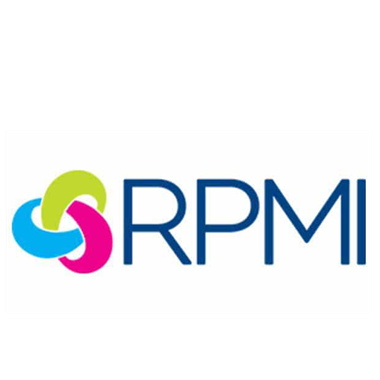 RPMI
RPMI is an award-winning pensions administrator, dedicated to delivering consistently high levels of service to all of our clients. We provide bespoke administration solutions, exceptional support services and unique technological innovation, delivering true client care.
Pensions administration is at the heart of what we do and we are experts in managing defined benefit, defined contribution, CARE and hybrid schemes as well as additional voluntary contribution (AVC) arrangements.
With over 45 years experience in our field, we can be relied upon to meet and exceed your needs, providing innovative solutions to your requirements, working with you at all stages throughout the process.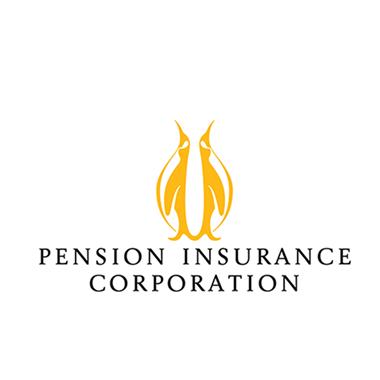 Pension Insurance Corporation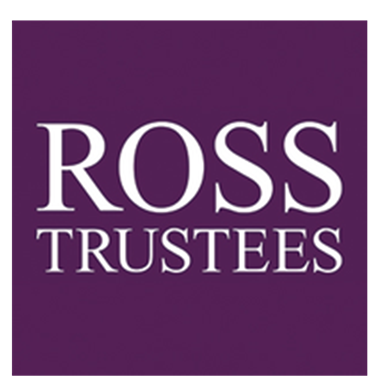 Ross Trustees