London Regional Group: Summer Garden Party Charity Quiz
24 June 2020
|
17:30 - 18.45
£5.80
The first ever PMI London Summer Garden Party online Charity Quiz!
BOOK NOW
"It's summertime and even if the living is not easy" – PMI London wants to give you a chance to have a get together and raise some money for a selected charity.
In the Coronavirus crisis patients with spinal injuries need a safe garden sanctuary away from the ward to seek the calm of nature more than ever before. Patients are facing increasing social isolation as visits are being limited. So come and join in!
The £5 entry fee (PLUS ADMIN) per person will be straight to Horatio's Garden in Stanmore, home of the London Spinal Cord Injury Centre. We also encourage firms and individuals to donate directly here.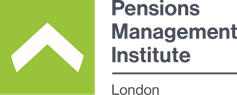 Regional Group

London

Online

Zoom

£5.80

Members and non-members
Topics of discussion:
Pub quiz!  This time it's on Zoom and you all go head-to-head. I hope as many of the November pub quiz contestants and others will be on the call. With the combined skills akin to Ibiza DJ meets John Humphrys, Mark Jenkins of CMS will play his Zoom quiz set on Wednesday 24 June 17:30 - 18:30 for a dazzling hour of garden-themed fun with words, photos and sounds.
You'll get to learn basic and obscure fun facts and share a fast-moving hour social from across the London region. And there are bragging rights to be won and the odd prize or two. We are also looking at how people can play as a virtual team which we can explain once you've signed up!
Who should attend:
This event is open to members and non-members. For those who cannot make the time please pay your fiver and try and win a prize for best photo by sending your photo of a garden, plant or life of nature outside that captures you in this unique June 2020 ABurden@pipg.co.uk