PMI Investment Forum 2021
21 April 2021
|
22 April 2021
Free
PMI Investment Forum 2021
As the UK vaccine rollout accelerates and a roadmap out of lockdown moves from stage to stage, it's timely to explore what the current investment landscape for pension schemes looks like. We will hear from trustees, asset managers, economists and pensions consultants on their take on the current climate and how to prepare for the next stage of the pandemic.
This two-day virtual conference will cover the introduction of the Pension Schemes Act 2021 and what that means for ESG and investing more broadly. Our speakers will also examine the economic and social outlook for the coming year to guide trustee boards in how they should be approaching their investment targets.
Fees

free for members and non-members

15

speakers

Online

BrightTALK

6 hours

of CPD
Topics of discussion:
Pension Schemes Act 2021 and what that means for ESG and pensions fund investment
Effect of COVID-19 on pension scheme investment strategies
Gold, more than just a safe haven
Trustee boards and concerns about ESG, sustainability and fiduciary management
Other trends and events affecting UK investors and markets
Who should attend:
Chief investment officers
Investment board members
Pension and finance managers
Advisors to pension schemes
Professional and lay trustees, engaging with investment decisions
The venue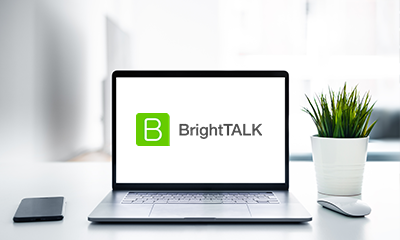 Economic and investment outlook for 2021
Gold, more than just a safe haven
To buy-in or not to buy-in?
What's on your trustee investment agenda?
How to integrate sustainability into a portfolio
Bulk annuities: an investment decision?
CDC schemes what does the investment portfolio look like?
Speakers
Hear from the experts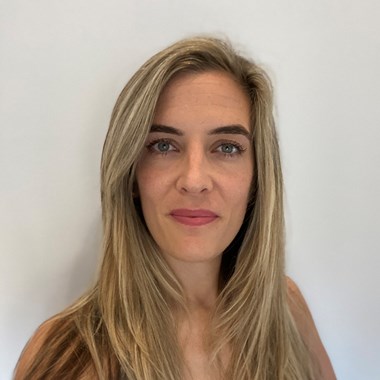 Claire Lincoln
World Gold Council
- Head of Sales EMEA
Claire joined The World Gold Council in 2020 to head up distribution relationships across Europe. She has spent 14 years working in front office sales roles within financial services firms including Bloomberg, Credit Suisse and most recently The Bank of New York Mellon in London.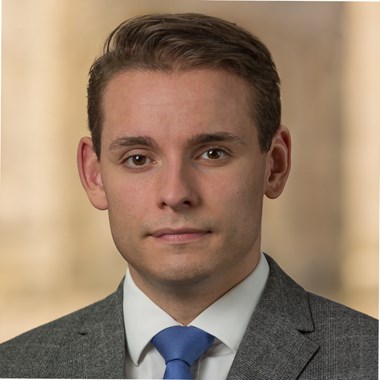 Sebastian Culpan-Scott
Savvy Investor
- Editorial Director
Sebastian Culpan-Scott is Editorial Director at Savvy Investor, a world-leading content hub for institutional investors.
Sebastian is a Chartered Member of the Chartered Institute for Securities & Investment. Prior to joining Savvy in 2020, Sebastian previously worked as an Investment Manager at Sanlam Wealth and Investec Wealth & Investment.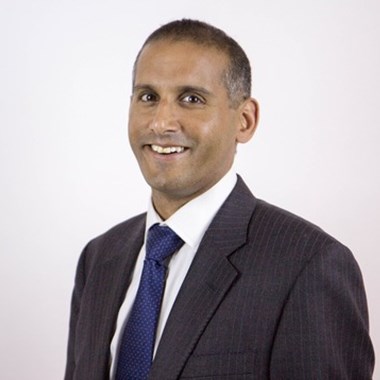 Ajeet Manjrekar
River and Mercantile
- Co-Head, Solutions
Ajeet is the Co-Head of River and Mercantile Solutions and has responsibility for the quality and evolution of client-driven services. He focuses on working with trustees to understand their specific investment and governance needs in order to design innovative solutions to achieve their funding objectives.
 As a qualified actuary with extensive experience in both investment consulting and asset management, Ajeet re-joined us in 2016 having spent the last few years in Deutsche Bank's asset management businesses. Prior to that, he was a lead investment consultant advising several of our defined benefit and defined contribution clients.
 Ajeet has a degree in Mathematics from Warwick University.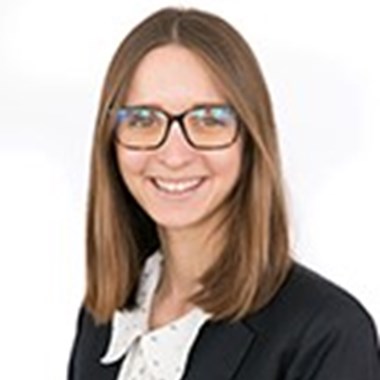 Megan Baxter
BlackRock
- Vice President, Institutional Client Business
Megan Baxter, CFA, Vice President, is a member of BlackRock's UK Fiduciary Management team. She is responsible for developing and maintaining client relationships with UK Defined Benefit pension scheme fiduciary management clients.

Megan joined the institutional sales team as a Sales Support where she focused on developing new business opportunities, product messaging and sales campaign planning. Prior to joining the institutional sales team, she was part of the EMEA COO team within BlackRock's Institutional Client Business.
Megan is a CFA Charterholder. Megan earned a BA degree in French and German, with First Class Honours, from the University of Southampton in 2014.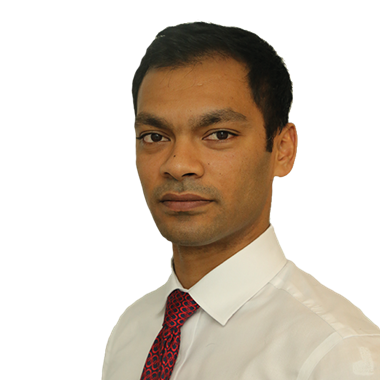 Sam Tripuraneni
BlackRock Sustainable Investing
- Director
Sam Tripuraneni is the lead product strategist for BlackRock Sustainable Investing team in EMEA. He works closely with the firm's global investment and client business teams to develop scalable, innovative investment solutions that address clients' environmental and social objectives alongside their financial objectives. He is responsible for bringing BlackRock's sustainable research to its clients as well as improving and increasing the sustainable reporting we provide globally.
Prior to joining BSI in 2018 Sam was a relationship manager in the UKDC Investments Sales team, leading on ESG as a sales campaign. Sam's service at the BlackRock dates back to 2014 when he joined the EMEA Regional CEO  team.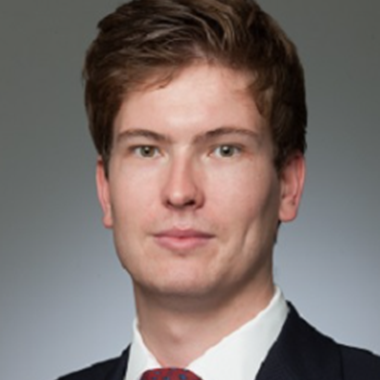 Luke Bartholomew
Aberdeen Standard Investments
- Senior Monetary Economist
Luke Bartholomew is an Economist in ASI's Research Institute, where he is responsible for UK conjunctural analysis and forecasts. He also oversees ASIRI's model-based scenario analysis and development. Before joining the Institute, Luke worked as an Investment Strategist on the Economics and Thematic Research Team. He previously work as an Investment Manager on the Global Macro Fixed Income team. Luke joined Aberdeen Standard Investments as a result of the merger between Aberdeen Asset Management and Standard Life in August 2017. Luke joined Aberdeen Asset Management PLC in 2009 after graduating from Keble College, Oxford University in Philosophy, Politics and Economics.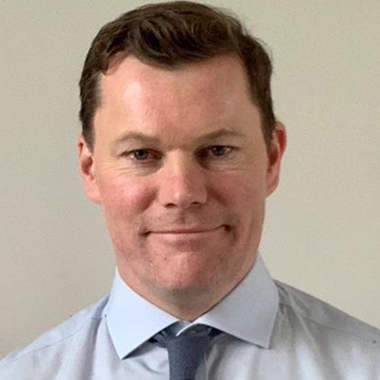 Johan Palmberg
World Gold Council
- Senior Quantitative Analyst
Johan is a Senior Quant Analyst at the World Gold Council.  He has spent 10 years researching precious metals markets, both within the World Gold Council, as an independent consultant, and with the World Platinum Investment Council. Prior to this, Johan worked in fund management and in investment research. He has an MSc in Finance from the Swedish School of Economics in Helsinki.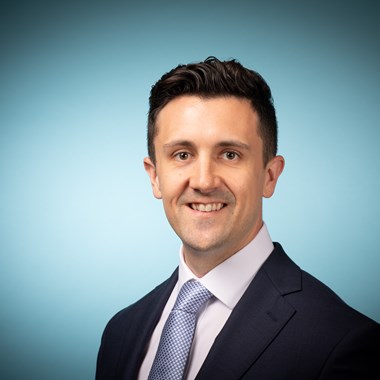 Callum Duffy
Insight Investment
- Solution Designer, Client Solutions Group
Callum joined Insight in April 2019 and is a Solution Designer in the Client Solutions Group. Callum works on the design and delivery of investment solutions tailored to address the specific risk and return objectives of Insight's clients. Prior to joining Insight, Callum spent over six years at KPMG as an investment consultant. Here, he helped with the design and implementation of investment strategies for defined benefit pension schemes. He was also co-head of investment strategy research and a member of the LDI and ALM research teams. Callum graduated from the University of Warwick with an MMath (first) in Mathematics. He is also a Fellow of the Institute and Faculty of Actuaries in the UK (FIA).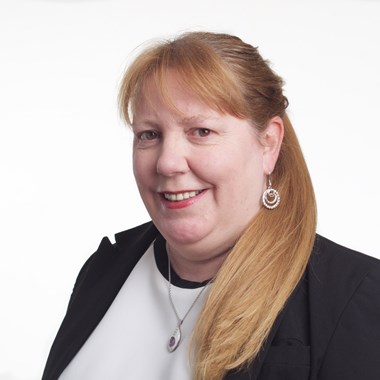 Hilary Salt, FIA
First Actuarial LLP
- Partner
Hilary is a Founder of First Actuarial LLP. She provides traditional pensions consultancy advice and also develops policy in the private sector and public service organisations. She is a scheme actuary, advises sponsoring employers on benefits and funding and is the independent actuarial adviser to the NHSPension Scheme'sScheme Advisory Board. She also works with trade unions both advising on pensions for their own staff and providing support when negotiating benefits for union members. She has worked extensively with the Communication Workers Union developing the ground-breaking CDC proposal which ended their dispute with RoyalMail. She is a member of the Policy Advisory Group of the Institute and Faculty of Actuaries.
Hilary has two grown-up sons, a lovingly tended garden, a VW campervan, and aseason ticket to Old Trafford.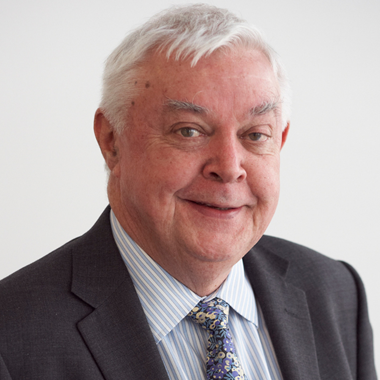 Dr Con Keating
Brighton Rock Group
- Head of Research
In the seven years since retiring, Con has restricted his consultancy activities to projects for friends, former colleagues, and old clients. He remains active in a number of pro bono roles, including chairing the Bond Commission of the European Federation of Financial Analysts Societies. He has taught courses as a visitor, at undergraduate and post-graduate levels, at universities in the UK, US, Asia and Europe, and continues to supervise two doctoral candidates. The subjects taught and researched have included international and development finance, financial economics, mathematical finance and actuarial science, risk management and pensions design and modelling.
After a 25-year career in investment banking and insurance, where he had worked as a financial analyst,  risk manager, and investment manager, he began practising as an independent consultant in 1994 and continued with this until retirement. In this time, he undertook projects for finance ministries, central banks, and other official institutions as well as private sector institutions from all sectors of the financial markets. He has worked extensively on both the overall and the detailed design of risk-based regulation for banks and insurance companies as well as on the pricing of new instruments, derivatives, and insurance policies.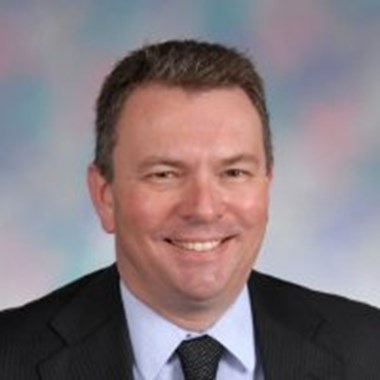 Tim Middleton
PMI
- Director of Policy and External Affairs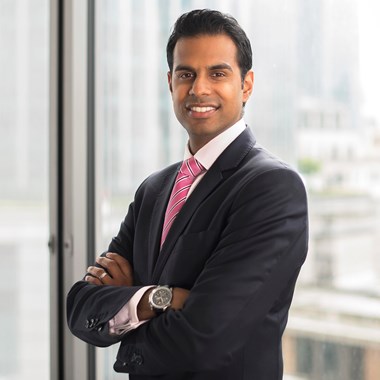 Prashant Mehta
Just Group
- DB Business Development Manager
Prash joined Just in 2012, initially to help develop their capability to price DB pension schemes. He's currently the point of contact to several consultancies and trustees during the bulk annuity tender process. Prior to this, he spent 9 years at Aon, advising trustees and sponsors on pension scheme funding.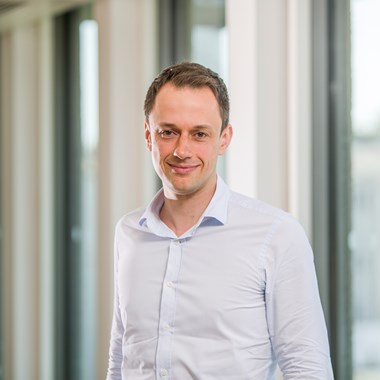 Tim Phillips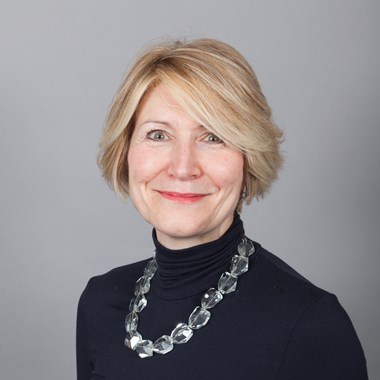 Lesley Alexander
Lesley's career in pensions has spanned nearly forty years and she has held a number of senior pensions management roles with organisations including HSBC, EMI, Motorola and Reed Elsevier. Lesley is a Fellow as well as President of the Pensions Management Institute. She is a former independent member of Prudential's Independent Governance Committee and Master Trust Board and former Chair of UKSIF.
Lesley's particular interest is in demonstrating how strong governance and engaging communications contribute to better outcomes for members of workplace pension schemes.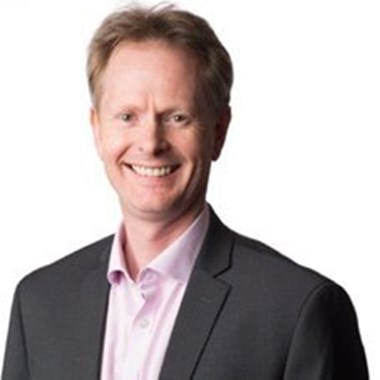 Matthew Arends
Aon
- Head of UK Retirement Policy
Thank you to our sponsors and insight partners for their continued support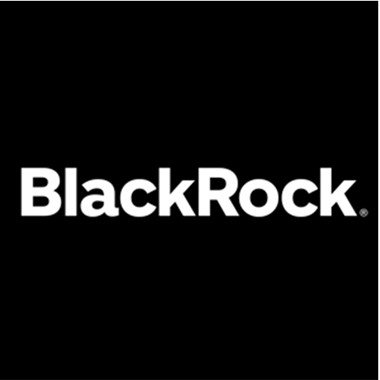 BlackRock
BlackRock's purpose is to help more and more people experience financial well-being. As a fiduciary to investors and a leading provider of financial technology, we help millions of people build savings that serve them throughout their lives by making investing easier and more affordable. For additional information on BlackRock, please visit www.blackrock.com/corporate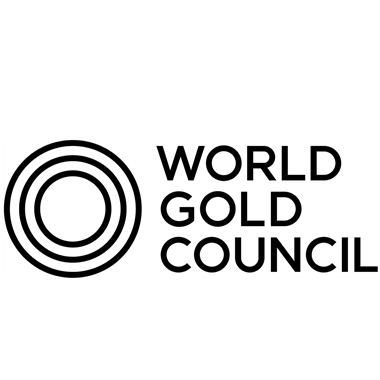 World Gold Council
The World Gold Council is the market development organisation for the gold industry. Its role is to stimulate and sustain demand for gold, provide industry leadership and be the global authority on the gold market. The membership of the World Gold Council includes the leading and most forward-thinking gold mining companies. The World Gold Council promote gold as a mainstream asset class by enhancing institutional and retail investor understanding of gold as part of a balanced portfolio. It supports clear and consistent global standard setting on all issues including ESG to reinforce integrity, transparency and trust across the value chain and strives to develop a fair, effective and accessible gold market by engaging global governments and policy makers.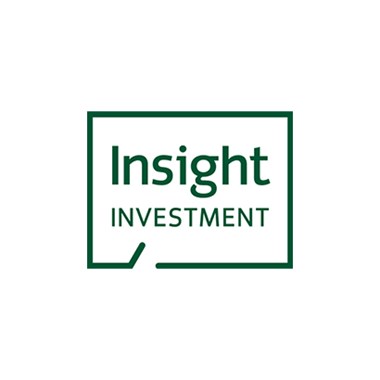 Insight Investment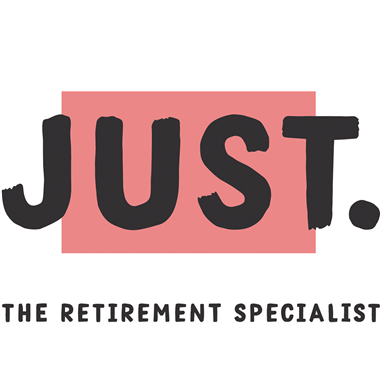 Just Group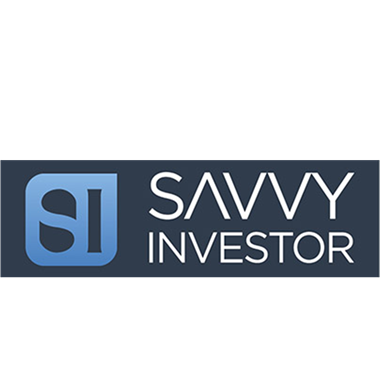 Savvy Investor
Savvy Investor is a world-leading content hub for the pensions and investment industry, curating the world's best investment articles and white papers, and displaying them according to the unique professional interests of each member.
Our site is divided into over 50 investment topics, with sections on UK Pension Funds, DB & DC Pensions, Pensions Administration and more.
Visit www.savvyinvestor.net today to gain free access to a library of over 10,000 white papers, and to network with our 53,000 members.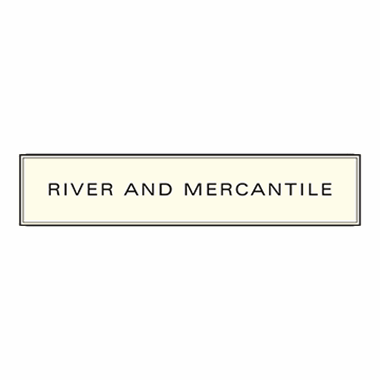 River and Mercantile