PMI - NextGen Conference 2021
11 May 2021
|
10:00 – 16:45
Free
PMI - NextGen Conference
The PMI and NextGen are delighted to work together and deliver an event designed to promote new ideas and fresh faces, where people from across the pensions industry can debate the most pressing current and future challenges facing our sector and the next generation of savers and pensions professionals. We have built an informative and thought-provoking agenda covering issues from the implications of cognitive diversity on trustee boards, to career progression in the virtual world and what to make of the newest disruptive PensTech ideas. 
Fees

free for members and non-members

Online

BrightTALK

5 hours

of CPD

20

speakers
Topics of discussion:
Encouraging new faces on decision making boards – challenges, awareness and solutions
How to build and progress your career in pensions in an increasingly virtual world
Recruiting for the NextGen: Improving cognitive diversity through the recruitment process
Small pots – what's the big deal and what are the solutions
NextGen FinTech: Disruptive technology companies looking to solve age-old problems
Who should attend:
This conference is aimed at anyone within the broader pensions ecosystem interested in hearing original insights and fresh thinking both from established figures and newer voices in the pensions industry and policy.
The venue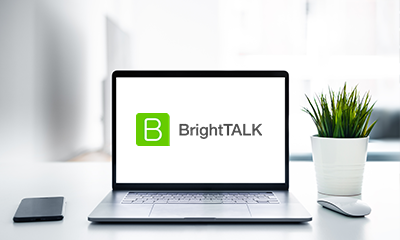 Encouraging new faces on decision making boards – challenges, awareness and solutions
How to build and progress your career in pensions in an increasingly virtual world
Recruiting for the NextGen: Improving cognitive diversity through the recruitment process
Small pots – what's the big deal and what are the solutions
NextGen FinTech: Disruptive technology companies looking to solve age old problems
Speakers
Hear from the experts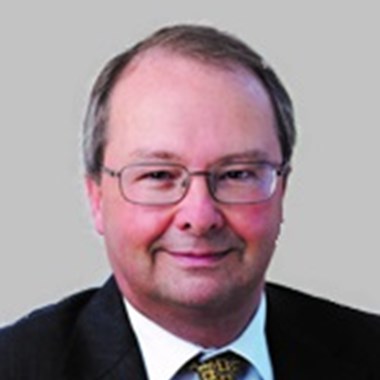 Andrew Cheseldine
Capital Cranfield
- Professional Trustee
Andy joined Capital Cranfield in 2017.

Before joining Capital Cranfield, Andy acted as an adviser to trustees and employers at Watson Wyatt, Hewitt Bacon & Woodrow and latterly as a partner at LCP.

Using his experience of over 30 years in consulting on both DC and DB pension arrangements and liaising with regulators throughout the pension and financial services industry, he is able to use his wide knowledge and understanding for the practical benefit of trustee boards. He has served on the PLSA DC Council since 2013.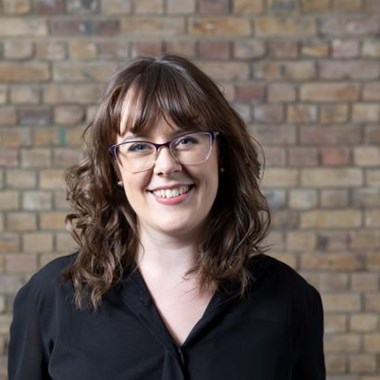 Lauren Peacock
Scottish Widows
- Responsible Investment Manager
Lauren is a Responsible Investment Manager at Scottish Widows and sits on the NextGen Research & Insights sub-committee. As well as encouraging the pension industry to become more cognitively diverse through NextGen, Lauren also works on the topic as part of Scottish Widow's stewardship activity. Prior to Scottish Widows, Lauren worked at the Responsible Investment NGO ShareAction where she led engagement with the pension industry.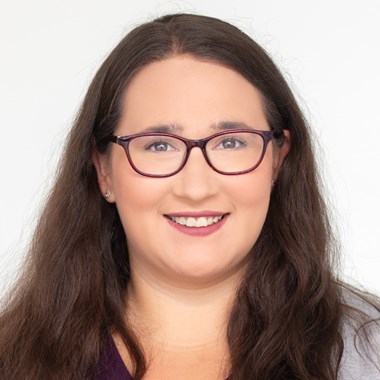 Hadassah Shulman
Taylor Wessing LLP
- Pensions Lawyer
Hadassah is co-chair of the NextGen Research & Insights sub-committee. She is a pensions lawyer at Taylor Wessing LLP and recognised as a "key lawyer" in Legal 500. She advises employers and trustees on a wide range of pensions issues and is also part of the Pensions Regulator's working group on diversity.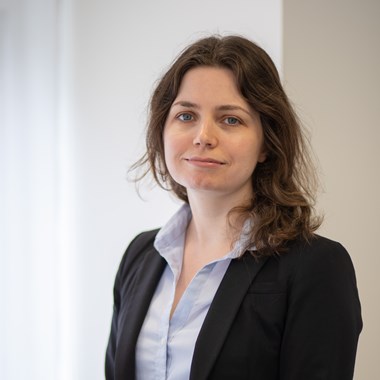 Emily Forsyth-Davies, FIA
Aurum Research Limited
- Head of ESG
Emily joined Aurum Research Limited ("ARL") in 2020 as Head of Environmental, Social and Governance ("ESG") and advises the Aurum Group on its ESG approach, from both a corporate and investment perspective. Prior to joining ARL, Emily worked at River and Mercantile Solutions, where she was a pensions investment consultant specialising in ESG. Emily started her career in 2008 as an onboarding specialist at Goldman Sachs and subsequently worked as a pensions actuarial analyst at AON.
Emily is passionate about demonstrating the value ESG considerations can add to both corporate and investment performance. She is a qualified actuary and holds the CFA UK Certificate in ESG Investing.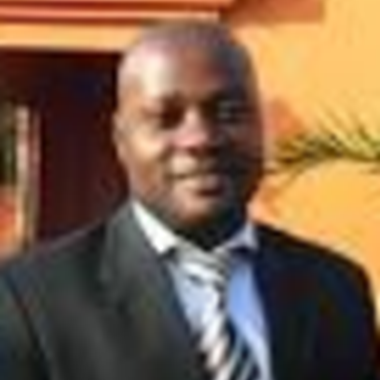 Simon Peter Mulima
Pension Benefits Administrator
- African Development Bank
Simon Peter Mulima is a holder of an Advanced Diploma in Retirement provision from the Pensions Management Institute. He has over nine years of pension and insurance experience in Africa. He is a member and instructor at the InsuranceTraining College of Uganda. Simon graduated with a Bachelor's degree in Actuarial Science from MakerereUniversity and has since worked in the insurance, banking and pension sectors in various positions.
Simon Peter is employed by the African Development Bank where is working with the Staff Retirement Plan. He is deeply involved in roles dealing with the Administration of the Plan, Communication and Incident Risk Reporting.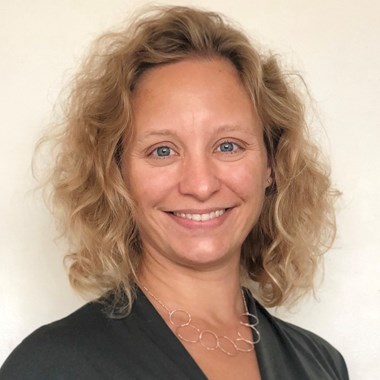 Dana Day
20-20 Trustees
- Head of Business Development, Chair
Dana joined 20-20 Trustees in September 2020 as Head of Business Development. She has twenty years' experience in investments and a background in behavioural and cognitive psychology.
Dana started her career at Bernstein in New York where she provided comprehensive investment solutions to all types of investors including ERISA and non-ERISA pension plans, ultra-high net worth individuals, family offices, foundations, endowments, charities, and corporates.  Most recently, Dana was a Business Development Director with Cardano, a specialist fiduciary manager based in London.
Dana studied Biology, Psychology and Sociology at Cornell University in Ithaca, New York and completed the 2016 Investment Management Workshop at Harvard Business School.
With her lifelong study of people, she knows that cognitive diversity is always a competitive advantage and actively supports initiatives that bring young people from diverse backgrounds into the investment and pension industries.
Dana's strengths are generating ideas, bringing people together and executing to completion. "There is nothing that an engaged, diverse and focused team can't accomplish together."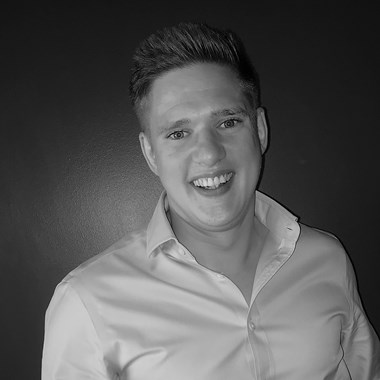 Martin Wigfield
Martin is one of the founding partners of the talent planning consultancy Zatori. Founded in 2018, Zatori (which is Japanese for the word understanding) specialises in the design and delivery of comprehensive talent attraction strategies within the pensions and wider financial services industry. The goal in pensions is to ensure our client partners have the talent to deliver on the promises they make to trustees and members.
Whilst Zatori is still a new consultancy in an established industry, Martin is not new to the pensions or wider recruitment arena; he has a track record of delivering high profile and strategic recruitment projects for household names including the likes of Barnett Waddingham LLP, XPS and Buck.
Recognising a strong talent strategy is a key aspect of driving forward standards in pensions. Martin is passionate about promoting the next generation of talent to employers ensuring they have a voice that can be heard and a platform on which they can be noticed.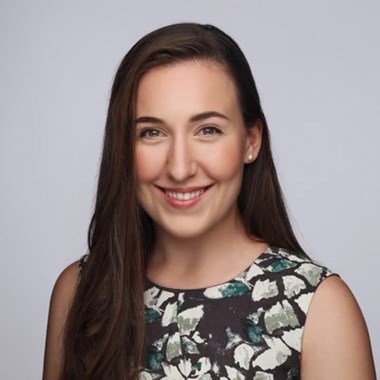 Anna Darnley
Smart Pension
- Trustee Director
Before joining the board, Anna was a trustee of the Accenture Retirement Savings Plan. As a digital strategy consultant, she specialises in customer experience and proposition design, mainly in the Financial Services space. She brings digital and user design expertise to the board, along with her passion for great member communications and re-engaging scheme members.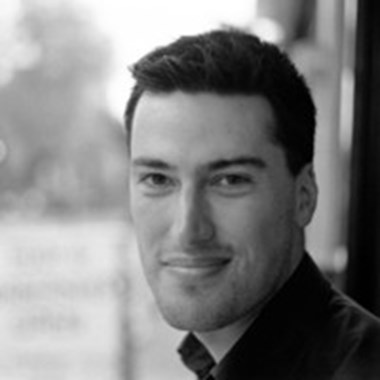 Joe Craig
Quietroom
- Development Lead, Chair
Joe's worked on communications strategy for pension schemes, investment firms, insurers and other financial institutions, big and small. He's often on stage at industry events discussing how to make complicated or difficult messages more meaningful to more people.
Joe is also a best-selling author and screenwriter. He specialises in keeping people interested in what they're reading, especially people with a low reading age, or who don't want to be reading. He runs story workshops for writers of all ages, all over the world.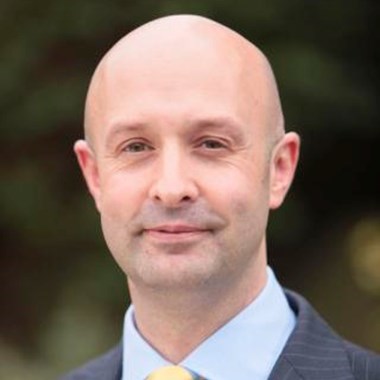 Tom Simmonds
Gretel
- Chief Operating Officer
Tom is a technology, operations and data specialist with over 20 years of business leadership experience with SMEs, Private Equity and FTSE 250 including Equiniti plc and Innovation Group.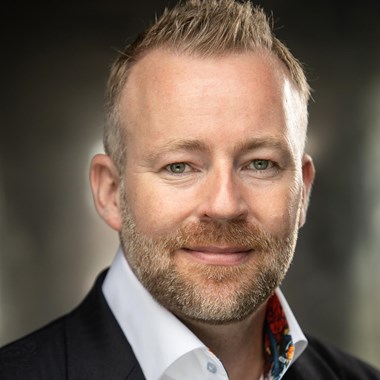 Duncan Stevens
Gretel
- Chief Executive Officer
Duncan is a highly networked data industry veteran, who has led the top two tracing and asset reunification firms in the UK. Duncan has been a regular advisor to Government and industry, most recently on the expansion of the Dormant Assets Scheme.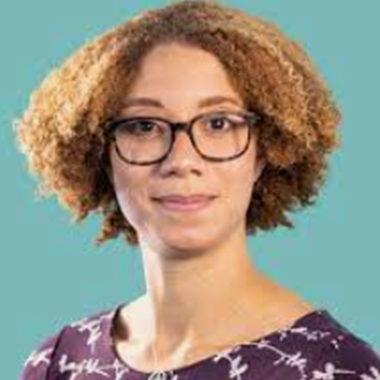 Alyshia Harrington-Clark
Pensions and Lifetime Savings Association
- Head of DC, Master Trusts and Lifetime Savings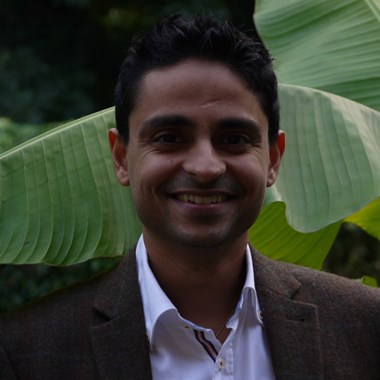 Sahil Sethi
Maji
- Chief Executive Officer
Sahil is the CEO and co-founder of Maji. Maji is a pension engagement and financial wellness app that helps employees understand their workplace pension and make better decisions to secure their financial future.
Sahil has over 15 years of experience in the DC pensions industry and is passionate about solving the retirement crisis.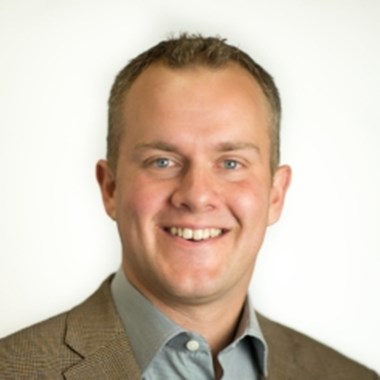 Adam Price
Chief Executive Officer
- Octopus Moneycoach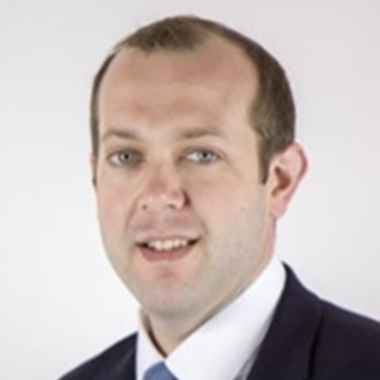 Matt Simms
Mercer
- Senior Investment Consultant
Matt has worked within the pensions industry since the start of his career.  Has held Trustee Director roles since 2013 including Chair of the Investment Committee for a DC Master Trust with over 2 million members. He co-founded the Young Pension Trustees Network to help improve diversity within UK Pension Trustee boards, believing that change there will have a domino effect throughout the pensions industry.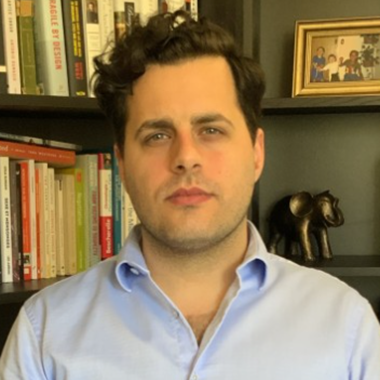 Eduardo Chazan
Collegia
- Chief Executive Officer, Co-Founder
Eduardo Chazan is the CEO and the co-founder of Collegia. Passionate about the intersection of finance and technology, Eduardo spent the first years of his career working first as a mergers & acquisitions banker and then as an interest rates trader for international banks such as Crédit Agricole Corporate and Investment Bank and BTG Pactual. Subsequently, Eduardo was managing partner and CFO of the Brazilian start-up HomeRefill, which was a top 5 app in the Brazilian store in 2016.
During his Oxford MBA, Eduardo was actively involved with discussions surrounding changes to the University's Superannuation Scheme. He was astonished that even highly educated people knew very little about pensions. That's when he fell in love with pensions and, together with Riccardo, founded Collegia, the modern pension platform built on cooperation, efficiency and transparency.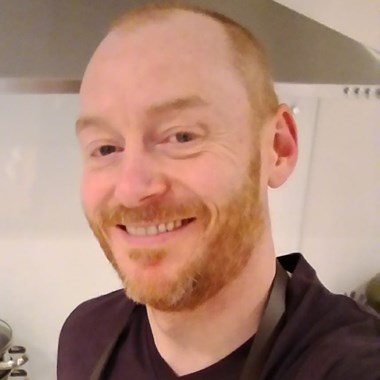 Kevin Hollister, FIA
Kevin is a pensions actuary with over 20 years experience. He has around 10 years as a scheme actuary with Aon where he specialised in the bulk annuity market and investment modelling. Also more recently active in the corporate actuarial advice market with Grant Thornton. He has undertaken numerous liability management and other corporate side derisking exercises. Currently working on the Institute and Faculty of Actuaries Working Party on pension decumulation. Developing the recently launched Guiide for 5 years to try to bridge the advice gap for those using, or planning to use, the pension freedoms in retirement.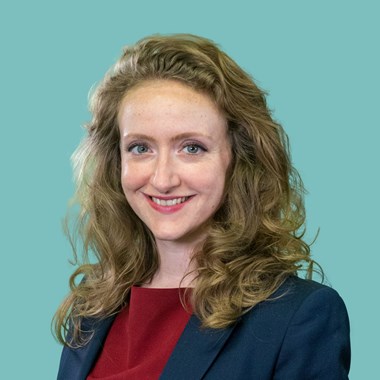 Caroline Escott
Caroline is Vice-Chair of NextGen and is a Senior Investment Manager at RPMI Railpen and leads the £32bn pension fund's stewardship work globally.
Caroline joined RPMI Railpen in September 2020, having previously been in charge of the investment, stewardship and collective engagement programme at the Pensions and Lifetime Savings Association (PLSA). Prior to this, she was Head of Public Policy at the UK Sustainable Investment and Finance Association (UKSIF).
She is a trustee at the Standard Life Master Trust, winner of Investment Week's "Investment Woman of the Year 2019" award and was one of Financial News' 2020 "Top 25 Rising Stars of Asset Management in Europe".
She has a Master's degree (with Distinction) in International Political Economy from the London School of Economics, where she graduated top of her year, and holds the Investment Management Certificate (IMC).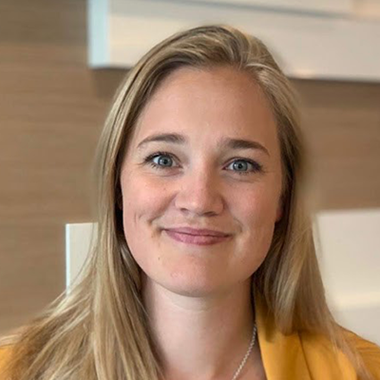 Dr Scarlett Brown
Dr Scarlett Brown is a consultant in the policy team at the CIPD, working on the CIPD's responsible leadership and corporate governance agenda. She is passionate about helping organisations and businesses have better, evidence-based practice. She is also a research fellow at the University of Oxford, where she is the industry engagement lead for the Oxford Character Project: a major research initiative into the role of character in responsible leadership.
She is also co-founder of Dynamic Boards, a non-executive director recruitment platform, and a non-executive director and trustee. Her book, "Gender and Corporate Boards" was published this year, based on her PhD completed at King's College London. She holds an MSc in Sociology from the London School of Economics and was previously director of research at Tomorrow's Company.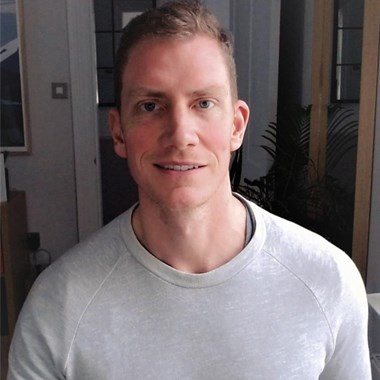 Matt Dodds
Matt has spent the last 15 years working in pensions, with a background in pension administration, technology implementation and data management. He helps providers save money, reduce risk and realise the value of their data.
Outside of ITM, Matt is Co-Founder and Commercial Director of NextGen pensions.