Secretary to the Trustee (Advanced)
05 November 2020
|
10 November 2020
Members £30 / non-members £40 per session (+VAT)
Secretary to the Trustee (Advanced)
Secretary to the Trustee (Advanced) is an online series designed for those who have some understanding of pensions and trusteeship, but need to improve their knowledge to a more advanced level than our Introduction to Secretary to the Trustee workshop.
Our expert panel will talk you through the advanced requirements of the role. From outlining employer covenant to DB scheme journey planning and managing advisers.
We'll share our insights and help you work effectively, as well as answer any questions you have about the pensions industry and wider trusteeship.
Fees

members £30
non-members £40 per session (+VAT)

Online

Zoom

CPD

accredited programme

11

speakers
Topics of discussion:
How to support the trustees in dealing with cases going to the Ombudsman
TPR intervention and one-to-one supervision 
Employment covenant
Managing advisers 
Trustee training
DB scheme journey planning 
DC Governance
How public sector boards work
Who should attend:
Secretary to the Trustees 
The venue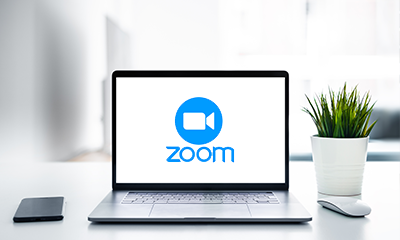 Agenda
Starting from 5 November until 10 November
5 November | 10:30 – 11:00
How to support the trustees in dealing with cases going to the Ombudsman
5 November | 14:30 – 15:00
TPR intervention and one-to-one supervision
6 November | 10:30 – 11:00
Employer covenant
6 November | 14:30 – 15:30
DB scheme journey planning
9 November | 10:30 – 11:00
DC Governance
9 November | 14:30 – 15:00
Managing advisers
10 November | 10:30 – 11:00
Trustee training
10 November | 14:30 – 15:00
How public sector boards work
Speakers
Hear from the experts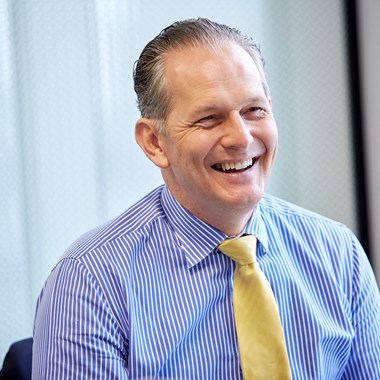 Richard E Farr
Lincoln Pensions
- Managing Director
Richard joined Lincoln Pensions in January 2016 and is primarily responsible for targeting and servicing corporate sponsors of all sizes with regard to their defined benefit (DB) pension scheme. He also specialises in stressed cases involving complex M&A transactions and scheme compromise (PPF plus and minus). He has a pre-eminent reputation in the DB pensions advisory market for innovative solutions.
Richard's clients include John Menzies plc, Burton Foods, GKN plc,  Amey Group and First Group.
His previous role was with BDO, where he led the pensions advisory business team. During his six years with BDO, Richard provided pensions advice to a range of blue chip clients including Uniq plc, AEA Group plc, MIRA and General Motors on a diverse range of high-profile transactions and other situations.
Prior to working at BDO, Richard was Head of Pensions at Swiss Re for two years and Partner and Lead of the corporate pension advisory practice at PwC for six years. During 2004/5 Richard was the original advisor to: The Pension Protection Fund ("PPF") on their choice of risk-based levy provider; and the Pensions Regulator ("TPR") on the new Act's Guidelines; as well as being the TPR'S first secondee.
He has a wide range of industrial, consumer, technical, business services, financial services and insurance sector experience. Across virtually any business sector that has a significant defined benefit exposure, Richard has significant relevant prior experience and credentials. He has also been CFO or Chairman of several quoted and unquoted businesses (both through IPOs and restructurings).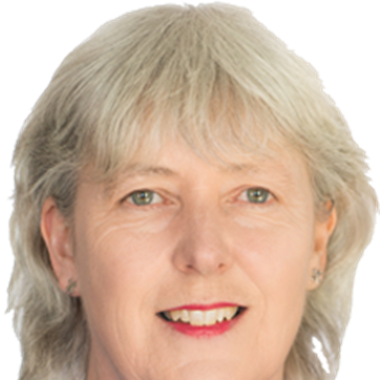 Gillian Graham
Punter Southall
- Client Director
George Norval
Law Debenture
- Pensions Executive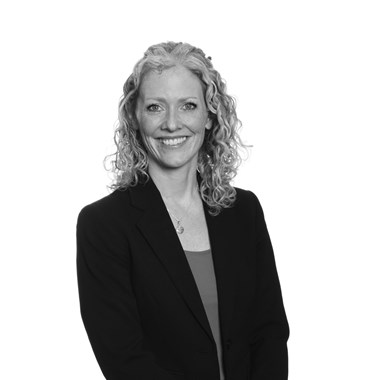 Charlotte Cartwright
Eversheds Sutherland
- Legal Director (Pensions)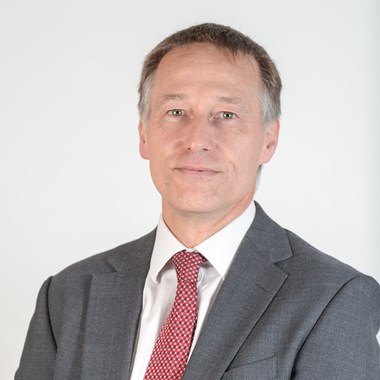 Mike Birch
The Pensions Regulator
- Director of Supervision
Mike has been Director of Supervision at TPR, since the establishment of the Supervision Directorate in April 2019. Supervision encompasses all the Regulator's high-intensity engagements with DC, Public Service and DB schemes other than the use of our powers through Enforcement. Prior to the establishment of separate Supervision and Enforcement Directorates, Mike was Director of Case Management, which included both functions. Mike joined the Regulator in 2012. Prior to that he was a restructuring banker, specialising in leading large,  multi-lender restructurings.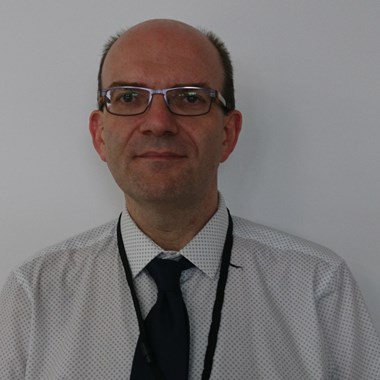 James Collins
The Pensions Ombudsman
- Senior Legal Counsel
Experienced Lawyer and Legal Manager with a demonstrated history of working in the alternative dispute resolution industry. Skilled in Pensions/Financial Services, Litigation, Criminal Law, Dispute Resolution. Strong legal professional who graduated from BPP Law School. Originally called to the Bar, now practicing as a solicitor with Higher Rights of Audience in all civil and criminal courts.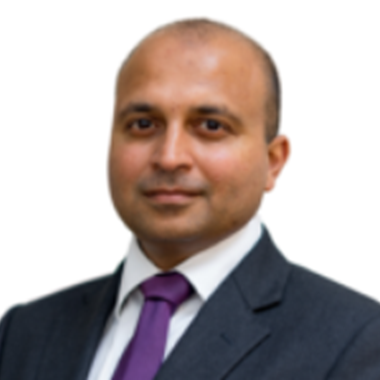 Shehzad Ahmad
Ross Trustees
- Trustee Director
Shehzad has been a trustee since 2005 and he acts as a professional trustee to schemes with assets from low millions to several billions. He has experience of both defined benefit and defined contribution plans and has dealt with numerous high-profile cases and many household names.
He has led several schemes through complex projects such as restructuring, investment strategy review and pension risk transfer.
Shehzad adopts a friendly and collegiate approach to professional trusteeship and is often selected as chair of trustees to help develop a partnership approach between trustees, advisers and employers.
Shehzad is a member of the Pensions Management Institute and the Association of Professional Pension Trustees.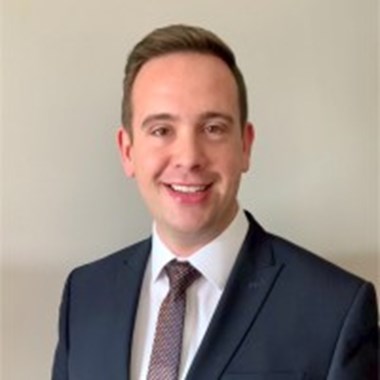 Maurice Speer
Mercer
- Principal, Risk Transfer Group
Maurice is a risk transfer consultant and a qualified actuary, with over 12 years' experience.  He focusses on helping clients reduce risk, liabilities and costs from their schemes through various de-risking strategies, from member options exercises through to bulk annuity transactions.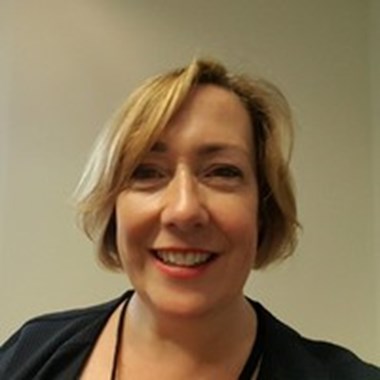 Frances Beasley
Principal Relationship Supervision
- The Pensions Regulator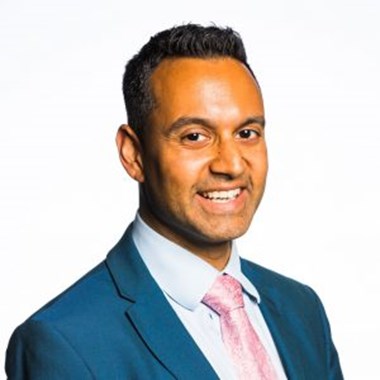 Nadeem Ladha
2020 Trustees
- Trustee Director
Nadeem joined 2020 Trustees in November 2018 and works across London and the Midlands. Nadeem has almost 15 years of experience in the pensions industry. Before joining 2020 Trustees Nadeem was a senior member of PwC's Midlands pensions practice and prior to that spent 7 years at Hymans Robertson.
Nadeem has advised trustee boards and sponsors with pension schemes ranging in size from £10m to £4bn. Nadeem has worked on a range of strategically focused and complex projects with clients that operated across a number of sectors including financial services, energy, media, telecoms, construction and professional services. A significant number of his clients have been either listed businesses or subsidiaries of overseas parent companies.
Nadeem, a qualified actuary, focuses on dealing with complex funding and investment situations as well as corporate mergers and acquisitions (M&A), financial restructures and specialist pensions risk transactions. He has significant experience in dealing in situations involving the Pensions Regulator, including cases of proactive engagement and obtaining Clearance during corporate transactions.
Nadeem's strengths are focused around strategy, commercial acumen, innovation and building strong relationships quickly. Nadeem uses these strengths to get to the crux of issues across (potentially conflicted) stakeholders and then to co-develop solutions that result in sensible commercial outcomes, whist safeguarding members' benefits. He excels at making sure blockages are unblocked and taking decisive action to ensure things get done.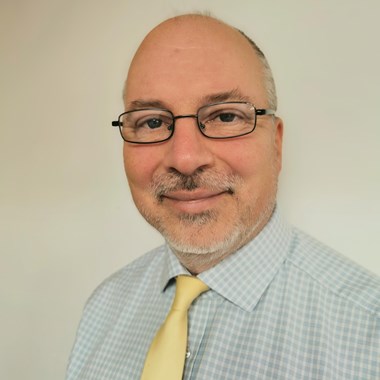 Peter Spain
Cabinet Office
- Head of Pensions Policy & Technical
Peter has around 25 years' experience of working in the policy development and management of the Civil Service, Parliamentary and Royal Mail Statutory Pension Schemes. During that time, he has specialised in analysing complex statutory provisions, and working with professional advisers both to develop new pension schemes and to defend legal challenges to existing arrangements. He is currently Head of Pensions Policy and Technical in Civil Service HR in the Cabinet Office.
In his spare time he enjoys listening to music, watching sport and spending time with his family and dog.