Southern Regional Group: 26th Annual General Meeting
23 June 2020
|
18:00
Free
26th Annual General Meeting
The 26th Annual General Meeting of the PMI Southern Group will be held on 23 June 2020 at 18:00. Due to recent restrictions implemented by the Government, concerning COVID-19, we are unable to meet face to face so the meeting will take place virtually using Microsoft Teams.
It is a requirement of the Constitution that at the AGM at least one third of the Committee members retire. Jo Buchanan, Adrian Turner, Bryan McDaniel and Sally Clifford are retiring.
There are four vacancies on the Committee.
Nominations are invited from members of the Southern Group and should be submitted in writing to the Secretary by Friday 19 June 2020. If there are more than four nominations, in total, then a ballot will be held at the AGM. Nominations, which must include the nominee's signed agreement to stand, should be scanned (or photographed) and emailed to the Secretary here.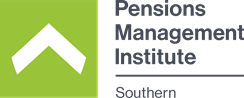 Regional Group

Southern

Online

Microsoft Teams

Free

Members of the Southern region
Topics of discussion:
Approval of Notice of the Meeting
Apologies for absence
Approval of the Minutes of the Annual General Meeting held on 25th June 2019
Matters arising
Adoption of the Annual Report for the year ending 30th April 2020
Adoption of the Accounts for the year ending 30th April 2020 and approval of the annual subscription for the 2020 – 2021 year (accounts to follow)
Election of Committee Members
Any other business
Who should attend:
Members of the Southern region.