Trustee Workbench
16 June 2021
|
17 June 2021
Free
Trustee Workbench
The Trustee Workbench conference is an online event series designed for all pension trustees, including professional, member and employer-nominated trustees. This event builds on our expertise in helping trustees succeed in their roles and draws on the current issues and challenges.
Fees

free for members and non-members

Online

BrightTALK or Zoom

9 hours

of CPD

25

speakers
Topics of discussion:
Integrating climate change reporting into your pension scheme
What should trustees look for when selecting a bulk annuity provider?
The Pension Schemes Act 2021 – a tougher regime lies ahead
Overcoming the risks at retirement
End-state targets for Defined Benefit pension schemes
Preparing for The Pensions Regulator's combined code
Rethinking member engagement in the age of digital
Who should attend:
Pension Scheme Managers
Trustees
Administrators
Policy advisers
Consultants
Lawyers
Corporate IFAs
Investment managers
Actuaries
Comunication professionals
The venue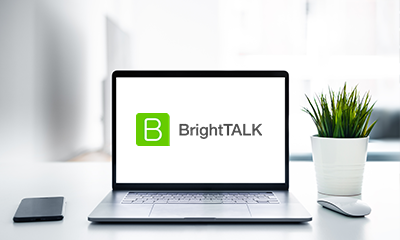 Integrating climate change reporting into your pension scheme
What should trustees look for when selecting a bulk annuity provider?
Trustee roundtable | The DB Funding Code: Sharpening the focus on endgame certainty
The Pension Schemes Act 2021 – a tougher regime lies ahead
Overcoming the risks at retirement
End-state targets for Defined Benefit pension schemes
Preparing for The Pensions Regulator's combined code
Trustee Roundtable | Latest developments in the trustee market
Rethinking member engagement in the age of digital
Speakers
Hear from the experts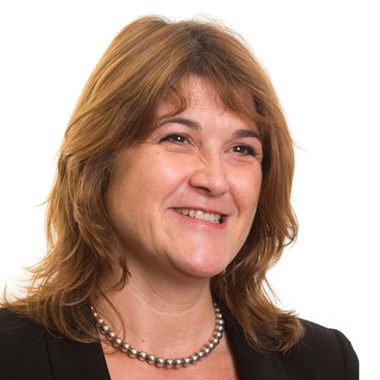 Sara Cook
Barnett Waddingham
- Principal (Senior Pension Management Consultant)
Sara is a Principal and Senior Pension Management Consultant focussing on secretariat and governance services and supporting trustee special projects. Her natural approach supports a collaborative working relationship with clients whilst keeping them compliant with legislative and regulatory requirements.
She coordinated Barnett Waddingham's response to The Pensions Regulator's combined code consultation and has been supporting the development of training materials for trustees of pension schemes and a pragmatic approach for compliance with the new requirements.
In 2020, Sara was elected as a second vice-president to the Pensions Management Institute and joined the board as a non-executive director as part of her role.
Life is about more than work - In her spare time, Sara enjoys making amigurumi crochet toys (much to the delight of younger family members), brisk walks from her north Essex coastal home and an occasional glass of Pinot Grigio.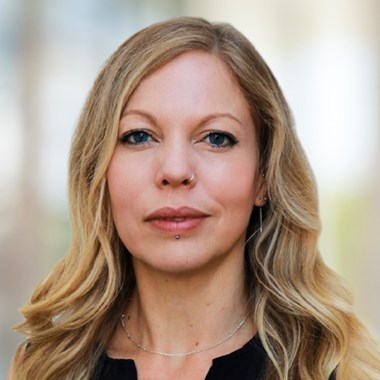 Amanda Latham
Barnett Waddingham
- Associate, Policy and Strategy Lead
Amanda is responsible for the development and delivery of Barnett Waddingham's overall policy, strategy and specific business area policies in relation to strategic industry issues with a focus on sustainability, governance and consolidation (particularly in the pensions market). She previously worked for The Pensions Regulator in a number of policy and stakeholder roles and has led cross-disciplinary teams delivering significant changes to regulation and legislation. Amanda has also held specialised roles at the British Medical Association and the Environment Agency.
Amanda chairs the Stewardship workstream of the Investment Consultants Sustainability Working Group (ICSWG), a group of consulting firms aiming to support sustainability across the investment industry, and is a member of the Institute and Faculty of Actuaries Sustainability Board providing diversity of thought as a non-actuary.
She is also a charity trustee and is Vice Chair of trustees for Age UK West Sussex, Brighton & Hove where she contributes to the governance and oversight of a local charity providing safe and sustainable services to older people. Amanda holds an MSc in Public Policy and Management focusing on corporate governance and business ethics, pension fund governance and investment as well as undergraduate qualifications in Law, Sociology and Politics.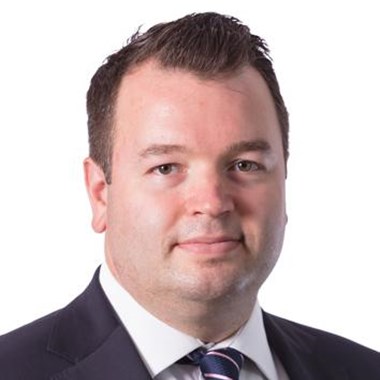 Mark Jenkins
Mark Jenkins is a Partner in the Pensions Team at CMS.  Mark advises employers and trustees on all aspects of pensions law, encompassing both contentious and non-contentious issues.  On the non-contentious side, Mark has a broad practice, including advising on benefit design and restructuring including asset-backed funding arrangements, as well as investment issues, with a particular focus on insolvency and restructuring matters.  Mark also advises on de-risking activity, including buy-ins and buy-outs and longevity swaps, acting for insurers and trustees on de-risking transactions. Mark is an experienced litigator, including acting for a leading actuarial and benefits consultant in pensions professional negligence matters.  He has acted in a number of Part 8 pension cases, and also has extensive experience of advising on IDRP and Pensions Ombudsman complaints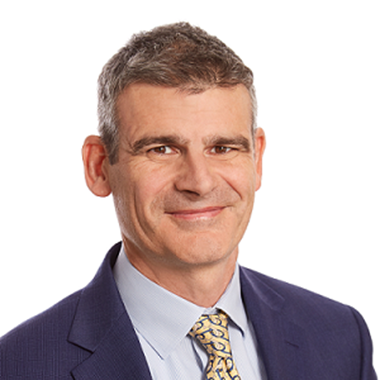 Mark Hewitson
WEALTH at work
- Head of Retirement Income Services
Mark has many years of experience in financial services, including delivering service innovation and pension scheme member services for major FTSE companies.
He now leads the development of the at-retirement services for workplace pension schemes and pension scheme members.
Mark also actively manages partnerships with major institutes for retirement savings professionals including the Pensions Management Institute and Pensions Policy Institute.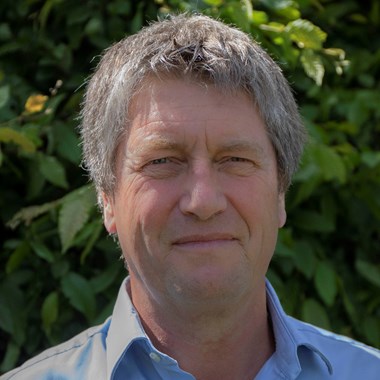 Kevin Wesbroom
Capital Cranfield
- Professional Trustee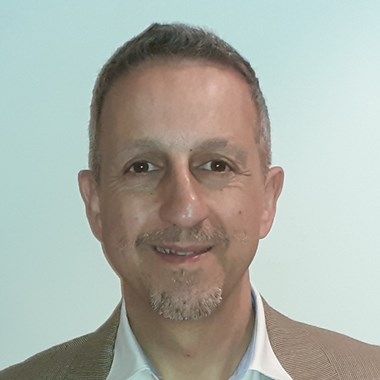 Costas Yiasoumi
Willis Towers Watson
- Senior Director
Costas has 30 years hands on experience across a wide range of DB areas and issues. He spends much of his time assisting clients with their strategic challenges and in transactions to transfer pension risks and exposures to insurers and counterparties.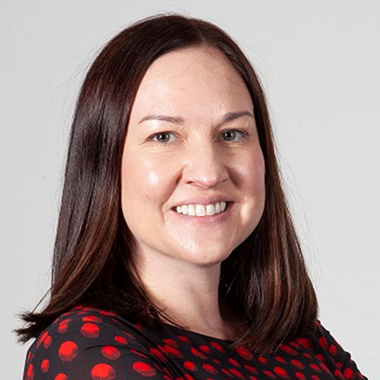 Andrea Collins
Just.
- Senior Corporate Development Manager
Andrea is responsible for relationships with Independent Trustees and leads our transition team who manage projects through the data cleanse period. A qualified actuary, she joined from the Pension Protection Fund in 2019. Outside work Andrea is keen on socialising with good food and wine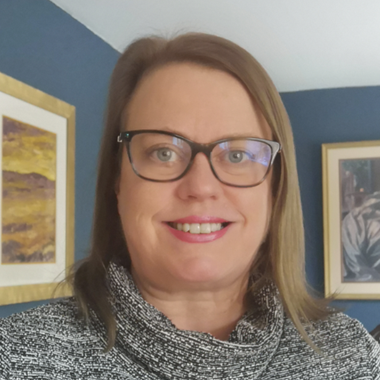 Karen Bolan
Gallagher Employee Experience & Communication
- Director, Retirement Communication
Karen is a Retirement Communication Director at Gallagher's employee communication and experience practice. Combining excellent pensions knowledge with a proven track record in developing engaging communications strategies, she helps trustees and heads of pensions empower members to make informed decisions about their financial future.
An accredited member of the International Association of Business Communicators and a regular speaker at prominent industry events, Karen has more than 35 years experience in senior strategic roles in both retirement and corporate communication.
Karen passionately believes that effective communications can help people feel different about pensions and change their behaviours so that they can enjoy their life after work in exactly the way they want.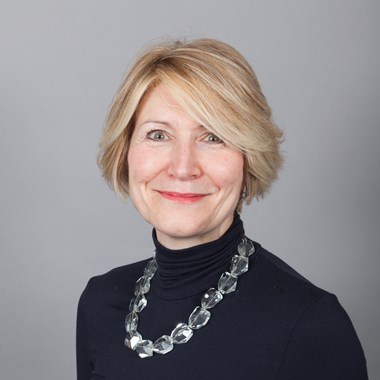 Lesley Alexander
Lesley's career in pensions has spanned nearly forty years and she has held a number of senior pensions management roles with organisations including HSBC, EMI, Motorola and Reed Elsevier. Lesley is a Fellow as well as President of the Pensions Management Institute. She is a former independent member of Prudential's Independent Governance Committee and Master Trust Board and former Chair of UKSIF.
Lesley's particular interest is in demonstrating how strong governance and engaging communications contribute to better outcomes for members of workplace pension schemes.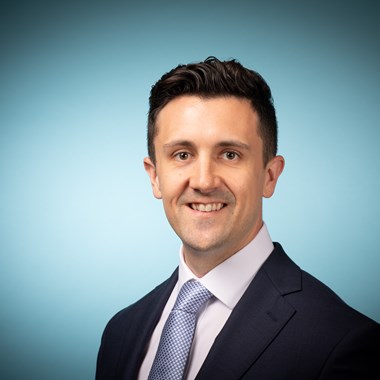 Callum Duffy
Insight Investment
- Solution Designer, Client Solutions Group
Callum joined Insight in April 2019 and is a Solution Designer in the Client Solutions Group. Callum works on the design and delivery of investment solutions tailored to address the specific risk and return objectives of Insight's clients. Prior to joining Insight, Callum spent over six years at KPMG as an investment consultant. Here, he helped with the design and implementation of investment strategies for defined benefit pension schemes. He was also co-head of investment strategy research and a member of the LDI and ALM research teams. Callum graduated from the University of Warwick with an MMath (first) in Mathematics. He is also a Fellow of the Institute and Faculty of Actuaries in the UK (FIA).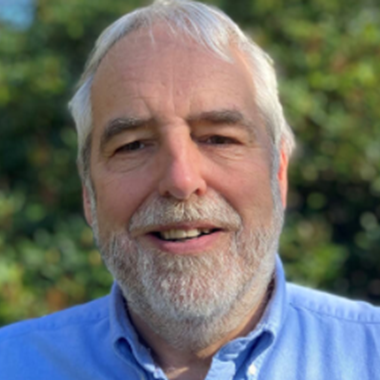 Graham Jung
Ross Trustees
- Trustee Director
He combines a wealth of practical knowledge of investment strategy, markets and managers with an Actuary's understanding of pension scheme dynamics, journey planning and decision making. He has worked with DB and DC schemes of all sizes, as both an advisor and an asset manager, and aims to build close working relationships with sponsors, fellow trustees and providers.
In particular, Graham has deep experience in Fiduciary Management and brings a practical understanding of both the benefits and challenges inherent in such an approach to pension scheme investment. He is also very familiar with the investment aspects of risk transfer and the opportunities opening-up through consolidation.
Graham is a key part of the Ross Investment Group and is responsible for much of the thought leadership that spreads across all of the firm's clients.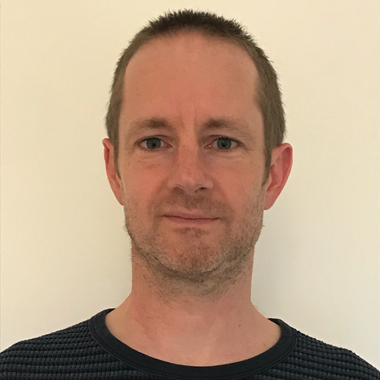 Sam Charles
Gallagher Employee Experience & Communication
- Digital Director
Sam is a Digital Director at Gallagher's employee communication and experience practice, Sam helps define, support and implement our clients' long-term digital strategy and vision across internal communication, reward & benefits and retirement planning.
Sam leads our digital team, inspiring them to constantly learn and innovate while embracing new technology to deliver successful client outcomes. He believes that the best work is done by happy and motivated people, and is driven to create an environment that facilitates this by ensuring that everyone has a voice.
With a degree in Environmental Geoscience, Sam switched from modelling pollutant distribution to retirement outcomes when he joined AHC (now Gallagher) in 2002. His role presents many opportunities to put his problem-solving skills to good use – in both technical and business challenges.
While falling short of his childhood ambition to be an astronaut, Sam loves to get out on his bike and ensure that life is a genuine uphill struggle by seeking out the UK's steepest and highest hills wherever he can.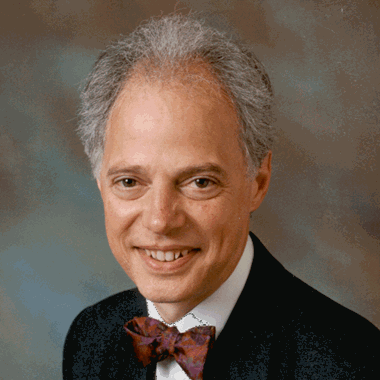 Peter Neville
Peter Neville joined the AMNT Committee in 2019. He has been a pensioner-elected trustee of BTG plc Pension Fund (400 members) for about fifteen years. His Fund has recently undertaken the task of choosing bulk annuity providers. This was done in two spaced halves, and, contrary to conventional wisdom, the second provider was different from the first.
His knowledge of pensions, coupled with the fact that he was already an elected trustee, caused his local council to put him forward for the Hertfordshire Pension Board (the oversight body for all local authority pensions in Hertfordshire, with member-nominated reps on the Board), which he chaired 2017-8.
He has been an AMNT panellist at various events such as at PBUK.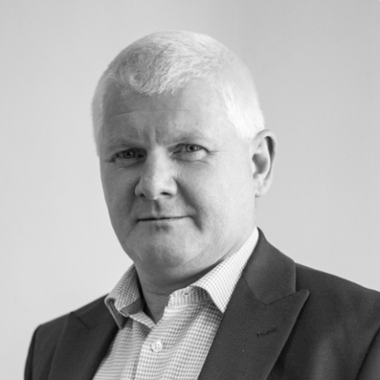 Chris Parrott
PMI
- Chair of the Trustee Group Forum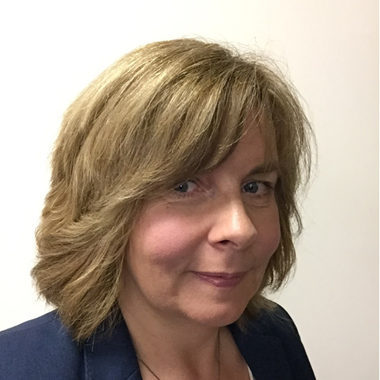 Christine Kerr
PMI
- Advisory Council Member
Christine Kerr is a Governance Specialist and Principal at Barnett Waddingham. She is a Fellow of the PMI and a member of the PMI Advisory Council, Trustee Group, Chairs the PMI Risk & Audit Committee and holds the PMI Award in Trusteeship.
She is an advocate of the skills and value of scheme secretaries/pension managers. These are skilled, specialist roles which provide diverse and interesting careers.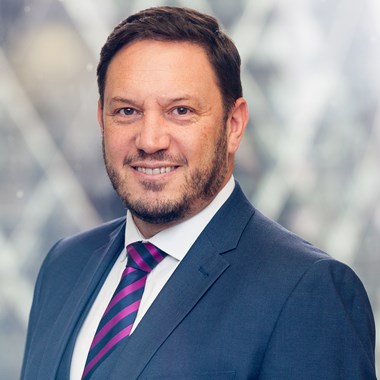 Gareth Tancred
Gareth Tancred is the Chief Executive of the Pensions Management Institute (PMI). He is responsible for the development of strategy, operational plans to deliver it and the executive management and administration of the PMI. 
Prior to joining the PMI, Gareth was the CEO of the British Institute of Facilities Management where he oversaw a significant growth in its qualifications, membership and profitability, creating a stronger voice for the profession and working with Government on a number of initiatives for the benefit of the economy and society.
He has over 18 years' experience at Board level, ranging from SMEs to large UK, European and international organisations, with an extensive portfolio as CFO.
Gareth became a Fellow of the Chartered Institute of Management Accountants in 1994, having qualified in 1992.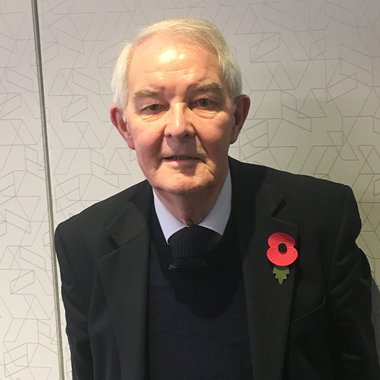 David Weeks
David Weeks was elected as Co-Chair of the Association of Member Nominated Trustees (AMNT) in 2016.  He is a director of the defined benefit pension scheme for a leading PLC in infrastructure services. The Pensions Management Institute presented him with their 2019 award for "Outstanding contribution to the pensions industry". "Engaged Investor" included him in their "Top 50 people in pensions 2017".
David Weeks is active in the affairs of the World Pensions Council, for whom he has acted as moderator, presenter and rapporteur at international conferences. Journals that have published contributions from him recently include "Financial Times", "Revue Analyse Financiere", "Portfolio Institutional", "Professional Pensions" and "Pensions Expert". He has been a judge for major UK pension awards.
In his previous career, David Weeks has experience of both public and private sectors. Most recently he served as a consultant or executive in UK Government Departments, including Home Office, Health, Trade and Industry, and the Office of the Deputy Prime Minister. Earlier, he worked in private sector business development and marketing, and in international advertising agencies. He is a graduate in History of the University of Bristol.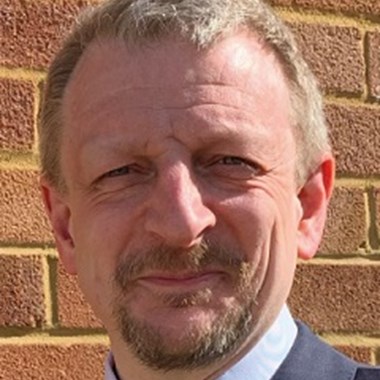 Paul Tinsley
Dalriada Trustees
- Professional Trustee
With 34 years in the Life and Pensions Industry, Paul has the very rare experience of having been a personal financial adviser, a market leader in the at/post-retirement market, a corporate pensions adviser and now a Professional Pension Trustee and Governance Committee member for DB and DC pension schemes.
Paul worked with the Government Actuary's Department to develop the original drawdown legislation and has worked with a number of Insurers to develop at/post-retirement products and investment solutions.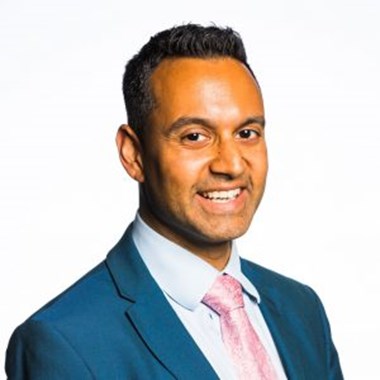 Nadeem Ladha
2020 Trustees
- Trustee Director
Nadeem joined 2020 Trustees in November 2018 and works across London and the Midlands.  Nadeem has almost 15 years of experience in the pensions industry. Before joining 2020 Trustees Nadeem was a senior member of PwC's Midlands pensions practice and prior to that spent 7 years at Hymans Robertson.
Nadeem has advised trustee boards and sponsors with pension schemes ranging in size from £10m to £4bn.  Nadeem has worked on a range of strategically focused and complex projects with clients that operated across a number of sectors including financial services, energy, media, telecoms, construction and professional services. A significant number of his clients have been either listed businesses or subsidiaries of overseas parent companies.
Nadeem, a qualified actuary, focuses on dealing with complex funding and investment situations as well as corporate mergers and acquisitions (M&A), financial restructures and specialist pensions risk transactions.  He has significant experience in dealing in situations involving the Pensions Regulator, including cases of proactive engagement and obtaining Clearance during corporate transactions.
Nadeem's strengths are focused around strategy, commercial acumen, innovation and building strong relationships quickly. Nadeem uses these strengths to get to the crux of issues across (potentially conflicted) stakeholders and then to co-develop solutions that result in sensible commercial outcomes, whilst safeguarding members' benefits. He excels at making sure blockages are unblocked and taking decisive action to ensure things get done.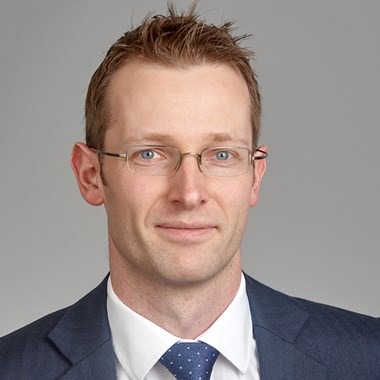 Stuart O'Brien
Stuart is a partner at Sackers, the UK's leading specialist law firm for pension scheme trustees, employers, corporate investors and providers.
He has experience of a broad range of pension-related matters, advising employers and trustees alike with a particular emphasis on finance and investment issues. This includes buy-ins and buy-outs, de-risking and advising on the legal aspects of scheme funding issues. Stuart has a keen interest in environmental, social and corporate governance (ESG) issues, stewardship, responsible and impact investing.
Stuart is chair of the Pensions Climate Risk Industry Group, which provides guidance for pension trustees on how to integrate, manage and report on climate risks using the recommendations from the Task Force on Climate-Related Financial Disclosures (TCFD).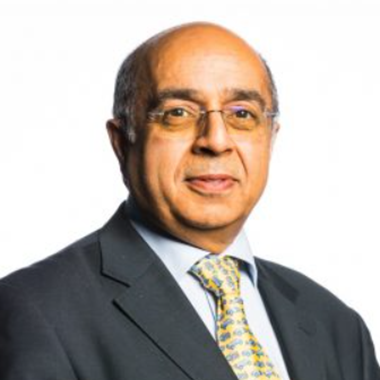 Jerry Gandhi
2020 Trustees
- Trustee Director
Jerry has over 40 years pensions experience with the earlier years culminating as Global Pensions Director for Inchcape plc in 1999. Since then Jerry has operated as a freelance pension specialist focusing on supporting Trustees and the sponsoring employer through change scenarios for DB and DC schemes often when the need for change had become critical.
Experiences include DB accrual closure, outsourcing pensions administration, effective asset management and de-risking. For the latter, this has included significant work on asset reviews and delivering a complex buy-in.
Jerry's strengths are in being able to understand and support the need for change usually working in-house (as an interim) to support the evaluation of a situation, designing a solution(s) that works and then working with the Company and Trustee Board's to deliver the desired outcomes.
Jerry takes a pragmatic view appreciating the conflicts that are ever-present between the Trustees duty to ensure the scheme benefits can be delivered and the cost impact on the sponsor. His extensive industry experience and involvement in so many diverse environments and change scenarios over the years ensures that as a Trustee he can contribute significantly as either Trustee or Chair of all types of DB and DC schemes both in the UK and internationally based pension schemes.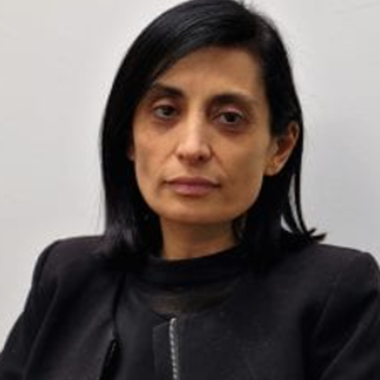 Tiziana Perrella
Dalriada Trustees
- Professional Trustee
Tiziana is a lead Trustee based in Dalriada's Manchester office. A qualified actuary, she has broad pensions experience, with specific expertise in risk settlement including being a lead adviser on over 200 buy-ins and buy-outs in the last 20 years. Prior to joining Dalriada, Tiziana was a Principal Consultant within Aon's Risk Settlement Group, having joined from JLT where she was Head of the bulk annuities team. Tiziana has over 20 years' experience of working exclusively within the UK occupational pensions.
She has worked with a range of trustee boards securing liabilities from under £1m million to £4 billion. Similarly, she has experience in working with a broad spectrum of sponsoring employers from small, owner managed businesses through to much larger, global and fully listed groups.
Tiziana has detailed experience of working with insurers within the risk settlement area to ensure the efficient transfer of scheme liabilities. Highly experienced in all aspects of scheme governance of schemes looking to actively de-risk, she understands best market practice relating to risk management, in addition to having detailed wider governance experience, including negotiating complex valuation outcomes, scheme mergers and de-mergers, the design and implementation of innovative investment strategies and detailed data analysis on full data risk transfer.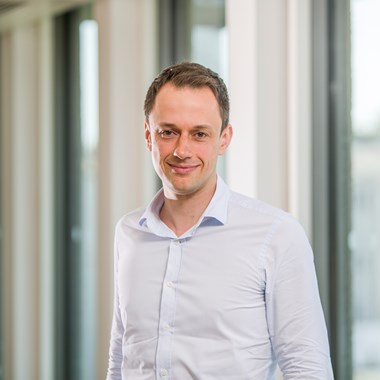 Tim Phillips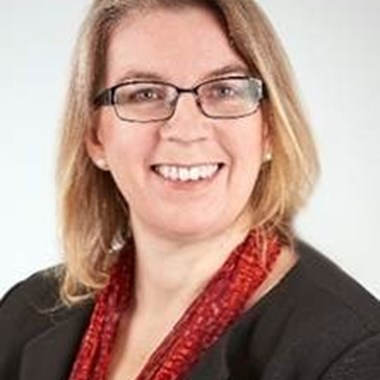 Jane Kola
Arc Pensions Law
- Partner
After working in pensions law for almost 25 years, Jane has developed and experience in advising trustees and employers on workplace pension arrangements, offering guidance on the establishment, management, restructuring, merging and winding-up of defined benefit, defined contribution and hybrid schemes.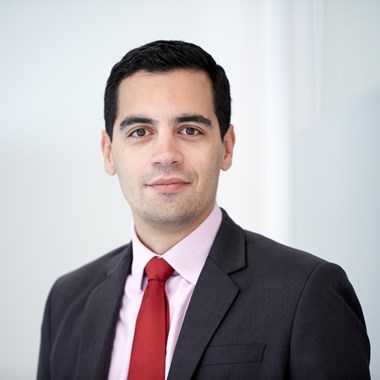 Adolfo Aponte
Lincoln Pensions
- Managing Director
Adolfo is a Managing Director at Lincoln Pensions, having joined from Lincoln International where he served in its corporate finance (M&A) division based in New York before moving to London in 2009. Adolfo has an MSc in Finance from the London School of Economics.
Adolfo has extensive experience advising pension schemes and sponsors on corporate transactions and funding de-risking structures impacting covenant across a variety of industries. Many of his clients are in the financial services industries, including insurers, (commercial and global investment) banks and asset managers.
Adolfo is a member of Lincoln's financial institutions group, and he leads Lincoln Pensions' client engagements involving covenant de-risking transactions. He has been involved in advising on the transfer of well over £20bn of pension liabilities since 2014 through insurance-led instruments such as buy-ins, buy-outs and longevity swaps. Adolfo has strong relationships with management teams and other key stakeholders in the UK life insurance and consolidation space.
Thank you to our sponsors and Insight Partners for their continued support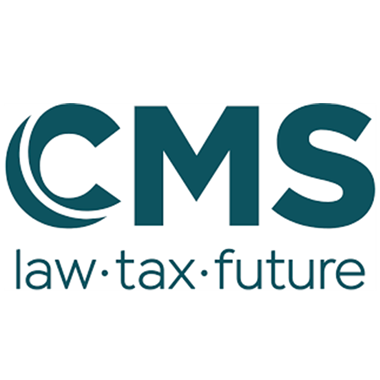 CMS
Ranked as a Top 10 Global Law Firm, CMS can work for you in 70 cities in 43 countries and with 77 offices worldwide. 4,800 CMS lawyers offer you business-focused advice tailored to your needs, whether in your local market or across multiple jurisdictions.
CMS is a Future Facing firm. With more than 70 offices in more than 40 countries and 4,800+ lawyers worldwide, we combine deep local market understanding with a global overview, giving us the ability not only to see what's coming, but to shape it. In a world of ever-accelerating change where technology is increasingly important in the deployment of global strategies, our clear, business-focused advice helps clients of every size to face the future with confidence. We're immersed in your world. Your interests and priorities are at the heart of what we do. Our lawyers are genuine experts in their fields, with a grasp of detail that's second to none. Our next-generation mindset is woven into all we do. It means we can anticipate the likely challenges, accelerate our pace and create the space to develop innovative solutions. We're diverse, supportive and inclusive, embracing our corporate social responsibility and creating a culture in which every one of our people, can maximise their potential and thrive.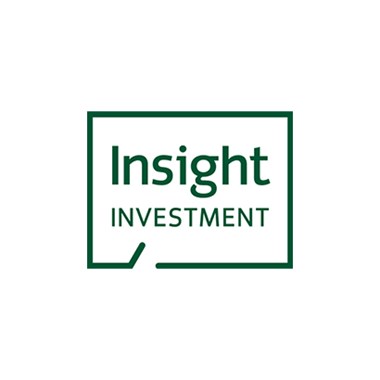 Insight Investment
Insight Investment is a global investment manager committed to a single goal: partnering with our clients to help them achieve their objectives with the greatest certainty. To serve this goal, our investment platform focuses on risk-management solutions, including liability-driven investing (LDI), cashflow-driven investing (CDI) and longevity hedging; a full spectrum fixed income capability; and a range of multi-asset and absolute return strategies.
We have a history of challenging the status quo where we believe this in the best interests of our clients. As an example, at first glance, a pensioner buy-in may appear to be a step towards a full buy-out by securing payments for some scheme members. However, in the context of the whole scheme, a buy-in may result in a riskier asset strategy and lower hedge ratio, extending the time it takes to achieve a full buy-out. It is therefore critical that we help schemes fully consider overall value for money, the impact on total portfolio and whether flexibility has been retained to deal with risks that are not easily hedged when considering de-risking options.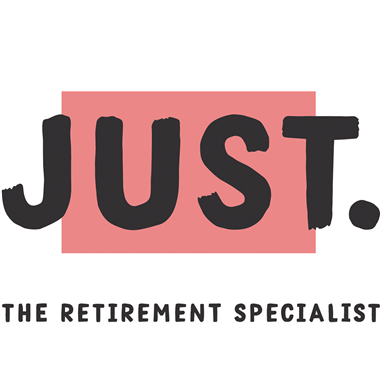 Just.
At Just we recognise that everyone's retirement needs are different. You may want a regular income with the security of knowing that it's guaranteed to be paid for life. Maybe you are looking for peace of mind and want to make arrangements for future care costs. Or perhaps you want to access the money tied up in your property to spend on home improvements or holidays. It could even be a combination of these things.
Here at Just, we're proud to be one of the UK's leading providers of retirement financial solutions. And that's why we believe we can help you.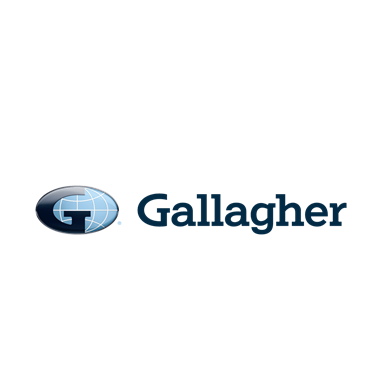 Gallagher
Helping people feel different about pensions. That's why we're here.
Who are we? We're Gallagher – Employee Experience & Communication (previously AHC), and we've been helping trustees and heads of pensions take a member-first approach to retirement communications for more than 25 years.
The perfect blend of large consultancy and agile agency, our 150-strong multinational team of passionate communicators knows how to engage, motivate and inspire people to make informed decisions about their financial future – and, as part of the Gallagher family, we're able to service our clients in all aspects of organisational wellbeing on a global scale.
ajg.com/pensioncommunications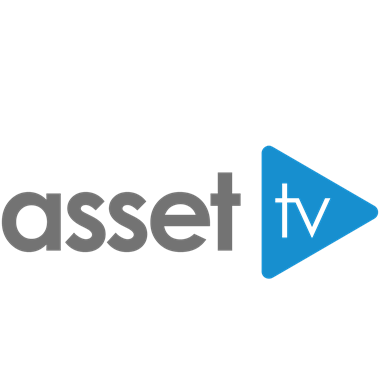 Asset TV
Asset TV is a global video research and learning platform for investment professionals, trusted by over 400,000 advisers, pension funds, consultants, family offices and wealth managers across the globe for their due-diligence, validation, research and learning.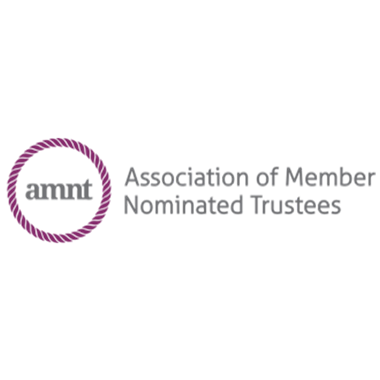 AMNT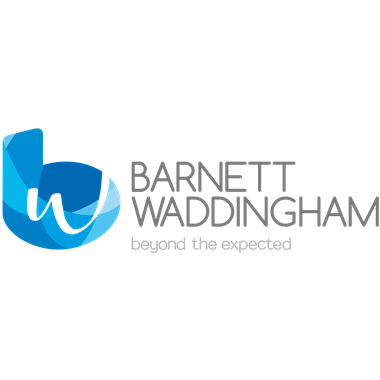 Barnett Waddingham
Barnett Waddingham is proud to be a leading independent UK consultancy at the forefront of risk, pensions, investment and insurance. We're a team of over 1,270 people, each delivering on our values and our promise to ensure the highest levels of trust, integrity and quality.
Everything we stand for at Barnett Waddingham is embedded in our promise – to do the right thing. We've applied this meaningful principle across all aspects of our business with continued success. Our continued and long-term commitment to delivering value is our promise to all our people and clients.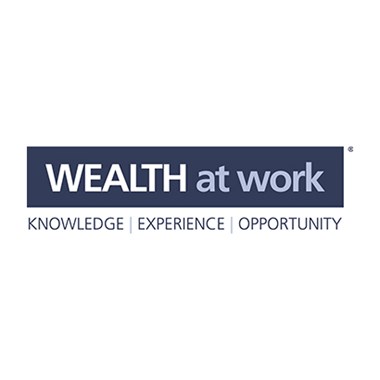 WEALTH at work
WEALTH at work is a specialist provider of financial education and guidance in the workplace supported by regulated financial advice for individuals. WEALTH at work help employees understand how to maximise their workplace savings and benefits in the context of their overall financial position, by delivering financial education and guidance which is tailored to their needs. This involves segmenting the workforce into different cohorts to enhance employee engagement.