Away from the pensions industry, Dominic's main achievements have centred on athletics – and on 19th December 2020, Dominic ran a couple of miles with his 9 year old son (Bert) to bring his recorded running mileage to exactly 100,000! This is a truly remarkable feat, which will have been matched by only a handful of people ever.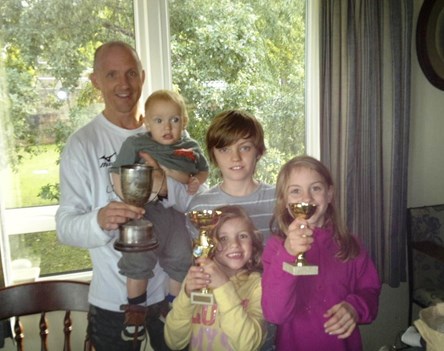 Dominic started recording his runs as a 12 year old, on 1st Jan 1979, and has averaged nearly 11km per day for the last 42 years! In his racing career, which ended in October 2012, Dominic competed in 61 races of marathon distance or above, with 18 first place finishes, 6 second place finishes and 11 third place finishes, meaning 57% of these races culminated in podium finishes.
Dominic's record includes:
11 marathon wins out of 45 races (including winning his last 7 marathon races outright) 
4 wins out of 6 races over 50KM, including being AAA of England champion in 2006, with the 2 non-wins being silver medal performances in the European Championships in 2004 and the World Trophy in 2006 
2 wins out of 8 races over 100KM, with both victories being achieved in the British Championships (2005 and 2008), and with the non-wins including 2 bronze medal performances in other British Championship races (2004 and 2006), a 16th place finish in the European Championships in 2005 and a 27th place finish in the World Championships in 2008.
Dominic was ranked number one in Great Britain over both 50KM and 100KM in 2008. He also ran the 6th and 9th fastest times in the world over 50KM in 2006 (where he was, again, ranked number one in Great Britain). At the time, those performances put Dominic in the all-time top 10 list of fastest runs ever over 50KM by a British athlete.
Dominic represented Great Britain / England on 10 occasions and captained his country on 4 separate occasions.
In 1998, Dominic also competed in the notoriously tough Marathon Des Sables. This is a 6-stage foot race across the Sahara Desert, which is reputably the toughest running event in the world. Dominic was the leading Briton on each of the last 2-stages.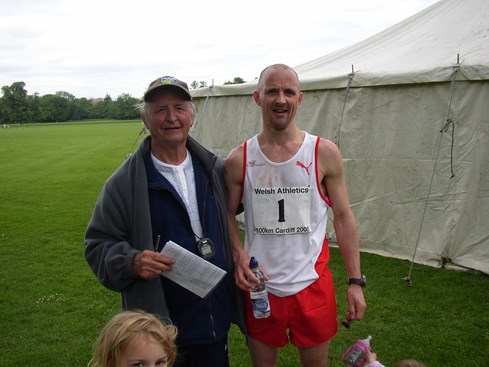 The attached pictures show Dominic with his dad after winning his second British 100KM Championship in 2008, and with his children after winning the last race in which he ever competed (the Isle of Wight Marathon in 2012).
back to Pensions Aspects Magazine
Last update: 7 April 2021

Salary: £35000 - £45000 pa
Location: Essex or Hampshire – Very flexible working
Salary: £25000 - £40000 pa
Location: Work for Home or Office locations countrywide
Salary: £30000 - £50000 pa
Location: Bristol / Home based with need to attend Bristol office