Market overview
Many companies swiftly adapted to current market circumstances with huge changes, such as remote working, to ensure continuing business plans despite a turbulent market. Recent surveys (December 2020) reported almost half of businesses are planning on returning to normal hiring levels in 2021. The Recruitment & Employment Confederation (REC) latest Jobs Recovery Tracker reveals that in December 2020 there were 1.77 million active job adverts in the UK, around 10.5% more than in December 2019. This increase in recruitment marketing activity is due to a number of factors, including pent-up demand from employers, and an increase in the amount of time that job adverts are being left open for. This was true for most areas of the UK, especially Wales and North West England. Only London saw a decline. Unsurprisingly, roles in sectors like health, social care and construction are in higher demand than last year; hospitality and leisure industries continue to struggle. "There is a great deal of underlying strength in the jobs market, despite the tough economic circumstances of the current lockdown. The potential for a strong bounce-back after the vaccination programme is rolled out is there." Neil Carberry, Chief Executive, REC.
The pandemic is just the latest of 3 'once in a lifetime' economic shocks the UK experienced in a little over a decade, following the financial crisis and Brexit resulting in an unprecedented 15-year living standards squeeze (Resolution Foundation, November 2020).
Following a brief pause in recruitment activity from March to May 2020, the pensions industry has continued to be busy in terms of recruitment across all sectors. We speak daily with companies actively hiring, with well-practised virtual interviewing and onboarding processes in place. It continues to be a candidate-driven market where opportunity, benefits packages, flexibility and a nimble recruitment process are essential to attract and retain talented individuals.
For many, 2021 onwards will be about achieving optimum balance between office and home-working, reaping the benefits - not least - of supporting Diversity & Inclusivity initiatives. Citrix reported 75% of office worker respondents would agree to a salary trade-off to work from home; how much % varied by age group and region.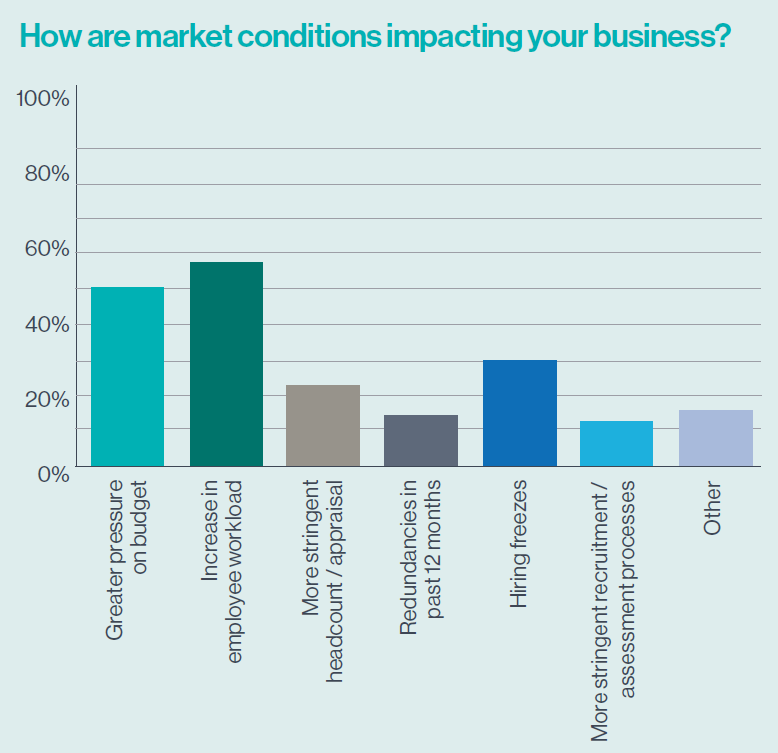 The impact of redundancies, recruitment freezes and the challenges of finding suitable applicants was regularly reported. Out of the main strategies to overcome this, 75% reported having to redistribute workload; nearly 15% reported responsibilities absorbed by a manager.
Comments made included:
Beneficial
Potentially employee wellbeing; the in-person team spirit is very powerful and can't be maintained to the same extent from home
The current crisis and reappraisal of working practices has increased business opportunities.
Is your salary in line with the market? 58% of respondents thought no or were unsure. 38% reported a pay rise of 2-2.9%; 22% received 0%. According to regular surveys on Glassdoor, 40% of employees are recorded as not negotiating on their salary, which may, on average, lead to 13% lower salaries.
Do you feel your employer could be more transparent with salary information internally/externally?
As with 2019's survey, 50% agreed. Taking a more open and transparent approach to compensation can go a long way towards building a culture that is more resistant to discrimination. Employees need to understand why they're paid what they're paid, and your organisation needs to know why, too.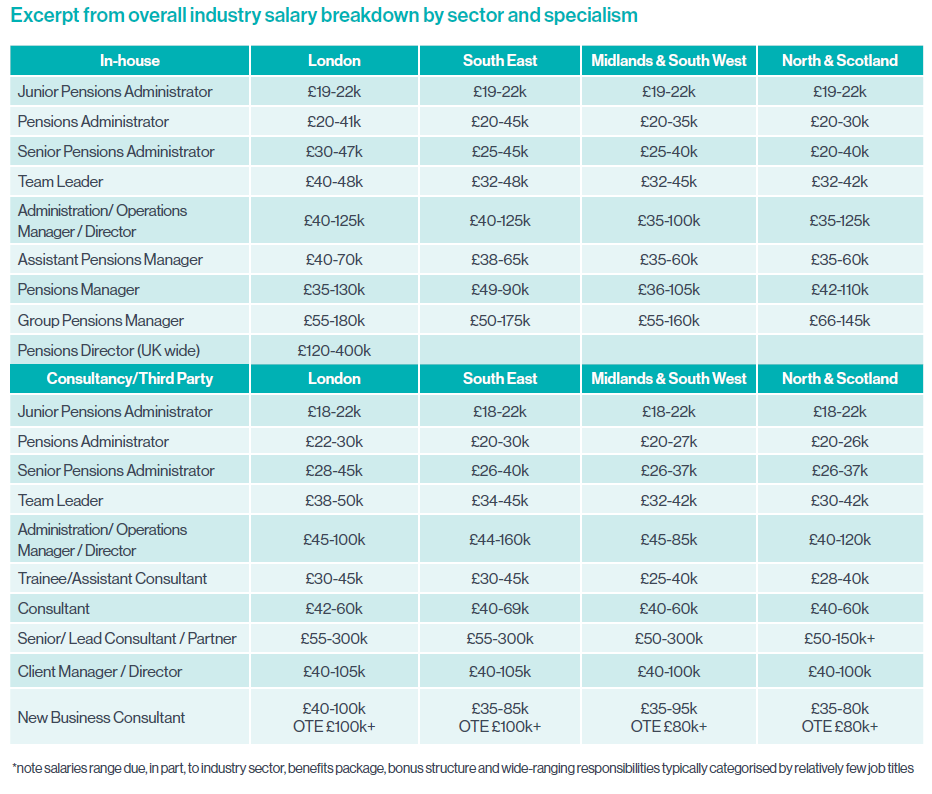 How could your benefits package be improved?
62% feel their benefits are competitive. A key trend for the past five years is flexibility; ability to buy/sell holidays scored highly. Unsurprisingly for 2020, holiday, income protection, critical illness cover and private medical insurance all featured highly.
Why change role?
18% of participants are less engaged; 41% neutral. The challenges of remote working and lack of face-to-face contact with colleagues featured regularly. 14% changed roles citing their reasons as 'new challenges', closely followed by salary. This reflects the past few years' of salary stagnation and lack of market movement.
SD Worx's June 2020 survey reported that salary packages are being placed as the most important priority for employees in the UK. Placed second was a strong focus on what the job will require, whilst job security ranked third. This highlights how employee motivations are evolving in this era, with UK employees looking at ways to better themselves and solidify their future in unprecedented times. Businesses, in turn, will be able to understand what measures need to be implemented, with an aim of improving the employee experience, job security and retention.
What are the most popular qualifications to hold?
Pensions continually increase in complexity; pensions professionals need to demonstrate knowledge and expertise to deal with these demands, whether new to pensions, or experienced. FIA, FPMI, APMI and Trustee Toolkit were most widely reported as being held or being studied for. The high number of responses in this section annually demonstrates the continuing regard in which professional qualifications are held in this industry. "By providing payroll and pension staff with relevant training, businesses can safeguard against the financial risk to the business. It provides clear opportunity for students to develop their knowledge and demonstrate their understanding in several roles in the pension industry." CIPP
Study supported?
23% confirmed their employers support study with incentives between £100-1800, and being offered study leave of between 0-15 days per exam.
Conclusion
The increasing numbers of participants in this survey each year is an indication of the considerable challenges this industry's professionals continue to face, whilst delivering long-term, effective, sustainable pensions provisions for the UK workforce.
We had a fantastic response to our annual survey and thank all participants. For further findings or benchmarking please contact the Sammons Pensions Recruitment team.
Notes/Sources
This article was featured in Pensions Aspects magazine May 2021 edition.
back to Pensions Aspects Magazine

Salary: £80000 - £130000 pa
Location: Work from home, with travel to client meetings/office as required
Salary: £25000 - £38000 pa
Location: East Sussex, 2-3 days work from home
Salary: £27000 pa
Location: South Yorkshire (with Hybrid Flexible Working Option)