New Years' Resolutions
The excesses of Christmas are now behind us and promises of abstinence and good intentions lie ahead. As 2019 begins, we enter the year in which the UK begins to leave the EU and venture into the unknown. What then for pensions? Guy Opperman, Minister for Pensions and Financial Inclusion, has promised a major Pensions Bill in 2019 and one that should be the pensions bill to end all pensions bills. Announcing it last October, it now appears it was the reason for all the consultations that have kept us more than busy during 2018. By having the consultations completed before Christmas gives time for legalisation to be drafted.
What can we expect from the Pensions Bill?
It would come as no surprise that most bets would be on Defined Benefit (DB) consolidation; an area the government and industry bodies have been keen to see develop.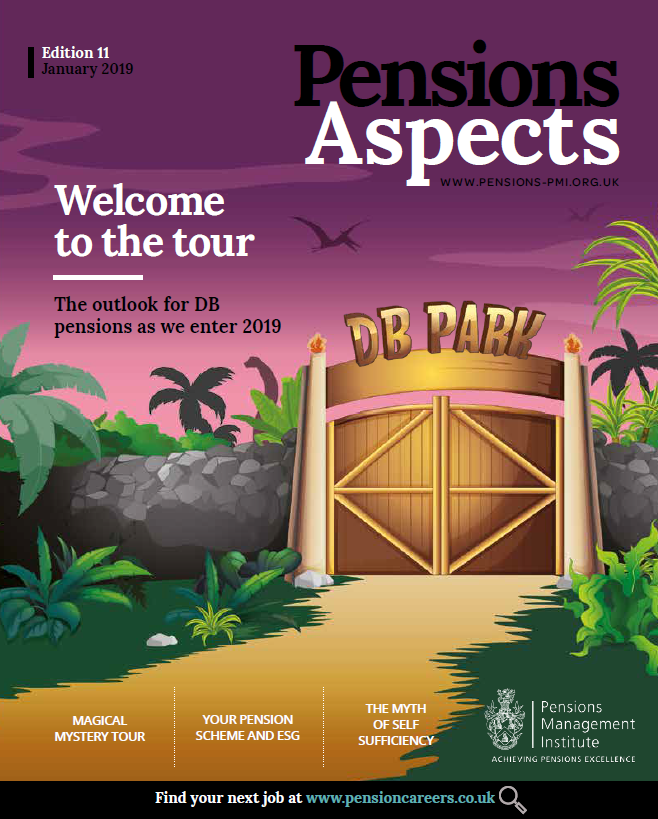 The governance and financial burden on many small and medium sized schemes being difficult for employers, and concerns over the governance and longevity of these schemes tends to concentrate the mind. There are already different ways and means of consolidating schemes, whether it is through merging schemes employers have picked up along the way and moved to one provider to save costs and time, through to offloading the schemes to DB Master Trusts. However, with the advent of the new DB commercial consolidators, current legislation may not provide sufficient comfort or encourage the move to consolidation; consultations focussed on governance but also a potential special funding measure, which is somewhere between the technical provision and buy out measures. Perhaps legislation in the bill will clear this up?
Another area where expectations are high, is the increase in The Pensions Regulators' (TPR) powers. Much has been made of dividends being paid out by failing companies with large deficits and long deficit recovery plans.
Carillion may be the straw that broke the camel's back. This is a contentious area as many feel that TPR has sufficient powers but has not used them effectively. Latterly in 2018, we have seen high profile cases of TPR getting tough.
Collective Defined Contribution (CDC), is the topic that just will not go away. With the advent of Royal Mail choosing to introduce CDC, it has raised its head again. Whilst much of the industry feels it is a case of too little too late as most DB schemes have already been replaced with Defined Contribution (DC) arrangements, others feel there is still a role for CDC to play, particularly in the public sector.
April 2019, will see Master Trusts emerge from the new authorisation regime; some will fall by the wayside whilst others will continue to go from strength to strength. The desire to enforce higher degrees of governance on single trust DC is well known, and we could see further developments and requirements in this area.
And finally, dare I mention the Pensions Dashboard? I'm writing this just as we expect to receive an announcement from DWP and hopefully the publication of the pensions dashboard feasibility study. Actually I think I'll stop there…
back to Pensions Aspects Magazine
Last update: 26 February 2021

Salary: £31500 - £37000 pa
Location: Berkshire
Salary: £70000 - £90000 pa
Location: Hampshire
Salary: £55000 - £75000 pa
Location: London
You may also like: