Pension scheme sustainability and development
The current pandemic demonstrates how vulnerable we are as a society in terms of health and financial wellbeing. Pension schemes have adapted many times in response to external forces including the re-sharing of risk between sponsor and member (Defined Benefit to Defined Contribution).
The pandemic has pushed some important decisions further down the road and we cannot predict what the future will be, but people need a tax-efficient, long-term savings vehicle to provide for themselves when they can no longer work. The single biggest barrier to effective pension provision is cost; paying for the benefits themselves and supporting the scheme to success. We have a significant legacy of Defined Benefit (DB) schemes that will take many decades to run down and a growing Defined Contribution (DC) market that has been hit hard in recent weeks. Members have been responding by asking what they can take now to replace lost income, or suspending or ceasing membership to save money.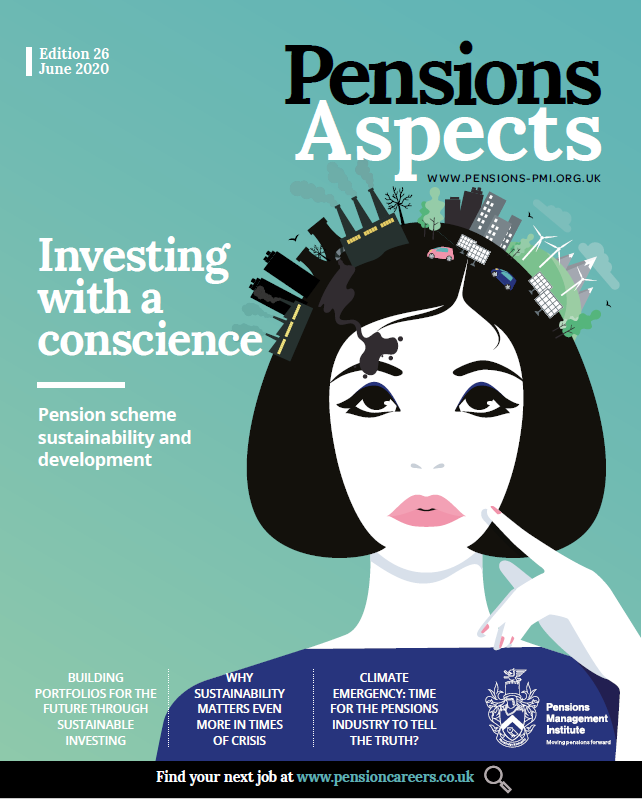 Sustaining
schemes Paying for benefits in the DB world has been eased by a range of de-risking activities with everything from simple measures like tracing members over pension age to full buy-out of benefit tranches. Some de-risking measures have stayed, such as offering transfer values, exchanging pension increases for extra benefits or commuting trivial benefits for cash. These have played their part in containing costs, benefiting members and sustaining schemes. Integrated Risk Management has also helped by focusing attention on the inter-dependence between funding, investment strategy and scheme management. At the management level, we have seen a renewed move towards outsourcing, highly computerised administration, increased off-shoring and a member self-service. We are on the brink of a revolution in technology-driven services, once de-risking and GMP equalisation have had their effect on scheme data integrity.
Developing schemes
Despite all these measures, costs are still rising and we are bracing ourselves for the fall-out from the pandemic. In the DB arena, those schemes that can, may choose to buy-out the benefits but there are thousands of smaller schemes that cannot afford it. These schemes could gain access to economies of scale and more sophisticated investment strategies and governance by moving into DB Master Trusts. DC Master Trusts are already on the rise as individual DC trusts are declining for similar reasons. Taking professionals onto trustee boards, simplifying benefit structures, scrutinising advisers in terms of value for money, and increasing automation and off-shoring in administration services can also deliver tangible savings. However, in many ways, we are still transitioning from a pension system where members paid their fixed contribution and the employer 'looked after them' to one where the member has to take ownership and responsibility for his or her pension. In order for these schemes to deliver successful outcomes, members need education and guidance and I would like to see a rise in those services
back to Pensions Aspects Magazine
Last update: 26 February 2021

Salary: £20000 - £30000 pa
Location: Hybrid Working, 3 days office (Derbyshire) and 2 days at home
Salary: £25000 - £35000 pa
Location: Option of working in the Southern (Surrey) or Northern office (North Yorkshire) and 3 days Home Working
Salary: £40000 - £50000 pa
Location: Option of working in the Southern (Surrey) or Northern office (North Yorkshire) and 3 days Home Working
You may also like: