PMI and the next generation
Last month the PMI was delighted to host the launch of NextGen at PMI Towers. This welcome initiative is in line with PMI's special interest group which is looking at how we develop and deliver what our members need, if they are younger than the grey hair and grey suited brigade and/or if they are new to pensions.
Many would think that we have this covered with our extensive range of qualifications, and educational seminars and conferences. However, it is not all about sitting qualifications; members do need them but they need other things as well.
Having reviewed our membership profile, a third of members are under 35 and whilst this is not just about youth, it does show there is a large section of our membership who have different needs to PMI Fellows.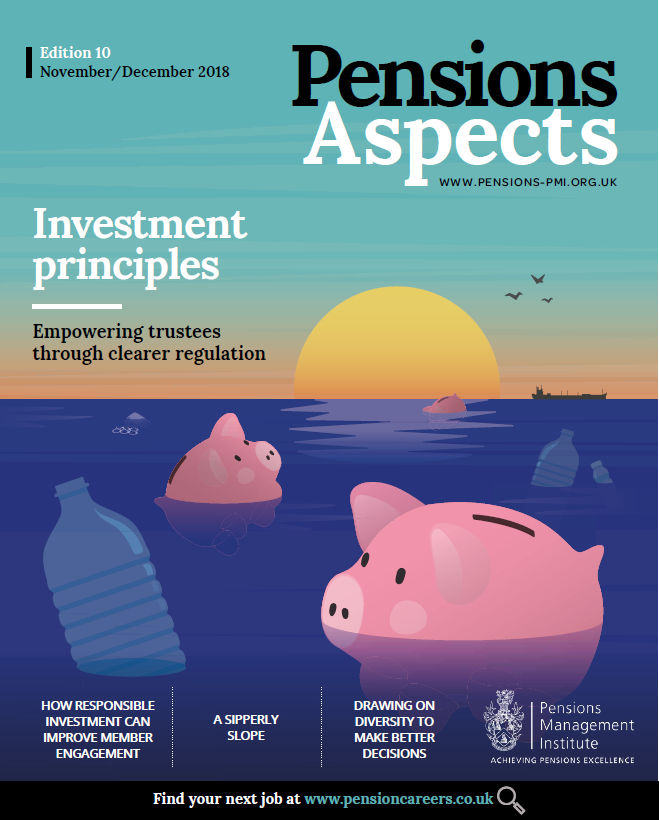 It is often daunting being new in any industry, and pensions is no exception. It is complicated, there are several specialist areas, and it can look as if everyone knows each other or has worked together at some stage. After 26 years in the industry, if I go to an event or seminar, I will invariably know quite a large proportion of the other attendees. If I want some information on a subject or to clarify my understanding, I know who to pick up the phone to and ask a favour from. I am perfectly happy to approach someone I don't know and strike up a conversation, and I do try to ensure I don't fall into the comfort trap by just speaking to my existing contacts and industry friends.
What do the newbies, whether a youngster starting on a career in pensions or a new more mature newcomer, need to help smooth their way into the world of pensions?
Should we consider providing specialist events where they are welcome to meet other newbies? Approaching someone in the same boat may be less scary. PMI London region recently hosted an event based on speed dating, which proved to be an enormous success. However, not everyone is in London; and is this something that could be replicated in other regions? Should we encourage collaboration with other pensions bodies and look to hold mutual events?
What else, other than meeting likeminded people do, our newbies to the industry feel they need or want? Perhaps mentoring or understanding how to progress and succeed in the workplace? A session at the administration technical seminar which looked at career progression and how to move forward was presented by the immediate past president. Administrators found it really useful; not only did it cover what they could do within pensions but how what they did outside of pensions could also aid their development.
One thing I would like to see is organisations putting forward the next generation of speakers for our events, or anyone else for that matter. They bring a different perspective and often when it is deeply technical, are closer to the practical implications of the topic. It is also a wonderful development experience for them. And, if they don't want to speak, start them off by getting them to write articles for Pensions Aspects!
1/3 of our members are under 35.
Our special interest group will be surveying the membership to ascertain what more can be done to help them. We will also maintain our support of the NextGen initiative, hopefully along with employers and other industry bodies. 
back to Pensions Aspects Magazine
Last update: 26 February 2021

Salary: £31500 - £37000 pa
Location: Berkshire
Salary: £70000 - £90000 pa
Location: Hampshire
Salary: £55000 - £75000 pa
Location: London
You may also like: