Pensions Aspects Live
The award-winning Pensions Aspects Live is aimed at pensions professionals and those working in aligned business areas. The event complements our member magazine, Pensions Aspects, and draws on the current issues and challenges facing employee benefit consultants, administrators, trustees, lawyers and members.
In-person Fees

- Free for members
- Affiliate and corporate members: £300 (+VAT)
- Non-members: £600 (+VAT)

In-person

event

Virtual Fees

members free
affiliate and corporate members free
non-members £100 (+VAT)

10+

speakers

10 hours

CPD
Topics of discussion:
Who should attend:
Pension Scheme Managers
Trustees
Administrators
Policy advisers
Consultants
Lawyers
Corporate IFAs
Investment managers
Actuaries
Communication professionals
The venue
IET London, 2 Savoy Pl, London WC2R 0BL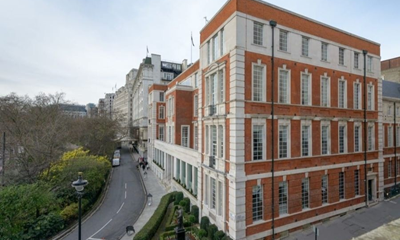 Post covid macro-economic challenges and opportunities for a new generation of savers
Preparing for a bulk annuity transaction and key considerations for PPF+ cases
Refreshments & networking break
Breakout Session | Panel Discussion: Communicating with the new pension saver
Breakout session | A Just Transition: Why it matters to the pensions industry
Lunch roundtable: The case for gold in pension schemes
Using Technology to improve member outcomes
Diversity, Equity & Inclusion - How does DNI affect members
Refreshments & networking break
Breakout Session | Panel Discussion: Accumulation to Decumulation
Lessons from... Monzo and Starling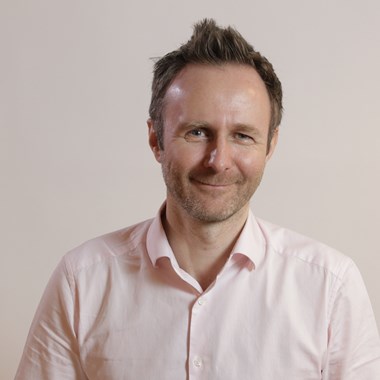 Jason Bates
Monzo, Starling Bank and 11:FS
- Co-founder
As one of the key figures behind two of the most successful digital banks in the UK, Jason has a wealth of lessons in the behaviour of a new generation of banking customers as well as the challenges incumbent businesses face.
He also looks at the pitfalls of digital transformation, how to innovate and create new products, and what the future of banks and money looks like.
Tech entrepreneur, Jason Bates is the co-founder of Monzo and Starling Bank, two of the most successful and revolutionary financial services companies of recent times.
He now leads his own fintech consultancy and is one of the presenters on the podcast, FinTech Insider which covers everything from digital banking and consumer behaviour to the future of blockchain and cryptocurrencies.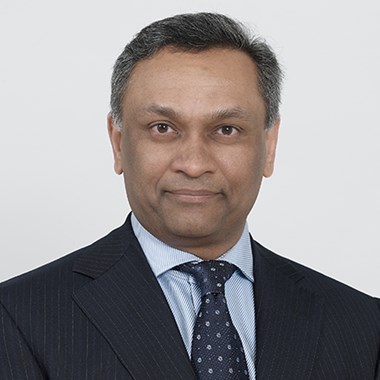 Arnab Das
Invesco
- Global Market Strategist
Arnab Das is Global Market Strategist in the EMEA region, based in London, and a member of Invesco's Global Thought Leadership team. He helps develop and communicate analysis and insight on the global economy and financial markets across asset classes for clients, media, governments and central banks. He works with Invesco's investment teams across disciplines and regions and is a member of Invesco's Global Investor Forum Advisory Council with a focus on global macro and emerging markets. Arnab's research interests span economic policy, performance and reform; and economic and financial history.
Arnab joined Invesco in 2015 as Head of EM macro research for Invesco Fixed Income. He began his career in finance in 1992, and has served as Co-head of Economic Research & Strategy at Roubini Global Economics; Co-head of Global Economics & Strategy, Head of Global FX Research, and Head of EM Economics & Strategy at Dresdner Kleinwort; and Head of EEMEA Research at JP Morgan. He has also been a private consultant in global and emerging markets, as well as consulting with Trusted Sources, a specialist EM research boutique.
Arnab's studies were in macroeconomics, economic history and international political economy. He received an AB from Princeton University in 1986 and completed his postgraduate and doctoral work at the London School of Economics in 1987-1992.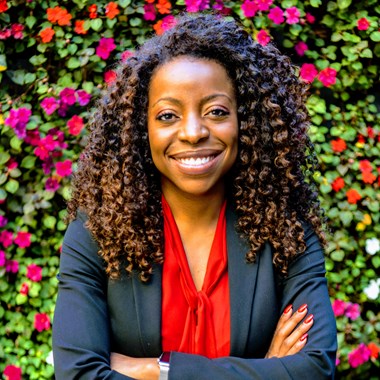 Uche Enemchukwu, Esq.
Nelu Diversified Consulting Solutions
- Chief executive Officer
Uche Enemchukwu is the Co-founder and CEO of Nelu Diversified Consulting Solutions ("Nelu"), a global diversity, equity and inclusion (DE&I) consultancy that specializes in employee benefits and Total Rewards. With offices in the United States and United Kingdom, Nelu has garnered the attention of global plan sponsors and news outlets, as well as the recognition of the University of Chicago Booth School of Business for its innovative approach and social impact.
Possessing deep benefits experience, Uche began her career as an associate attorney at a large law firm with a well-regarded and sophisticated human capital and benefits practice. She then transitioned to consulting at Willis Towers Watson, where she drove benefits compliance and strategy results for Fortune 100 employers. Before founding Nelu, Uche led retirement compliance at Boeing, which has some of the largest and most complex benefits plans in existence. She also developed, designed, and implemented a Total Rewards DE&I function at Boeing, through which she executed multiple first-of-their-kind solutions.

Uche received her J.D. and LL.M. in Taxation from Washington University in St. Louis. There, she was awarded the Dagen-Legomsky International Public Interest Fellowship and taught undergraduate-level international human rights courses in the Netherlands. Uche received her B.A. in History and International Comparative Area Studies from Duke University.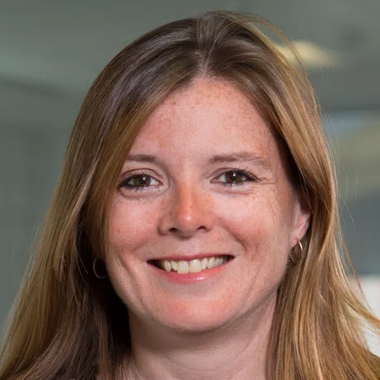 Steph Gold
Barnett Waddingham
- Associate and DrumRoll Lead Consultant
Steph leads Barnett Waddingham's creative communication consultancy, DrumRoll, and provides strategic advice to a range of clients in the UK.
She has developed an in-depth knowledge and expertise over many years of working in communications enabling her to communicate pension, employee benefits and financial wellbeing content to people through numerous channels.
By using creative thinking and effective delivery, Steph's passion is to help real people of all ages and from all backgrounds understand technical subjects and enable them to take educated decisions.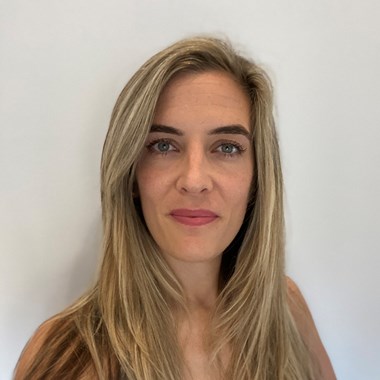 Claire Lincoln
World Gold Council
- Head of Institutional Sales, EMEA
Claire joined The World Gold council in 2020 to head up distribution relationships across Europe. She has spent more than 13 years working in front office sales roles within financial services firms including Bloomberg, Credit Suisse and most recently The Bank of New York Mellon in London.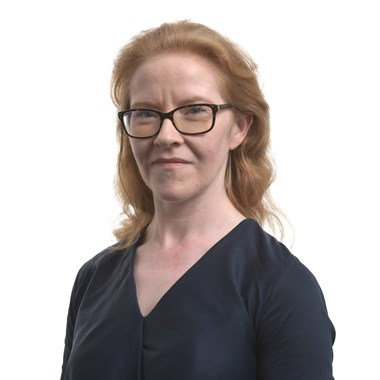 Helen Morrissey
Hargreaves Lansdown
- Senior Pensions and Retirement Analyst
Helen joined Hargreaves Lansdown in August 2021 as a senior pensions and retirement analyst. She works with the media to raise awareness of key retirement issues to help people build financial resilience in retirement. Helen has 18 years' experience in the pensions industry.
Prior to joining Hargreaves Lansdown Helen worked as a pension specialist at Royal London where she provided media comment and research on issues such as auto-enrolment, investment, retirement income and state benefit take up.
She was also an award-winning pensions journalist working on titles such as Professional Pensions, Global Pensions and Retirement Planner.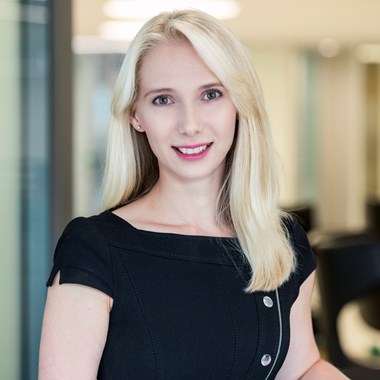 Maria Nazarova-Doyle
Scottish Widows
- Head of Pension Investments and Responsible Investments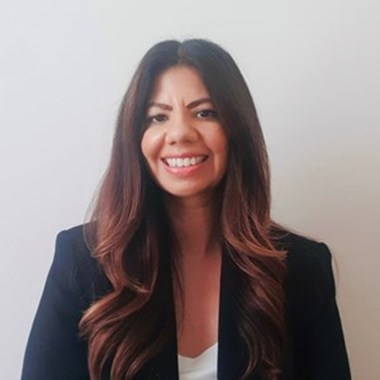 Uzma Nazir
Pension Insurance Corporation
- Head of Origination Structuring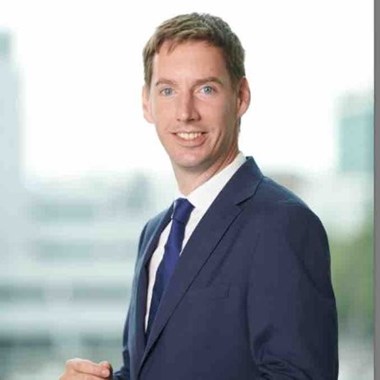 Jeremy De Pessemier
World Gold Council
- Institutional Relationship Manager
Jeremy joined The World Gold Council in 2021 to develop relationships with key institutional investors across Europe and raise awareness around gold as an asset class. He has over 15 years' experience in global multi-asset investment strategies and solutions. Prior to joining the World Gold Council, Jeremy worked as Senior Investment Strategist at State Street Global Advisors and prior to that was part of the portfolio construction team at Bank of Ireland Asset Management. He holds the Chartered Financial Analyst® designation.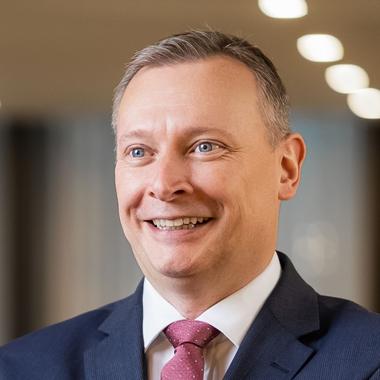 Andy Seed
Aviva Investors
- Head of DC Solutions
With over 20+ years in the UK pensions industry, Andy is widely recognised as a DC market expert, having held various senior positions in global consulting firms, within asset management and with insured/bundled pension providers.
Andy leads DC investment at Aviva Investors, supporting the formation of its current and future DC market strategy. This follows a 9 months project with AI and a 7 month project with Aviva, where Andy re-engineered the distribution strategy for the Aviva Workplace pensions business, as well as reviewing 'direct' business distribution strategy for Aviva Life.
Prior to working with Aviva, Andy spent 3 years running the £22bn Zurich corporate pensions business and oversaw M&A disposal to Scottish Widows (Lloyds Banking Group) in April 2018, working with the new owners in transition, up to the point of regulatory transfer of asset ownership. Before this, Andy ran the UK DC distribution team for JP Morgan Asset Management and before that, he spent the last 10 years of his consulting career advising large corporate clients as well as running teams of DC consultants in senior DC consulting positions at KPMG, Deloitte and Mercer.
Previously, Andy was the Managing Director and founder of his own consulting business Apollo Financial Ltd.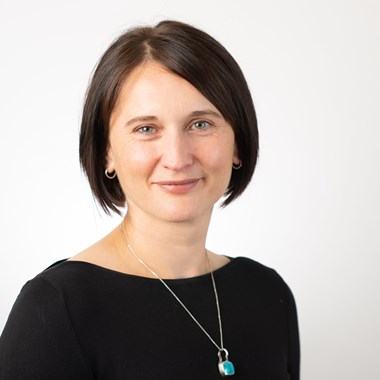 Louise Sivyer
The Pensions Regulator
- Interim Head of Policy
Louise Sivyer is the interim Head of Policy in TPR's Regulatory Policy Directorate, leading the team responsible for developing regulatory policy that delivers across TPR's strategic priorities and encompasses DB, DC and public service schemes.
Louise joined the Regulator in 2007 and has worked in both policy and operational teams. Before joining the Regulator, Louise held technical roles in the pensions industry ranging across personal and occupational pensions, third party pension administration, and TPAS (The Pensions Advisory Service).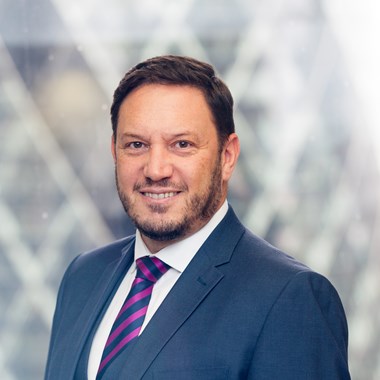 Gareth Tancred
Pensions Management Institute
- CEO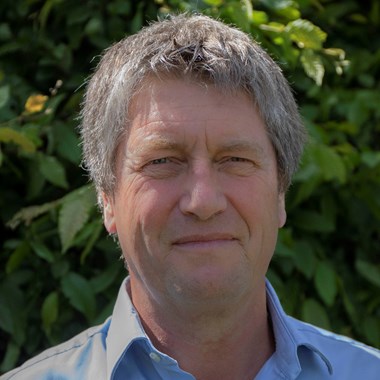 Kevin Wesbroom
Capital Cranfield
- Professional Trustee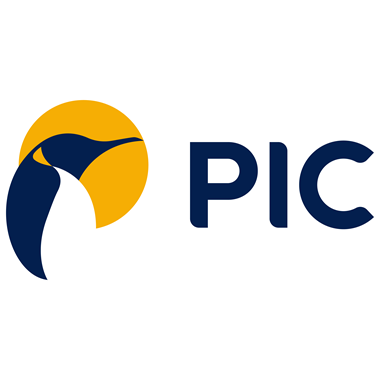 Pension Insurance Corporation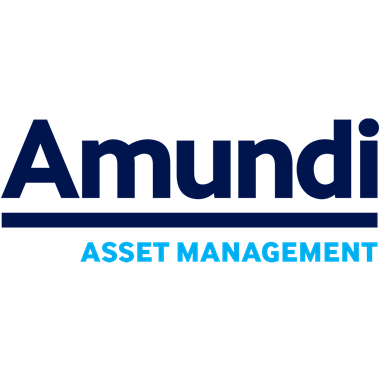 Amundi Asset Management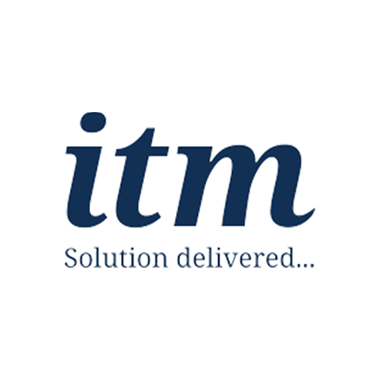 ITM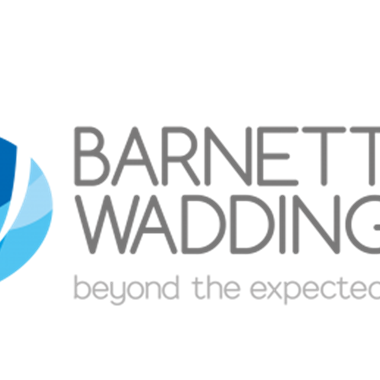 Barnett Waddingham
Breakout Stream Sponsor
-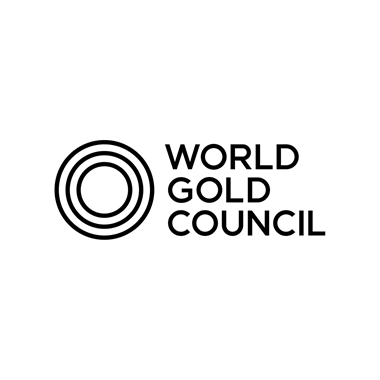 World Gold Council
Lunch Roundtable Sponsor
-
We're the global experts on gold.
Leveraging our broad knowledge and experience, we work to improve understanding of the gold market and underscore gold's value to individuals, investors, and the world at large.
Collaboration is the cornerstone of our approach. We're an association whose members are the world's most forward-thinking gold mining companies. Combining the insights of our members and other industry partners, we seek to unlock gold's evolving role as a catalyst for advancements that meet societal needs.
We develop standards, expand access to gold, and tackle barriers to adoption to stimulate demand and support a vibrant and sustainable future for the gold market. From our offices in Beijing, London, Mumbai, New York, Shanghai, and Singapore, we deliver positive impact worldwide.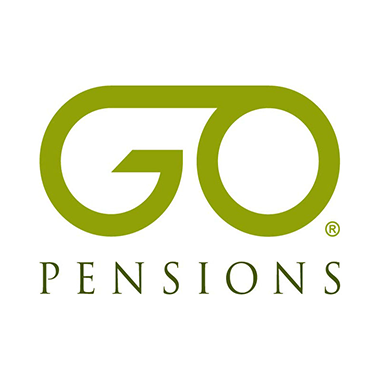 GO Pensions Ltd
Go Pensions are specialist independent evaluators. We offer four main services: Sourcing, Strategy, Implementation and Review, across a number of markets such as Third Party Administration, Master Trusts, Professional Trustees, In-house functions and Administration Systems.
Our team of pensions industry experts supports across a range of projects. These include first-time outsourcing, TPA and System reviews, provider migrations, Master Trust selections and Flexible Benefits providers.
We use an objective and unbiased approach to drive value for clients, finding the best fit for their scheme, sponsors and members.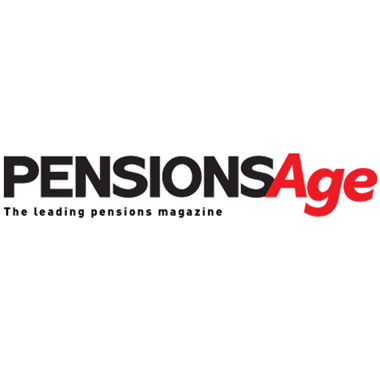 Pensions Age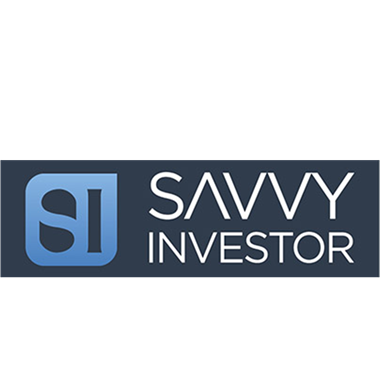 Savvy Investor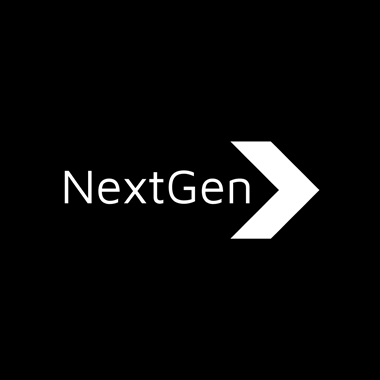 NextGen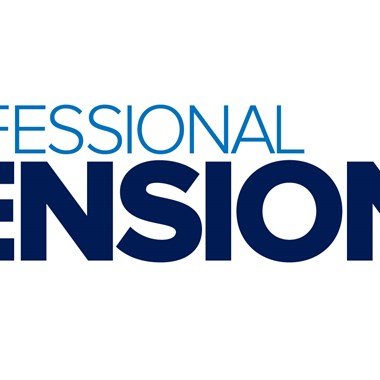 Professional Pensions