It's exam time!
We are now entering the examination period for our students and hopefully all their hard work will pay off.
Education and qualifications are the cornerstones of the PMI's reason for being. You could be an industry entrant starting out with the Award in Pensions Essentials, a new trustee taking the Award in Pension Trusteeship, someone continuing on their path towards the Advanced Diploma in Retirement Provision, or even a seasoned pension veteran getting up to speed with other areas such as the Certificate in DC Governance; you and everyone else will be nervous but we have all been there, although for some of us it was a long time ago.
Hopefully all students will have taken advantage of the PMI's offerings in terms of revision courses (either centrally or via a regional group), materials produced by our study partners and correspondence courses manned by our army of volunteers.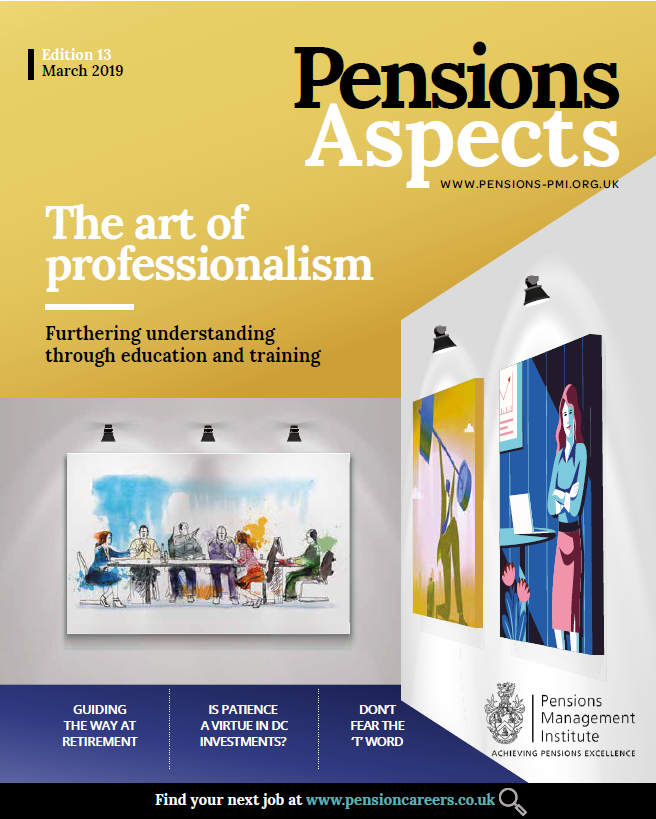 The PMI is very grateful to our study partners for providing their expertise to our students, but also to the volunteers who create the exams, monitor the materials and most importantly mark them. Your ongoing support is invaluable and I want to thank you all.
I wouldn't have passed my exams all those years ago without people like you. I have also volunteered in the past, writing study materials, running revision courses and, my personal favourite, setting exam questions.
However, the times are a changing as the saying goes. The PMI is making significant investments into how we carry out the operational side of things i.e. invoicing, entry forms etc, with a new CRM (customer relationship management) system being developed as we speak. This opens up lots of opportunities for our student and qualified members, which we hope to update you on shortly.
Another exciting investment has been in the development and piloting of online exams in October 2018, resulting in the roll out of this capability to many more exam types, notably the multiple choice ones and the ADRP (Advanced Diploma in Retirement Provision). In time we will look to expand our capability to making exams more accessible in terms of location and timing.
We are excited about the positive responses from the students that took part in the pilot last year.
In the coming months you will see more information about our fab five qualifications, all of which will be online, and include:
Award in Pension Trusteeship
Certificate in DC Governance
Certificate in Pension Scheme Member Guidance
Retirement Provision Certificate
Diploma in International Employee Benefits
Our continued commitment to lifelong learning and ensuring our members have the right pathways to develop professionally and in their careers, is at the heart of what we do.
back to Pensions Aspects Magazine
Last update: 26 February 2021

Salary: £31500 - £37000 pa
Location: Berkshire
Salary: £70000 - £90000 pa
Location: Hampshire
Salary: £55000 - £75000 pa
Location: London
You may also like: