Pensions Aspects Live
02 December 2021
|
09:00 – 18:00
Pensions Aspects Live
In light of the new rules to stop the spread of the Omicron coronavirus variant, we have revised our COVID-19 measures for this event.
A lateral flow test is now required to be taken by all attendees in the 24 hours prior to the event.
On arrival please head to the main building reception desk, and please be sure to bring some form of ID with you as they may need to check it at reception. All guests must wear a face mask when entering the building, and moving around the corridors, however it is not mandatory when in the conference space.
More information regarding our COVID-19 measures can be found here, as well as the governments recommendations here.
Fees in-person

Free for members*
£360 for Affiliate and Corporate members
£720 for non-members

*Includes Student, VQ Student, Cert, DIP, Associate and Fellow members only

6 hours

of CPD

Fees virtual

Free for all member types
Free for non-members

10+

speakers

Hybrid event
Topics of discussion:
The award-winning Pensions Aspects Live is aimed at pensions professionals and those working in aligned business areas. The event complements our member magazine, Pensions Aspects, and draws on the current issues and challenges facing employee benefit consultants, administrators, trustees, lawyers and members.
Political and economic developments 
Innovations in Pensions
Where next for CDC?
Who should attend:
Pension Scheme Managers
Trustees
Administrators
Policy advisers
Consultants
Lawyers
Corporate IFAs
Investment managers
Actuaries
Communication professionals
The venue
Allen & Overy, One Bishops Square, London E1 6AD, United Kingdom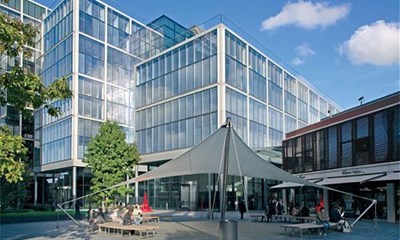 Liverpool Street Station
Shoreditch High Street Station
Aldgate East Station
Aldgate Station
Moving Pensions Forward – Delivering for Everyday People
TCFD: quite a journey, but not yet the destination
Refreshment and networking break
How gold increases robustness, resilience and protection within diversified portfolios
Getting the best value from consolidation
Navigating the Themes of 2022
Refreshment and networking break
Collaborating to improve pension support
The Future of Board Intelligence
Annual Lecture – Covid19 – How did it begin and how will it end?
Networking and drinks reception provided by Allen & Overy
Speakers
Hear from the experts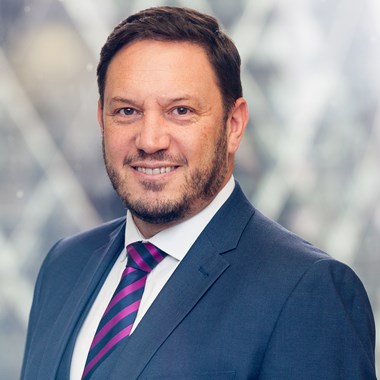 Gareth Tancred
Pensions Management Institute
- CEO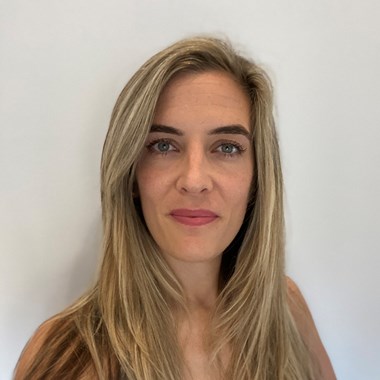 Claire Lincoln
World Gold Council
- Head of Institutional Sales EMEA
Claire joined The World Gold council in 2020 to head up distribution relationships across Europe. She has spent more than 13 years working in front office sales roles within financial services firms including Bloomberg, Credit Suisse and most recently The Bank of New York Mellon in London.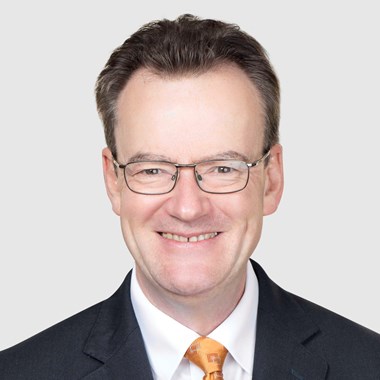 John Reade
World Gold Council
- Chief Market Strategist
John Reade joined the World Gold Council in 2017 as Chief Market Strategist. He has more than 30 years' experience in gold, working in mines, investment banks and hedge funds. He leads the research team and is a member of the World Gold Councils' executive committee.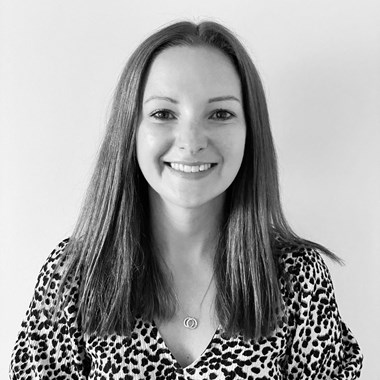 Victoria East
WEALTH at work
- National Business Development Manager
Victoria has over 13 years' experience in the financial services industry and has a diploma in Regulated Financial Planning. She joined WEALTH at work in 2016 as a presenter, which involved delivering financial education to employees of organisations on topics from debt and money management through to pensions and retirement. She has since taking on her current role within the company as a National Business Development Manager.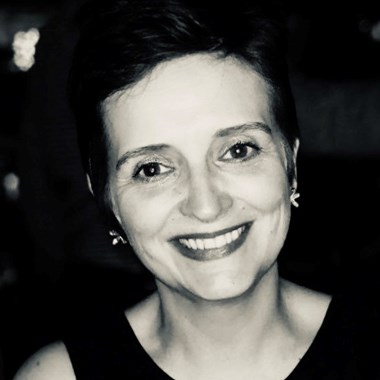 Tina Oversby
Go Pensions
- Director of Go Pensions and head of Master Trust and Consolidation Consulting
Tina is a Director of Go Pensions and head of Master Trust and Consolidation Consulting. Tina has a wealth of market knowledge and insight to support clients with their consolidation strategy and selection exercises as well as the practicalities of implementation and wind-up.
Before joining Go, Tina worked in a number of pensions and benefits management roles, most recently for a large natural resources organisation where she oversaw pensions, benefits and compensation for Europe, Australia and Asia. With over 20 years pensions experience, Tina has managed a wide variety of change projects across the whole spectrum of reward.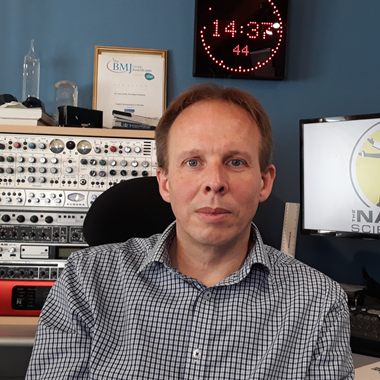 Dr Chris Smith
University of Cambridge
- Clinical Lecturer in Virology at Department of Pathology
Dr Chris Smith, who is a Cambridge University clinician, virologist and 'Naked Scientist', and has been an international trailblazer in the field of public understanding of science and medicine for over two decades.
As a medical student he laid the foundations for what has become one of the world's most successful science podcasts and radio shows. With more than 120 million episodes of his 'Naked Scientists' programmes downloaded by audiences worldwide, Chris is a formidable ambassador for science, technology and medicine.
During the Covid-19 pandemic and alongside his regular work, Chris has been a prominent voice across international media as the outbreak has unfolded. Appearing regularly on BBC Breakfast television, the News Channel, Radio 4's PM and World Tonight programmes, and Jeremy Vine's Radio 2 and TV shows, he has spoken to millions.
He has contributed clear, reassuring messages and advice about the pandemic and the effect it is having on people's lives. Chris has also published 4 popular science books internationally and won over 20 academic prizes for his work in medicine and 10 awards for communicating science, including the Royal Society's 2008 Kohn Medal.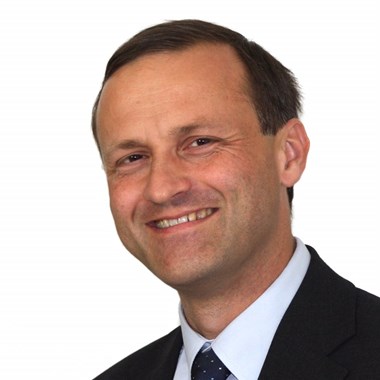 Steve Webb
Steve Webb was Minister of State for Pensions between 2010 and 2015. During that time he implemented major reforms to the state pension system, oversaw the successful introduction of automatic enrolment and played a key role in the new pension freedoms.
Steve was a Liberal Democrat MP from 1997 to 2015. Before this he was professor of social policy at Bath University, having previously worked as an economist at the Institute for Fiscal Studies. He was awarded a knighthood in 2017.
Following his time in Parliament he worked for Royal London before joining LCP as a partner in 2020.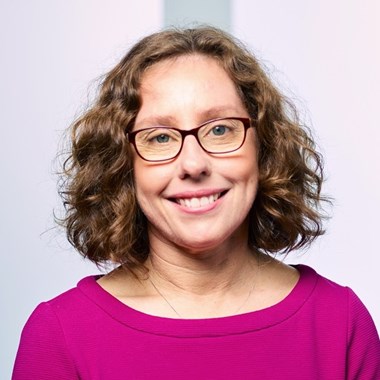 Helen Ball
Helen is a partner at Sackers advising trustees, employers and providers on all aspects of pensions law. She has a particular interest in new legislation, regulatory and policy development. As head of Defined Contribution, she has been involved in some of the most innovative work completed by the firm over the last few years.
Helen acts for a number of master trusts and is an expert on their particular design and governance issues. She monitors developments in defined contribution matters closely and liaises directly with TPR and the DWP on areas of concern to our clients, such as the master trust supervision regime and how it will work in practice.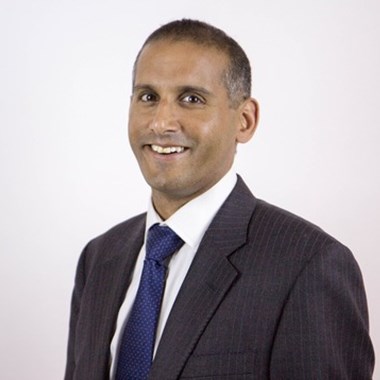 Ajeet Manjrekar
River & Mercantile
- co-Head
Ajeet focuses on working with trustees to understand their specific investment and governance needs in order to design innovative solutions to achieve their funding objectives.
As a qualified actuary with extensive experience in both investment consulting and asset management, Ajeet is part of the senior management team with responsibility for the quality and evolution of our client-driven services.
He re-joined R&M's Solutions business in 2016 having spent some years in Deutsche Bank's asset management businesses. Prior to that, he was a lead investment consultant advising several of our defined benefit and defined contribution clients.
Ajeet has a degree in Mathematics from Warwick University.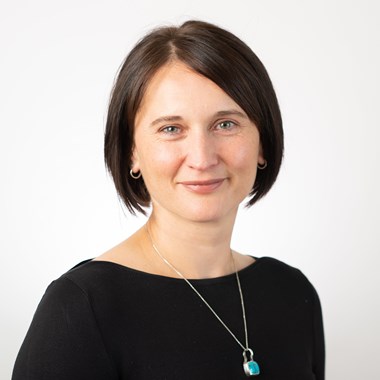 Louise Sivyer
The Pensions Regulator
- Interim Head of Policy
Louise Sivyer is a policy manager in TPR's Regulatory Policy Directorate. Louise joined the Regulator in 2007, and has worked in both policy and operational teams, across issues relating to both DB and DC.
Louise manages the team responsible for developing policy relating to the Governance and Administration of trust-based pension schemes. This includes the '21st Century Trustee' initiative and the regulation of DC schemes. She previously led on the development of the (2016) DC Code of Practice.
Before joining the Regulator, Louise spent 12 years working in the pensions industry in technical roles ranging across the pension mis-selling review, third party pension administration, and TPAS (The Pensions Advisory Service).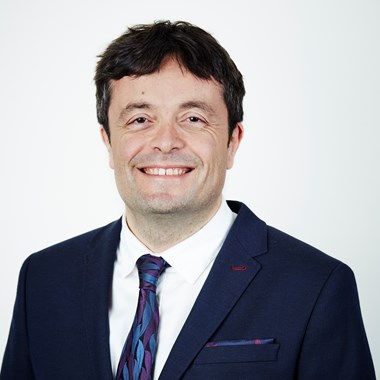 Maurice Titley
ITM
- Chief Innovation Officer
Maurice ensures ITM are constantly innovating and creating propositions which meet the evolving needs of our clients.
His role involves a deep understanding of technology, financial services regulation and industry developments so we can continually focus on solutions to support industry challenges. He is also responsible for our thought leadership in the pensions industry on all areas related to data, and is a regular speaker at pensions industry events.
Maurice enjoys close working relationships with our clients, including major UK pension schemes and insurers.
He has worked in financial services specialising in corporate pensions throughout his career, including senior roles at Watson Wyatt and Punter Southall.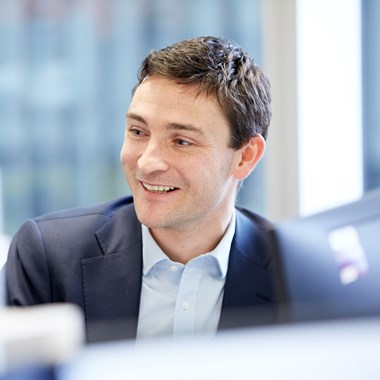 Matthew Harrison
Cardano Advisory
- Managing Director
Matt is a Managing Director of Cardano Advisory. He is a Chartered Accountant and is qualified to act as an insolvency practitioner. Matt advises schemes with multinational listed sponsors as well as those which are reliant on privately owned UK businesses.
He has extensive experience in advising pension trustees with respect to corporate transactions and scheme funding matters.
Matt works with some of Cardano's largest and most complex pension scheme clients and leads the firm's offering to trustee clients.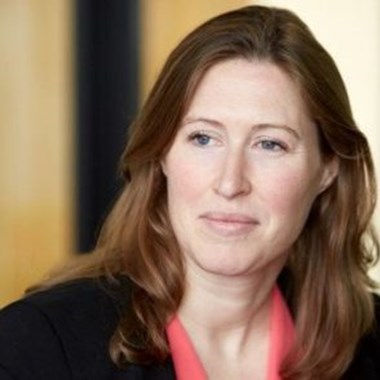 Emily Goodridge
Cardano Advisory
- Director
Emily is a Director at Cardano Advisory having joined in early 2017 from AlixPartners. With over nine years of experience advising on employer covenant and related matters, she has wide ranging experience of covenant issues including corporate transactions, restructuring, scheme mergers, apportionments, asset-backed contributions, long term funding arrangements, integrated risk management and PPF certification.
Emily's existing clients include multiemployer schemes, those with challenging structural or commercial issues to consider and those where the Pensions Regulator is proactively engaged, as well as more traditional scheme funding negotiations and covenant monitoring.
Emily is a qualified Chartered Accountant (ICAEW) with a background in audit, corporate finance and restructuring. She is part of the Cardano Advisory / Cardano Integrated Risk Management task force and the Gender Inclusion Initiative, as well as the Client Relationships and Services team within Cardano Advisory.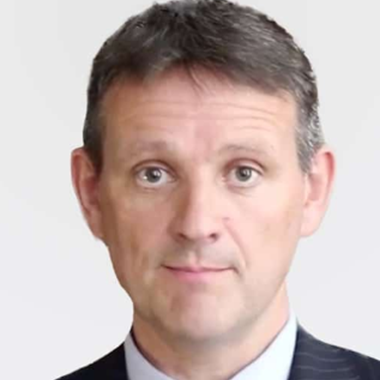 Paul Stark
Paul Stark is a director at OnBoard having joined five years ago to spearhead the international expansion; he currently leads the EMEA and APAC teams. With 15 years of experience in the board portal sector, Paul has witnessed and influenced the evolution of board portals over this time and constantly strives to improve how OnBoard supports high-performing boards.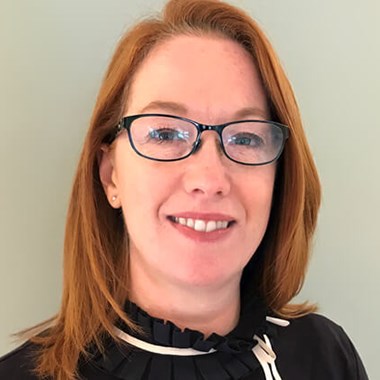 Clare Kember
Ross Trustees
- Senior Trustee Manager
Clare is the Senior Trustee Manager at Ross Trustees, providing pensions manager, secretariat and executive Trustee support to wide variety of schemes.
Clare sits on a number of trustee sub-committees at Ross Trustees; she is also responsible for co-ordinating Ross Trustees compliance and regulatory submissions across the whole of their portfolio. Clare is also secretary to Ross Trustees internal Audit & Governance Committee.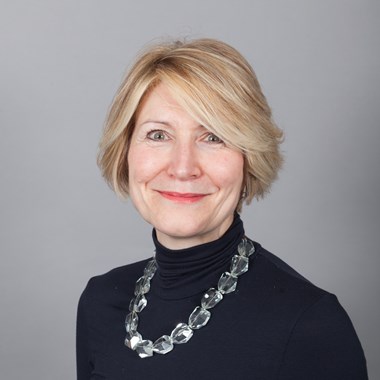 Lesley Alexander
Pensions Management Institute
- President
Lesley has over 20 years' experience in the pensions industry and is the acting President at the PMI, having previously served as Vice President. She is also currently a Director with ZenZero Consulting, a firm specialising in strategic solutions for UK pension schemes, and was previously Partner and Managing Director at Ferrier Pearce, as well as CEO of the HSBC Bank Pension Trust.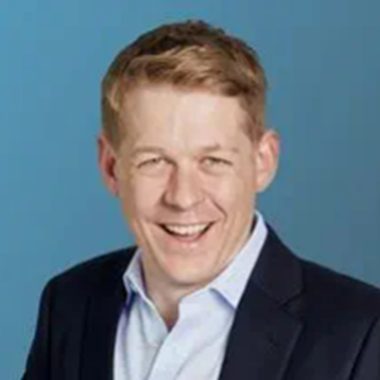 Andy Cork
Over the last decade, Andy has advised the trustees of some of the largest UK pension funds on a range of strategic and technical matters including risk reduction, scheme funding and regulatory compliance. An acknowledged industry expert, he is highly valued for his ability to translate technical pensions law into practical strategic advice for trustees and companies.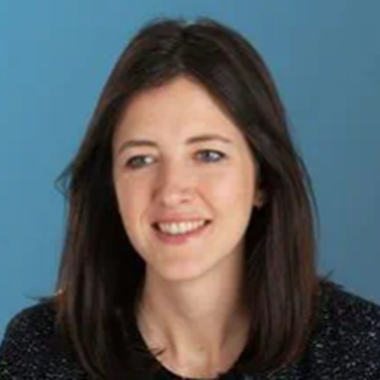 Emma Aylwin
Allen & Overy
- Senior Associate
Thank you to our sponsors and insight partners for their continued support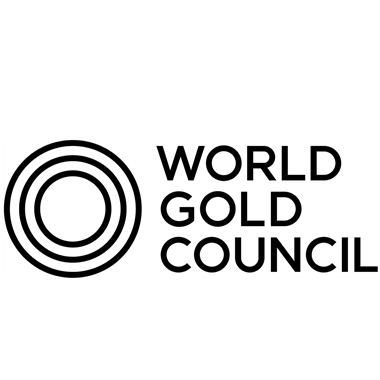 World Gold Council
The World Gold Council is the market development organisation for the gold industry. Its role is to stimulate and sustain demand for gold, provide industry leadership and be the global authority on the gold market. The membership of the World Gold Council includes the leading and most forward-thinking gold mining companies. The World Gold Council promote gold as a mainstream asset class by enhancing institutional and retail investor understanding of gold as part of a balanced portfolio. It supports clear and consistent global standard setting on all issues including ESG to reinforce integrity, transparency and trust across the value chain and strives to develop a fair, effective and accessible gold market by engaging global governments and policy makers.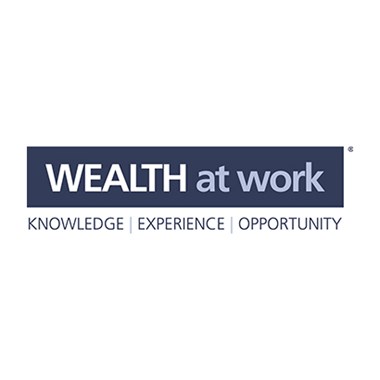 WEALTH at work
WEALTH at work is a specialist provider of financial education and guidance in the workplace supported by regulated financial advice for individuals. WEALTH at work help employees understand how to maximise their workplace savings and benefits in the context of their overall financial position, by delivering financial education and guidance which is tailored to their needs. This involves segmenting the workforce into different cohorts to enhance employee engagement.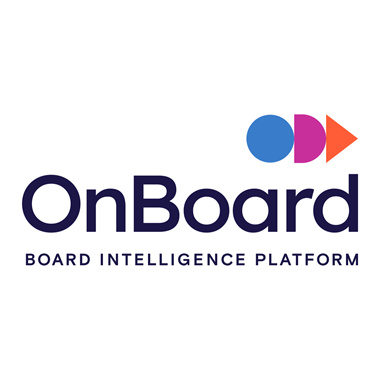 OnBoard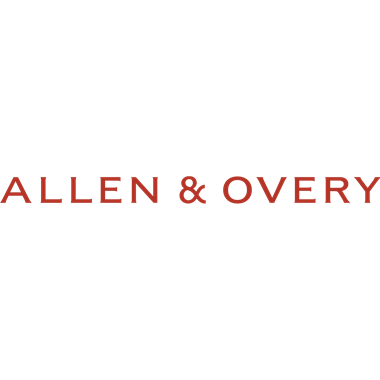 Allen & Overy
The A&O pensions team operates at the top of the market and is one of the largest in the City. We work extensively with both trustees and companies so that we understand both points of view. Our core trustee-side practice advises a number of the UK's largest pension schemes and we also act for employers on significant pensions change projects. As a team, we are committed to delivering pragmatic and commercial advice. As a full service law firm, we can provide the best-in-class legal services in all the fields that a pension scheme requires. Critically, our expertise in areas outside pensions law is not a limited bolt-on, but is delivered by market-leading practitioners who bring industry know-how and commercial nuance to our pension scheme clients.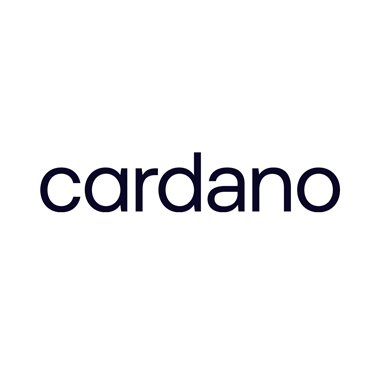 Cardano Advisory
Lincoln Pensions is the multi-award winning covenant and related services advisory business of The Cardano Group, the purpose-built investment and risk specialist. Since 2008, Lincoln Pensions has helped clients to understand, monitor, and protect sponsor covenant and integrate it alongside other risks.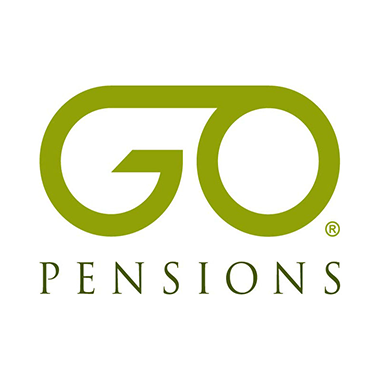 Go Pensions
Go Pensions Ltd is an independent consultancy specialising in helping sponsors and trustees review, source, change and manage pensions services that best meet their business needs.