As the nation cautiously emerges from lockdown, there are chastening lessons to be learned about its impact on household budgets and plans for longer-term savings. There had been fears that the privations caused by extended periods away from the workplace would lead to large numbers of individuals falling victim to pension scams, and whilst this appears not to have been the case so far, we cannot afford to be complacent about what the future may hold.
The Pension Schemes Act (PSA) 2021 contained provisions which show a growing determination within government to contain scams. One of the most striking was a constraint on the statutory right to transfer. This was introduced by the Social Security Act (SSA) 1986, and was a part of a general strategy by Margaret Thatcher's Government to promote individualism within workplace pension savings. It was no coincidence that SSA 86 not only gave employees an absolute right to decide whether or not they wished to be members of their employer's pension scheme but also introduced personal pension schemes.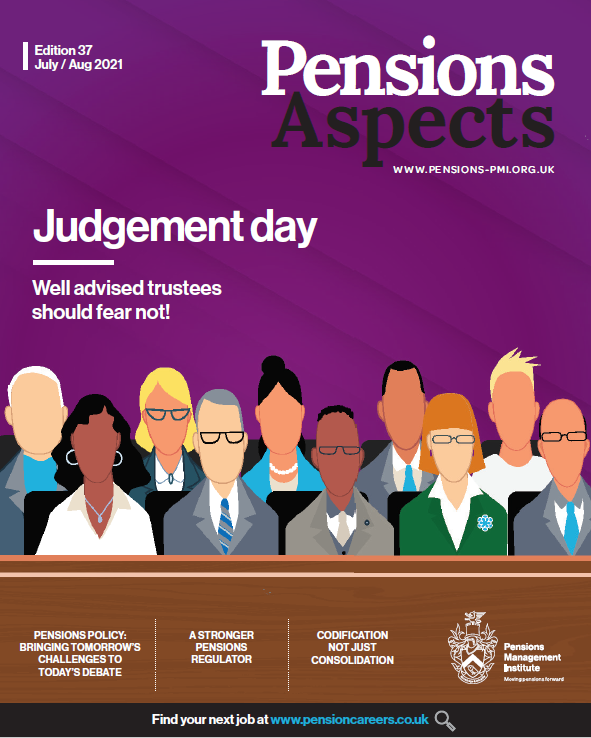 This marked a clear departure from decades of established workplace pension culture with its emphasis on paternalism and restricted personal choice by ushering in a new era of options for members. Of course, history remembers that the immediate consequences of SSA 86 were little short of disastrous: millions of people were inappropriately persuaded to transfer out of employer-funded defined benefit (DB) schemes in favour of personal pensions, and rectifying the harm this caused proved a lengthy and expensive process. By 2002, the cost to personal pension providers for compensating and reinstating victims of the mis-selling scandal was £11.8 billion.
It could therefore be argued that the case for removing, or at least amending, the statutory right to transfer had been made over twenty years ago. However, Tony Blair's administration saw no need for change.
The next major concern over pension transfers arose in the wake of the financial crisis of 2008. Pension scams had first become a problem in the 1990s, but the issue reached a new crisis point as millions of newly redundant workers found themselves desperate for cash and were willing to take risks in order to 'liberate' money from pension savings. Trustees frequently found themselves under pressure to pay transfer values to arrangements of dubious legitimacy and all too often found themselves powerless to prevent such transfers taking place. The now infamous case of Hughes v Royal London saw an ombudsman's decision overruled by the courts in order to facilitate a transfer against the wishes of Royal London.
Largely in response to the Hughes case, PSA 21 introduced new restrictions to make fraudulent transfers more difficult to make. The receiving scheme is now required to demonstrate that the member has a 'genuine employment link' with the scheme sponsor before any transfer can be made. The Work and Pensions Committee has been conducting its own research, and further restrictions to the statutory right to transfer may follow.
After more than thirty years, it may be that the pendulum is starting to swing back towards a more paternalistic pensions culture. Whether this proves to be in members' best interests remains to be seen.
back to Pensions Aspects Magazine
Last update: 22 July 2021

Salary: £50000 pa
Location: Mix of Office (London or Birmingham, 1-day only) and Home
Salary: £100000 pa
Location: Home Working
Salary: £50000 - £80000 pa
Location: London (Stratford)
You may also like: